2016 Karting Season Already Coming – OK Engine Nearing Debut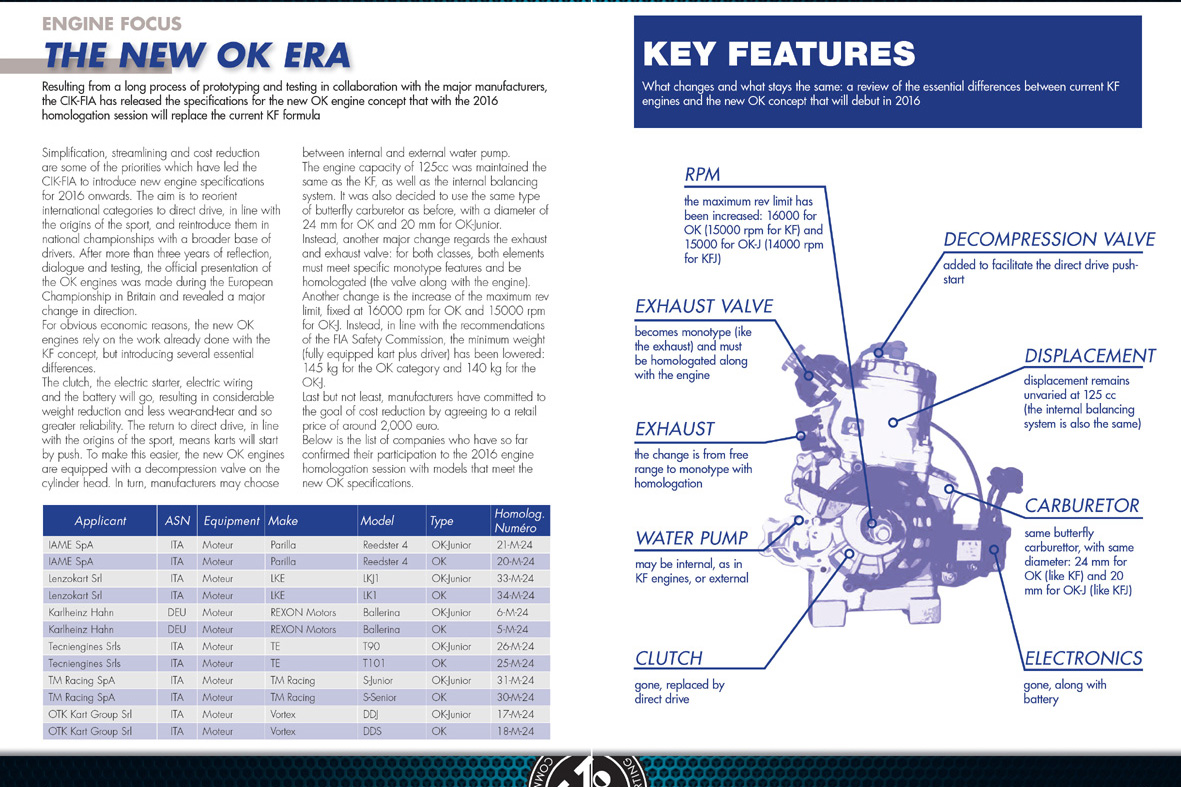 The world CIK-FIA Championship which took place last week in Muro Leccese (Italy) has its winners: the Polish Karol Basz (Kosmic-Vortex-Vega) is the World KF Champion and the American Logan Sargeant (FA Kart-Vortex-Le Cont) won the title of the KF Junior category. The two new Champions has joined the Dutch Jorrit Pex (CRG-TM-Bridgestone) – who won the title in KZ in Le Mans two weeks before – and the French Thomas Laurent (Tony Kart-Vortex-LeCont), the winner of the KZ2 International Super Cup. While the last 2015 titles were being awarded, a big change for the 2016 season was promoted at the World Circuit La Conca, a change which is going to be a veritable breakthrough in the world of karting. The event of Muro Leccese, which took place in the presence of former F1 driver Jarno Trulli, is going to be regarded as a crucial turning point for this sport and there could not be a better witness than Trulli, who was the F.K World Champion in 1991.
The promotion of the new engines takes its start
The promotion of karting continues relentlessly by WSK Promotion, which is responsible of the promotion of the CIK-FIA World and European Championships since 2013. The facility which hosted the closing event of the 2015 season, the World KF and KFJ Championship, was the perfect scenery to present all the events which, in 2016, will award European and World titles. While the races of last week's event were in progress at the World Circuit La Conca, the new type of engine – which will substitute the KF ones – for the next season was promoted. The advertising of the OK Engine – a major breakthrough for international karting – found a special place in the outfitting of the location for the CIK-FIA event. The new engines will make kart racing even more appealing. The future for this discipline of motorsport is already here.