Selection Process and Judges Announced for 2015 Mazda Road to Indy and MAXSpeed Group Driver Advancement Program
Judges panel to consist of Josef Newgarden and Simon Pagenaud along with Michelle Kish and Richard Boisclair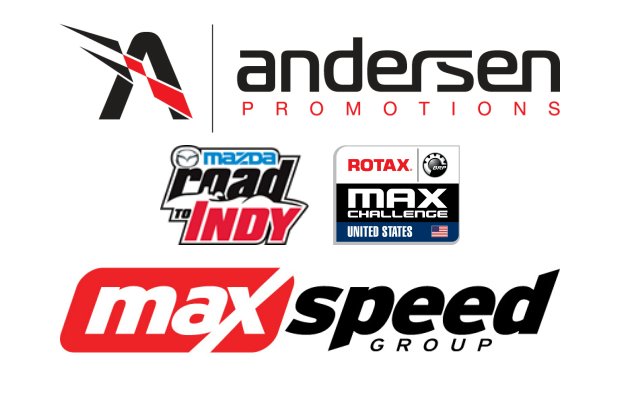 After a successful program in 2014 that saw four Rotax drivers awarded a one-day test in the Cooper Tires USF2000 Championship Powered by Mazda, Mazda Road to Indy (MRTI), Andersen Promotions and MAXSpeed Group are pleased to announce more details for the 2015 edition of the Driver Advancement Program as well as the panel of four judges that will select this year's test winners.
Josef Newgarden, a two-time Verizon IndyCar Series race winner in 2015 for Carpenter Fisher Hartman (CFH) Racing with deep roots in karting, and Simon Pagenaud, a multi-time Verizon IndyCar Series winner who drives this year for Team Penske, along with Andersen Promotions COO Michelle Kish and MAXSpeed Group President Richard Boisclair will comprise the panel of judges to select four qualified and deserving drivers into the 2015 Driver Advancement Program.
"We are very pleased to once again offer four rising stars in the karting world the opportunity to sample the next step in their careers," said Kish. "We are also extremely honored to have Josef and Simon on our judging panel. Our inaugural outing last year was a great success, and we look forward to hosting this year's winners."
The selection process will begin with interested drivers completing the Driver Advancement Program application available for download HERE. Applications are due by September 30. Candidates will then be narrowed down to a group of 12 based on the selection criteria. The interview process will begin in early October with videoconference interviews of the finalists with the panel of judges. The four winners will be announced at US Open series finale in Las Vegas, Nevada at the end of October.
"We are very excited to continue the Driver Advancement Program in 2015, and we are pleased to open applications to all participants of MAXSpeed events, including international drivers," explains MAXSpeed Group President Richard Boisclair. "Helping drivers reach their dreams is what the MRTI is all about, and being able to offer these tests to four karting participants truly makes Rotax racing the first rung of the established ladder system."
The 2015 program will be open to all participants, from all countries, in MAXSpeed Entertainment promoted events, including the Florida Winter Tour, US Open and the United States Rotax MAX Challenge Grand Nationals. Please note: drivers participating in the Las Vegas US Open finale will need to be registered by September 30 to be eligible.
Interested applicants must be at least 14 years of age by December 1, 2015 due to licensing requirements.