Hall/ Miller Deadlock Just One of Many Great Battles Coming to Barnesville for WKA Gold Cup Finale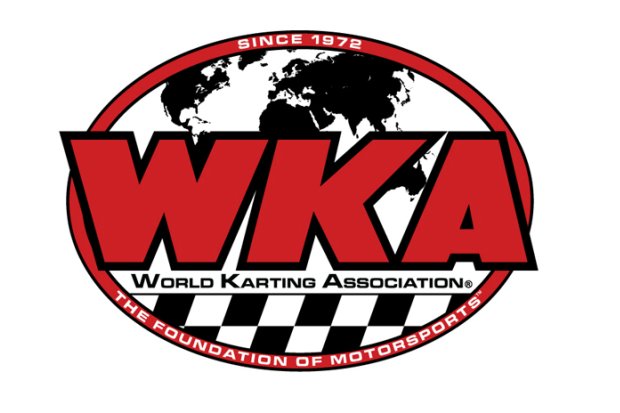 It should come as no surprise that the majority of battles for the top crown in the RLV Tuned Exhaust Products Gold Cup Series will come right down to the wire this weekend in the GT Machine Grand Nationals at Lamar County Speedway in Barnesville, Georgia.
Additionally, the battle for chassis supremacy will also be decided on the final day of the last weekend of racing amongst the top 4 Cycle competitors in the country, as Arrow holds a slim 1 victory edge over Bandit in the battle for the coveted Manufacturers Championship Trophy, one that carries bragging rights for a year.
In class competition, it gets no tighter than in the Thor Oil Junior LO 206 class, where Cody Hall and Matthew Miller are deadlocked for the title run, following Millers sweep of the class back in July in Camden, Ohio. Miller is one of the many competitors the Bandit crowd is hoping to carry the flag this weekend, while Hall, one of the leading winners on the Razor Chassis, another past Manufacturers Champion, looks to take the title, thus also hoping to bring Razor a little closer to another title, as the Georgia manufacturer currently sits 3rd in the chassis standings, 10 wins out of first place.
Another tight battle falls in the Briggs & Stratton Racing Senior LO 206 class where Eric Fagan is up by just 14 tallies over Austin Queen in what has been another great battle this season. With both drivers having a less than successful race in Ohio, the battle is on for the top spot this weekend. Haley Kummer currently sits third in the standings after having a great season, with Michael Clark and Ben Wagenhals completing the top 5.
The nail biting will continue in the Coyote Motorsports Senior Pro Gas Animal class where Jacob Heavlow holds a slim 15-point edge over Sean Meier for the title. Heavlow swept the Camden weekend action for the class, but has to pretty much duplicate that effort if he wants to keep Meier in his rearview mirror. Dustin Demattia is currently third in the standings, while a tight battle for fourth between Mike Greiner and Jimmy Heavlow exists, with Greiner up by just 6 tallies.
Paul Headley looks for a weekend title sweep this weekend in both the Animal Medium and Animal Heavy Mix classes. Headley currently holds a 15-point lead over Jim Lipari in the Animal Medium class, with Cayla Chapman currently in third, while Josh Stiefel and Case Hall are chasing Headley in the Animal Heavy Mix category.
The Tyler Sandmeyer Kid Kart class features another tight battle with Jax Walker looking to add another title. But he'll have to fend off the efforts of Owen Lloyd, who trails Walker by just 30 tallies. Blake Boon, Caleb Gafrarar, and Asher Johnson are also dueling within the top 5 of the standings.
Matthew Millers chief rival is more than 1 driver this weekend. In addition to trying to break the tie between himself and Cody Hall in the Junior LO 206 class, Miller also has Jason Alder in his tire tracks in the Van K Wheels Junior Pro Gas Lite division, currently holding a 40-point advantage with Joshua Stark, Brian Van Cleve, and Cody Hall the top 5.
Miller can breathe a little easier in the Brads Heating and Cooling Junior Pro Gas Heavy Class, as he holds a 155 point lead over Joshua Stark, with Alex Vrabel, Alder, and Hall the top 5.
The success for Arrow Chassis has hinged primarily on the success of Aiden Baker Crouse. While Crouse hasn't swept the seasons victories, he has indeed been the force to be reckoned with in the Razor Chassis Sportsman Pro Gas Lite and Baker Racing Chassis Sportsman Pro Gas Heavy classes, holding a 120 point edge in Lite over Riley Kelley, with Tanner Carter, Cale Hall, and Macon Moore making up the top 5. In the Heavy class, Crouse holds a commanding 277-point edge.
Crouse also leads the Miller Welders Sportsman LO 206 class by 70 points over Kelley, with Carter, Cale Hall, and Mark Steube completing the top 5. While on paper it would appear a runaway for Crouse, Riley Kelley has come on strong late in the season, posting a 4-win weekend at Camden, Ohio, while Tanner Carter has been a model of consistency all season long.
No matter what, the finale this weekend is expected to be a great one indeed. This weekend will also serve as the final weekend for drivers to grab some of the thousands of dollars remaining in contingencies by virtue of their top 3 finishes. Contingencies are still available through Ionic Edge Chassis, Margay Racing, Comet Kart Sales/Eagle Chassis, Razor Chassis, MKP Top Kart USA/Victory Chassis, K1 Speed/CRG Chassis, Moon Power, Radical Racing Engines, Dover Power, Kart City Performance, Schu Power Racing Engines, Baker Racing Engines, Mikim Motorsports, Competition Karting Inc, Michigan Kart Supply, Franklin Motorsports, Thor Racing Lubricants, Jammer Clutches, Bully Clutch, R2C Air Filters, SMC Vortex Clutches, and Streeter Super Stands.
While the bulk of these contingencies involve 1st place, Streeter Super Stands contingency will take care of the Top 3, with Franklin Motorsports issuing certs to the third place finishers. It is important to note that drivers need to have their contingency stickers on their karts to properly declare for the respective contingencies they want to be a part of.
For more information on this weekend GT Machine Grand Nationals, click here.