Yamaha Senior Added As Local Option to WKA GT Machine Grand Nationals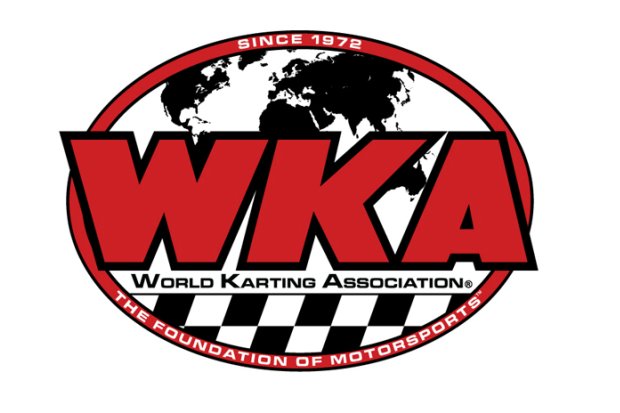 As competitors prepare for the season ending GT Machine Grand Nationals for the RLV Tuned Exhaust Products Gold Cup Series September 25-27 at Lamar County Speedway in Barnesville, Georgia, they will find some added company in the form of Yamaha's, as the local Barnesville area is home to several 2 cycle drives, looking for a chance to participate in the weekends final event for the 4 Cycle contingent.
With that said, a Local Option Class has been created for a Yamaha Senior Class. Competitors in that class will participate in the all day practice session on Friday, running their qualifying, heat. and main event on Saturday. The top 3 in the class will receive plaques for their efforts. The class will be placed in the 12th position of the running order for both Friday and Saturday.
Competitors in that class will follow the WKA Manufacturers Cup rules for the Yamaha Senior class. Entry and Practice Fees for the Local Option class have been updated on the entry blank, and are now posted.
The addition of the Yamaha Senior class tops off what should be a great weekend of racing at Lamar County Speedway, as the Grand National winners will be declared, and competitors will be one step closer to determining their status as a possible 2015 national champion.
Activities for the GT Machine Grand Nationals get underway Friday with a full day of practice from 8:30am to 4:30pm. Shootout races for the Sportsman and Junior Pro Gas classes will follow, with the winners guaranteed $200 to win, with $100 going to second, and $50 for third, all sponsored by Brad's Heating and Cooling. The Senior Pro Gas class will also have their season ending Money Race to wrap up the evening festivities.
Saturday and Sunday action will kick off at 8:30 each morning with practice, qualifying, heat races, and the main events, as the curtain on the 2015 RLV Tuned Exhaust Products Gold Cup Series will drop, thus ending what has been a great season for the top 4 cycle sprints races in America.