CIK-FIA World Championship Starts the Engines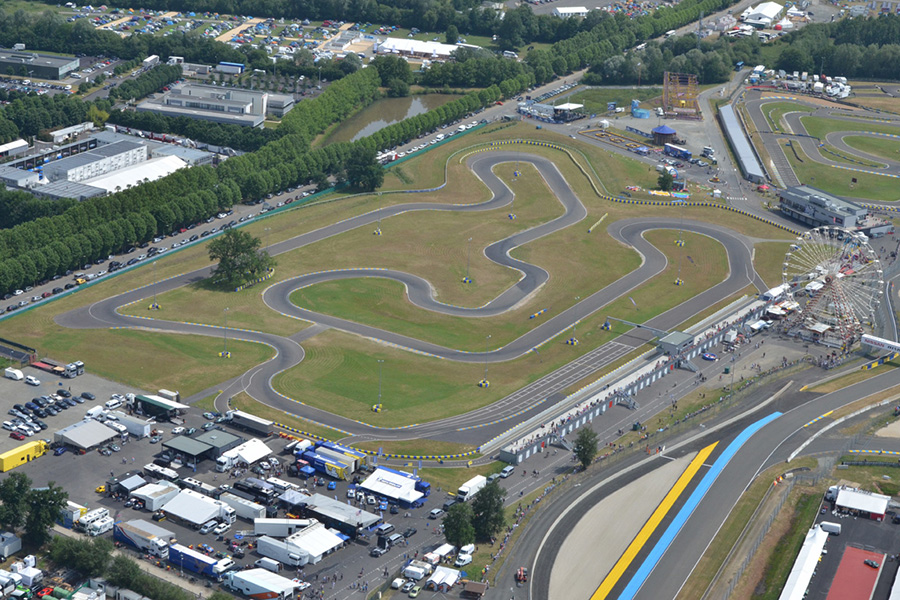 Expectations grow for the CIK-FIA World KZ Championship and the International KZ2 Supercup: still few days before the start on the 1384 metres of the Le Mans Karting International circuit. The facility stands next to the world-renowned  circuit of the 24 Hours. Mechanics are already setting up the karts for the 188 entrants, waiting for Thursday 10th, when the event will start with the free practice. On Friday 11th qualifying will make the tension rise before the crucial phases of the shifter categories event: Saturday's heats and Sunday's Finals. On track also the junior drivers of the CIK-FIA Karting Academy Trophy, at its third and final round. This time, too, the media coverage will be guaranteed by WSK Promotion, with the live streaming on cikfia.tv and cikfiachampionship.com: the broadcast will start with the drivers' parade and will finish with Finals on Sunday 12th. Also Motors TV is ready to air the Finals and, next week, a special report with a recap of the whole weekend.
Five World Champions on track
There is a surfeit of champions in KZ: four World Champions – for a total of 8 titles – beginning with the reigning World Champion Marco Ardigò (Tony Kart-Vortex-Bridgestone). Next to him his team-mate Flavio Camponeschi, the new European Champion and World Champion in KF1 in 2012; the three-time World Champion Davide Forè (CRG-Maxter) and the French Arnaud Kozlinski (Sodi-TM), World Champion in Super KF in 2009. If we take into account the European titles, we can add to the list also the Dutch Bas Lammers (Sodi-TM) and Jorrit Pex (CRG-TM), the Belgian Jonathan Thonon (Praga-Parilla) and Rick Dreezen (Ricciardo-Parilla), the Italian Paolo De Conto (CRG-Maxter) and Andrea Dalè (CRG-TM) and the English Ben Hanley (Croc-TM): that makes 12 titles in total with those of Ardigò and Camponeschi. The fifth World Champion runs in KZ2, in the CIK-FIA International Supercup: it is the British Tom Joyner (Zanardi-TM-LeCont). With him the 2011 European Champion Fabian Federer (CRG-Maxter) and the 2015 Champion, the Swedish Joel Johansson (Energy-TM): a wonderful trio to be closely followed. The battle in the Supercup is going to be tough: there are 101 entrants that will be split into two Prefinals. Finally, don't miss the third and final round of the Academy Trophy, with 51 entrants. The current leader is the Spanish Marta Garcia Lopez, in great shape and eager to lay her hands on the CIK-FIA trophy, even though she will have to keep at bay her fellow countrymen Xavier Lloveras Brunet and Alejandro Lahoz Lopez.