Sanzaru Games Karting Championhips Round Seven Preview
Molecule Junior Rotax the GoPro Feature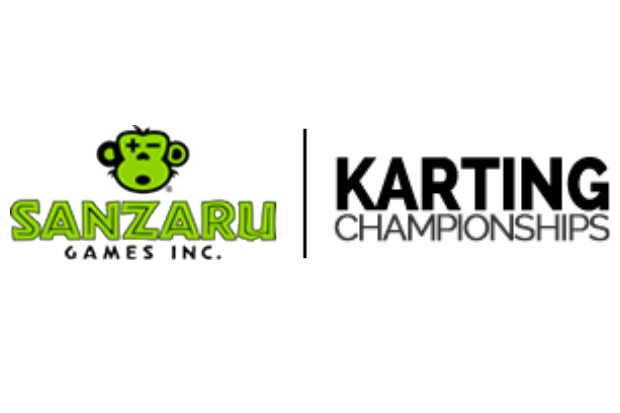 Race #7 will mark the beginning of the Fall portion of the Sanzaru Games Karting Championship. The tight Reverse Sprint track configuration will test all the drivers once again and the Molecule Junior Rotax will be the featured GoPro class.
The Molecule Junior Rotax class has been one of the largest and most competitive classes in the Sanzaru Games Series. It has also been the best development class for young drivers who aspire to move in race cars. No less than five Molecule Junior Rotax drivers over the last three years have been trying their hands at racecars. 2012 champ Alex Keyes is running and winning in the Rally Cross Lights Series, 2013 Champ Michael Avansino and Jaden Conwright are both running in the Pro Mazda series and Annie and Toni Breidinger are running in the USAC Midget series. 2014 Champ Michael Michoff has also been spending more time running this year at the top in the West Coast Can Am Rotax series as well as making a strong run at the Rotax Nationals in August.
This year the Molecule Junior Rotax class has averaged over 10 karts per race with a good mixture of veteran drivers, graduate drivers from the Molecule Mini-Max class and some new drivers to the Series. This mix of drivers has made for a very competitive class with 5 different drivers taking checker flags this year. Carter Herrera has 2 wins and has been the highest qualifier all year. Mason Cohen has one win but has the most consistent results. 2014 Mini Max champ Colin Mullan has posted 2nd place finishes in the last two races. David Tooker, in his first year in the series, just posted his first feature win and has been showing the consistent results that could make him a contender for the championship at the end of the season. And if Michael Michoff were to run the table in the last three races, he could repeat as class champion. A lot of competitive racing is expected this coming weekend.
The race weekend will start with a Practice day on Saturday, which will also feature two Simraceway Arrive and Drive classes. All Sanzaru Games Series classes will be able to get in as many as eight practice sessions during the day. Practice starts at 8:30 AM and runs to 6:00 PM. Registration will open at 7:30 AM. Practice is open to all drivers who are up to normal racing speeds with a kart that meets current karting safety specifications. Cost is $50.
Sunday's race day begins at 8:10 AM with a quick round of practice for the nine race groups followed by a five lap group Qualifying session, two eight lap Pre-Mains and a 15 lap Main. The track configuration will be the Reverse Sprint Track. Registration will open at 6:45 AM. Race Entry is $100, $15 for transponder rental if needed, $10 for all crew and spectators, and kids under 12 years old are $5. Registration is at the administration building on the right side as you enter Sonoma Raceway, look for the Sanzaru Games Registration sign. You can get more information about the Sanzaru Games Karting Championships as well as the weekend schedule by going to www.sanzarukarting.com.
Follow Sanzaru Games Karting on Twitter @NorCalRotax or Facebook.com/NorCalRotax for all the latest news and announcements.