2015 EKN Chassis Showroom: Vemme Kart
Canadian-based operation expanding chassis brand worldwide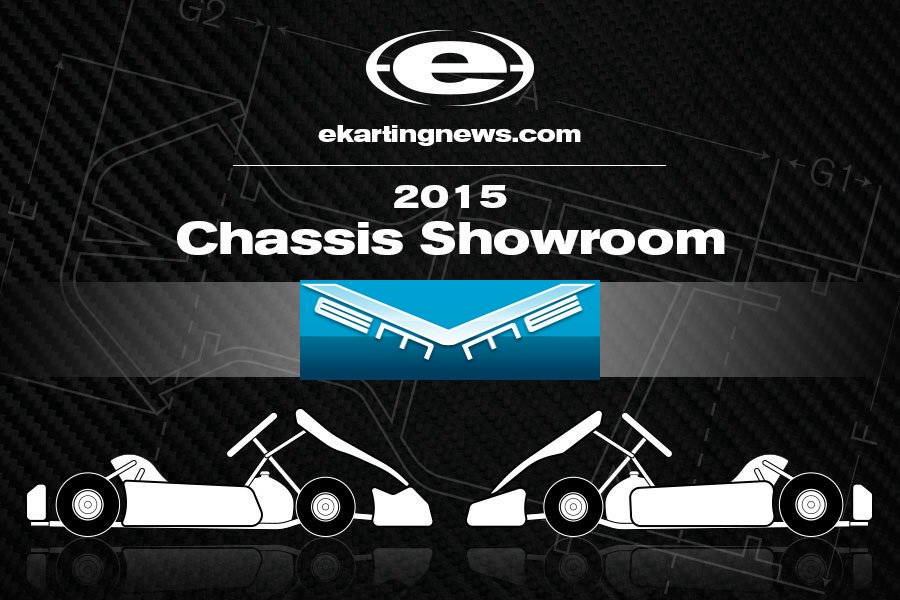 EKN is excited to offer a new editorial series for our readers – our 'Chassis Showroom'. Over the past months, we have been highlighting many of the chassis manufacturers and the importers / dealers who are responsible for making these karts available to the North American karting community.  The market is filled with models for all levels of competition, from four-cycle to shifterkarts, and the new offerings are impressive. We will continue to publish new product line-up reviews through to the end of the year.

Importer: Extreme Karting
The Extreme Karting operation has been a staple in the Southern California karting scene for over 15 years. Founded initially by Tom Kutscher in 2000, Doug Sorensen took over the operation in 2006. Originally, Extreme was involved with several chassis brands, which is how Sorensen formed a relationship with Vince and Lorenzo Mandarino. As time went on, a partnership between Vemme and Extreme formed and Extreme has been building the brand within SoCal, along with the rest of the United States, for a number of years.

Chassis: Vemme Kart
The Vemme name is nearly a decade old, beginning as a chassis development team with the Mandarino family out of British Columbia, Canada. Their work led to the concept of producing their own chassis model and components, focused on high technology and quality. That mantra and the success of the chassis have led to a large expansion, which has reached different regions of the world, including a focus in European competition led by Lorenzo, while Vince continues the development process in North America. The brand comes in a full range of models for KZ, KF, DD2, Mini, Cadet, and 4-Cycle competition, manufactured by the Parolin Group in Vicenza, Italy.
The Vemme America (47/CH/20) is a completely new design for the Vemme operation. The all-30mm frame is made from a special alloy designed for diverse tire compounds, and is manufactured with different tubing stiffnesses. The Vemme Omega (137/CH/14) and VM32 (35/CH/11) are only available for the North American market. The Omega is a mix of tubing, with the main frame rails at 30mm and all of the cross bars at the 32mm size. The frame is perfect for both TaG and shifterkart application, and comes with the Sniper adjustment pills. The VM32 is an all-32mm tube chassis, with great stability that is suitable for medium to soft tire compounds, available for both TaG and shifterkart racing. The front end adjustability comes with 16 top and bottom positions with a wide selection of adjusting pills.
---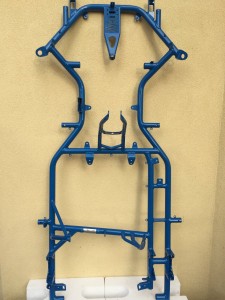 America
Frame tube size: 30mm
Wheelbase: 1045mm
Spindle size: 25mm
Front width: 728mm
Rear width: 636mm
Length: N/A
Front hub: Magnesium
Rear hub: Magnesium
Front Wheels: 130mm Magnesium
Rear Wheels: 210 Magnesium
Brakes: AP (Hydraulic self adjusting)
Seat: LVPRO
Steering Wheel: Vemme 4 360mm
Bodywork: Eurostar 2015
---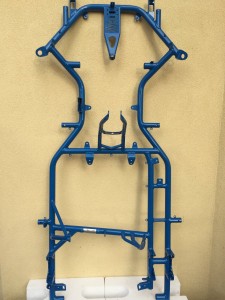 Omega
Frame tube size: 30/32mm
Wheelbase: 1050mm
Spindle size: 25mm
Front width: 725mm
Rear width: 642mm
Length: 1650mm
Front hub: Vemme Aluminum
Rear hub: Vemme Aluminum
Front Wheels: 130mm Magnesium
Rear Wheels: 210mm Magnesium
Brakes: Vemme (81/FR/14)
Seat: Vemme Resin Flat Bottom
Steering Wheel: Vemme DIESIS
Bodywork: Eurostar 2015
---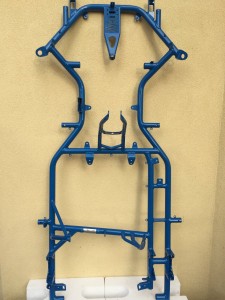 VM32
Frame tube size: 32mm
Wheelbase: 1040mm
Spindle size: 25mm
Front width: 715mm
Rear width: 645mm
Length: 1503mm
Front hub: Vemme Aluminum
Rear hub: Vemme Aluminum
Front Wheels: 130mm Magnesium
Rear Wheels: 210mm Magnesium
Brakes: Vemme (81/FR/14)
Seat: Vemme Resin Flat Bottom
Steering Wheel: Vemme DIESIS
Bodywork: Eurostar 2015
---
Dealer List:
Extreme Karting
1177 N Kremer Blvd.
Anaheim, CA 92806
714-630-3655
extreme-karting.com
Checkered Flag Racing
Dyke Rd
Chilliwack, BC V2R 3J9
604-792-5242
Elite Kart Racing
44 Hopkins St.
Footscray 3011
Victoria, Australia
040 2264359
VemmeKart South America
Vicente Ruben D'agostino
Espana 3770 Guaymallen
Mendoza, Argentina
0115492614194131
Superkarts Mexico
Tomas Balcazar 5250
Paseos del Sol
Zapopan Jalisco, Mexico
33)15686497
---
Photo Gallery: