Italkart and NF Sports LLC Join Forces with Andre Nicastro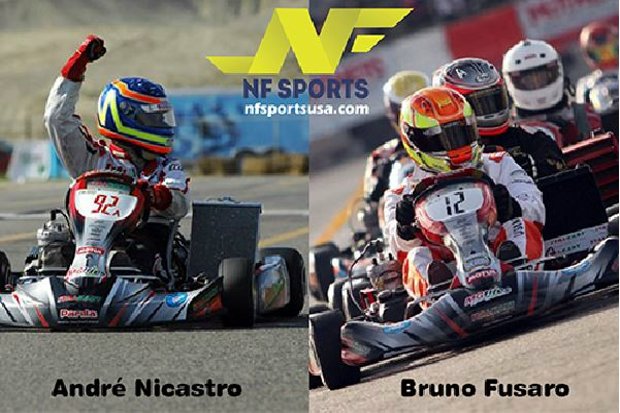 André Nicastro and Bruno Fusaro have created the new kart racing team named NF Sports LLC to compete in the United States . The company will be focused on competition and education in karting. The project has been in development for some time and the focus will be on major karting events in the United States. The official premiere of the NF Sports is scheduled for November 18-22 in Las Vegas during the SKUSA SuperNationals XIX.

NF Sports comes to market with the backing of two very established names in karting. Multiple karting champion Andre Nicastro will be doing double duty as a driver and driver coach for the team while Bruno Fusaro will act as business director. Off track, Bruno has an extensive background as the senior executive of a multinational company and on track he has captured three national karting titles. Bruno and Andre will partner with the chassis brand Italkart to launch an assault on major US karting races . Founded in 1990 , the Italkart is recognized for quality and detail in the creation, development and production of its components. With this chassis , Brazilian André Nicastro (TaG Senior) and Yurik Carvalho (TaG Junior) have captured the top step in the biggest events in the United StatesBesides the competition team, NF Sports will be the official representative of Italkart to the East Coast and the Midwest of the United States. "The formation of a competition team here in America is an old desire. We will be combining wealth of knowledge on track for technical assistance to a notoriously fast kart. This partnership will complete our package and complement our highly professional management team," commented André Nicastro.Fusaro will be handling the day to day management of the business, "We have many ideas for the future of NF Sports. The first step will be well attended in Las Vegas which this year will have a new track. We are working other potential partnerships that will benefit drivers that wish to join our team in this unique and amazing event . We are prepared to give pilots  the best service with several experienced professionals," concluded Fusaro.
For more information visit www.nfsportsusa.com or www.italkart.com