Superkarts! USA SuperNationals XIX Registration Opens to Public
Fikse Wheels Pro Tour racers look towards Las Vegas after reaping rewards at SummerNationals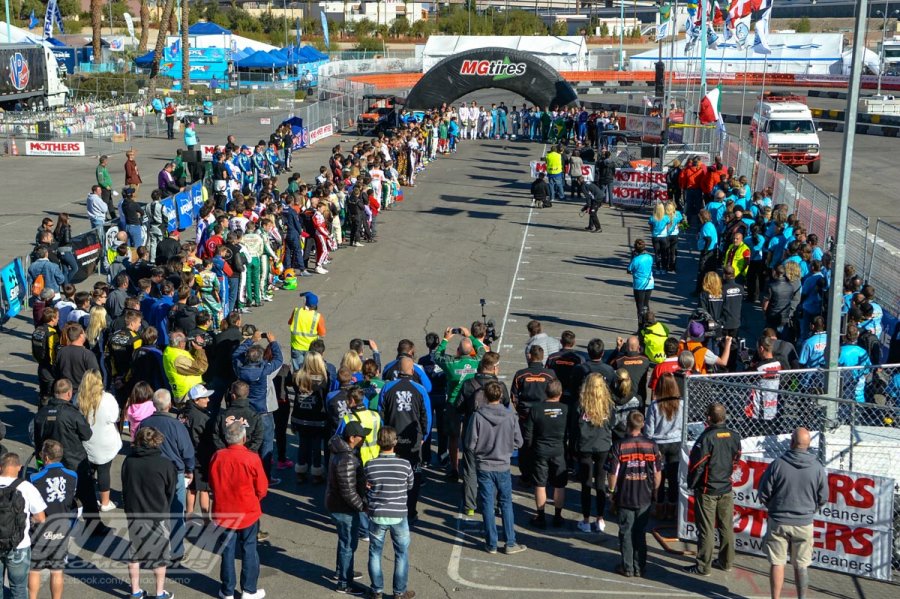 Another turnout of over 500 drivers are expected for the 19th annual Superkarts! USA SuperNationals, set for the Las Vegas Convention Center on November 18-22 (Photo: On Track Promotions - otp.ca)
In exactly 100 days, karters from all around the world will converge on the Las Vegas Convention Center for the 19th running of the Superkarts! USA SuperNationals. Set for November 18-22, the world's largest karting event is entering a new era, as the race site moves closer to the famous 'Strip', putting more emphasis on the fact that the 'SuperNationals IS Vegas'. Drivers in a total of nine categories are set to go wheel-to-wheel on a new layout, as the class line-up includes SKUSA Fikse Wheels Pro Tour Stock Moto and TaG categories, along with the fan-favorite KZ2 division. Now is the time to open registration to allow racers to secure their position in the biggest race of the year, and this will begin on August 10 at 7:00 pm Pacific Daylight Time at superkartsusa.com.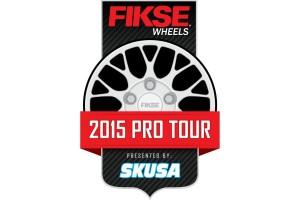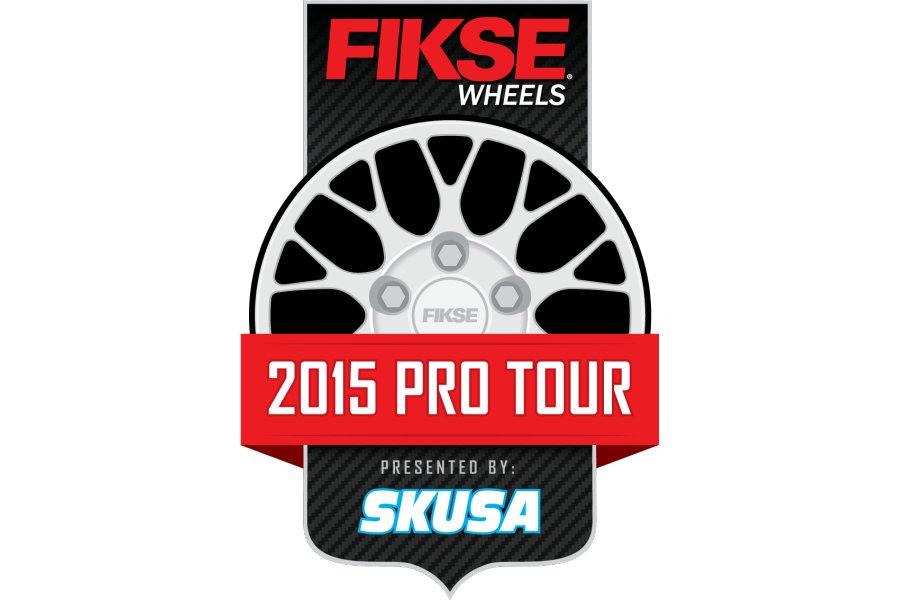 Superkarts! USA racers who ran in all of their 2015 regional ProKart Challenge events before July 9, or ran in the Fikse Wheels Pro Tour SpringNationals and were registered for the SummerNationals prior to July 10, were given the unique opportunity of entering early as part of the SuperNationals Priority Pre-Entry Program – which wrapped up on August 6. With those racers now entered, SKUSA is preparing to open the online registration to the public for the remaining spots available for their most important event.
SKUSA is expecting a mass influx of entries once public registration opens, and with class caps set in all of the categories, racers are urged to enter as soon as possible so that they don't miss out on the opportunity to be part of the action. SKUSA's core classes will be front and center, with four offerings in Stock Moto (S1, S2, S4 and S5) and four in TaG (Senior, Master, Junior and Cadet). The international gearbox category – KZ2 – will return once again to run for a major league purse, in addition to the two SKUSA headline categories of S1 and TaG Senior.
Superkarts! USA SuperNationals XIX Classes (Entry Maximum)
S1 Pro Stock Moto – 44 entries
S2 Semi-Pro Stock Moto – 88
S4 Master Stock Moto – 88
S5 Junior Stock Moto – 44
KZ2 – 44
TaG Senior – 88
TaG Master – 44
TaG Junior – 88
TaG Cadet – 88
The sixth annual Superkarts! USA SummerNationals was completed just two weeks ago at the popular New Castle Motorsports Park, which is located just outside Indianapolis, Indiana. The July 24-26 weekend was filled with excitement and dramatic finishes, all caught by the CBS Sports Network cameras. Just over 240 drivers competed in the second leg of the Fikse Wheels Pro Tour, establishing who will now be the championship contenders heading to Las Vegas for SuperNationals XIX.
The headline categories of S1 Pro Stock Moto and TaG Senior witnessed new faces at the top of the podium with each class receiving $2,500 in weekend point total money. A cool $1,000 went to the top driver in each category. Former S2 SuperNationals winner Billy Musgrave used his first Fikse Wheels Pro Tour victory in Round Four to help earn the most points on the weekend in the S1 division, earning the $1,000. Czech Republic driver Patrik Hajek landed his first series victory in Round Three, finishing the weekend second ($600). Double SpringNationals winner Rick Dreezen was third ($400), while Americans Ron White and Fritz Leesmann completed the weekend podium in fourth ($300) and fifth ($200). There was no question in the TaG Senior category as to who earned the $1,000 check, as Florida-native Jesus Rios Jr. won both main events on the weekend. Pennsylvania driver Brandon Jarsocrak earned his first two Fikse Wheels Pro Tour podium results, putting him second on the weekend. Senior rookie Christian Brooks was third, with Florida pilot AJ Myers and defending champion Jake Craig making up the top-five overall.
In addition to the headline categories, Superkarts! USA put up another $1,000 for any class that reached 30 or more driver entries, rewarding the top-three with cold hard cash – and then SKUSA CEO Tom Kutscher doubled that amount for any class that surpassed 40 entries. S2 Semi-Pro, TaG Junior and TaG Cadet welcomed enough drivers to compete for these cash purses at the SummerNationals. Miguel Lopez doubled up in the win column at New Castle, taking the S2 top prize of $500. S2 rookie Kyle Kalish ran runner-up to him in each final, taking home $300 for his efforts, while California's Hunter Pickett recorded his best Fikse Wheels Pro Tour weekend, landing third to grab the $200 check. Two runner-up results gave Brandon Lemke the top prize overall in TaG Junior. Saturday winner Zach Holden ended up second in the weekend points with Gio Bromante placing third. Since TaG Cadet reached over 40 drivers, UK driver Jonny Edgar used his two second-place results to earn a $1,000 check. Race winners Jason Welage and Lachlan DeFrancesco finished overall second and third for $600 and $400, respectively.
Traxxas, the Fastest Name in Radio Control, has become the latest partner of Superkarts! USA for the 2015 Fikse Wheels Pro Tour. At the SummerNationals, Traxxas awarded their impressive radio control products to the three youngest categories of the series on Saturday, and afforded the larger and older 'kids' in the Master categories a chance to take home these great products on Sunday. On Saturday, the top-five drivers in S5 Junior Stock Moto, TaG Junior and TaG Cadet each won a new Traxxas machine; an equally amazing assortment of products was awarded to the top-five drivers in TaG Master and S4 Master Stock Moto on Sunday.  Overall, SKUSA and Traxxas awarded over $5,000 in radio control vehicles in New Castle, and the SuperNationals will see the fastest drivers receiving more exciting products to take home with their trophies.
Other prizes included a free set of MG Tires to the winning driver in all eight classes each race day, courtesy of Superkarts! USA. Honda Performance Development (HPD) continues to show their support of the Stock Moto categories within Superkarts! USA competition. At the SummerNationals, the top-three drivers in S1, S2, S4, and S5 were awarded product, including top-end and clutch rebuild kits. IAME USA also came to the party, awarding 'IAME Bucks' certificates to the top-three in overall weekend points for all of the TaG classes.
With both the SpringNationals and SummerNationals now complete, the only round left on the Fikse Wheels Pro Tour is SuperNationals XIX. Drivers currently sitting top-three in the point standings for all eight categories now have a GUARANTEED starting position for the SuperSunday main event in Las Vegas. Regional champions from the different SKUSA ProKart Challenge programs across the country will be given the same opportunity, rounding out the starting grids for the feature races and avoiding the necessity of running in the cutthroat Last Chance Qualifiers.
The 2015 Fikse Wheels Pro Tour SummerNationals broadcast, brought to you by Torque.TV and featured on CBS Sports Network this season, is in the final production stage, with dates to be announced soon. Recorded episodes from the SpringNationals continue to be re-broadcasted on CBS Sports Network and are always available on-demand through MotorTrendOnDemand.com.
For more info on anything related to Superkarts! USA, please visit the website – www.superkartsusa.com and be sure to follow the Superkarts! USA Facebook page and Twitter account – or call the SKUSA head office at 951-491-0808.