KPX Karting Championship Powered by Briggs & Stratton Opens 2015 Season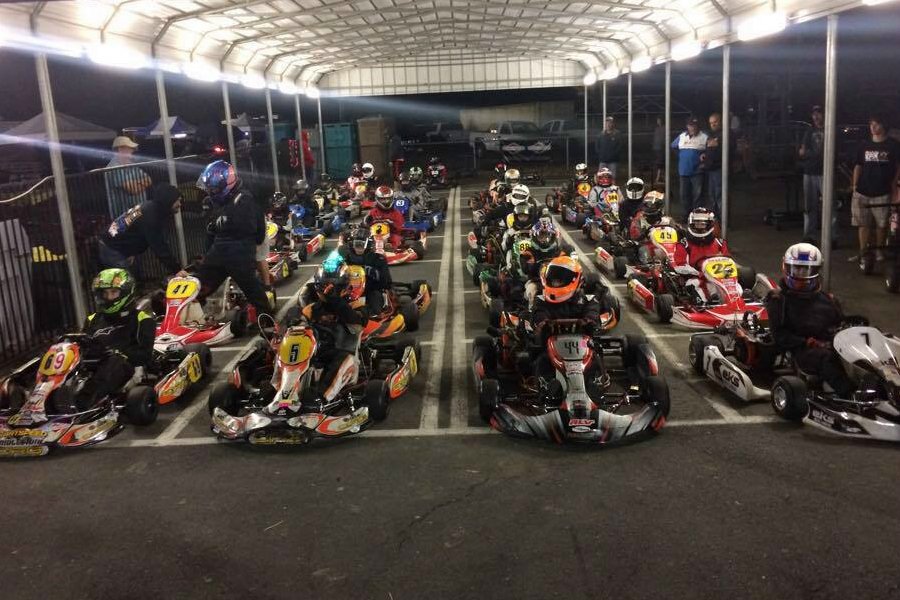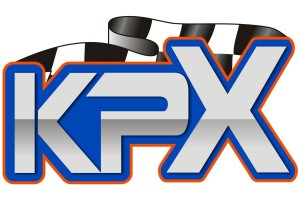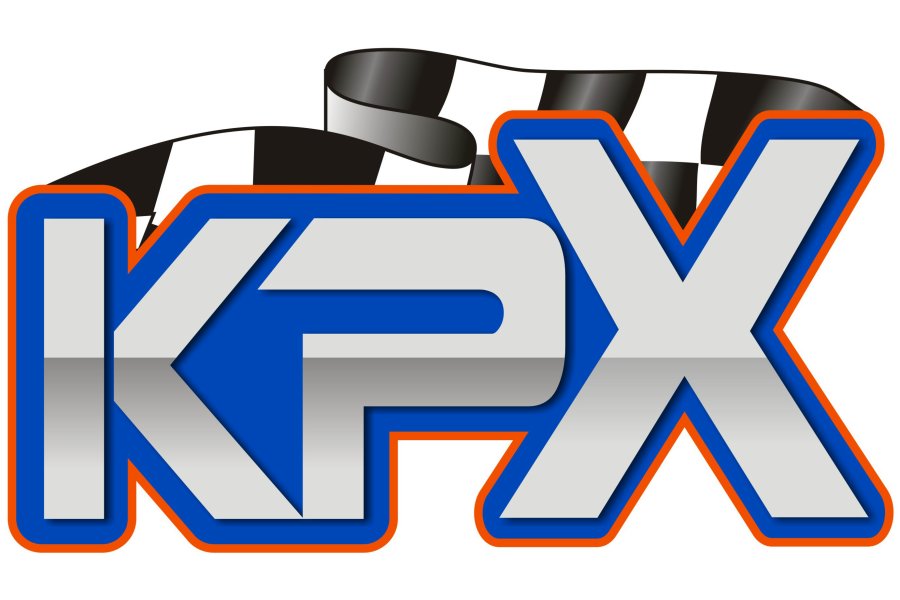 Round 1 of the KPX Karting Championship, powered by Briggs & Stratton, opened up its 2015 season at the Kinsmen Kart Club. The event was a huge success, with racers taking on the Dixon, California facility under the lights. Racers from clubs all across northern and central California were in attendance, and the KKC had a very nice memorial session for Sam Fries, who recently passed away. In total, there were 45 karts in attendance, with 41 in the LO206 categories with four in World Formula competition.
Jr1 LO206
Four karts battled in this class, as Bianca Bustamante came away with the win ahead of Aiden Kempf by 4 seconds. Bustamante swept the day from qualifying P1 and winning all heats and main.
Jr2 LO206
Nicholas Davis came out on top in the main event against a field of five. Heather Hadley and Eric Ragan both putting pressure on him, only finishing half a second behind. Davis swept the day from qualifying P1, winning both heats, and the main. It was very close racing between the top 3 all night.
Sr. LO206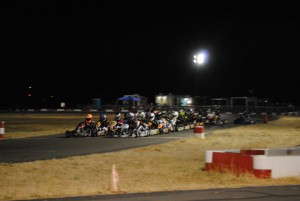 The largest category of the event was the Senior LO206 with 26 drivers doing battle. The stands and fence were packed with spectators for this huge/competitive class where everyone from first to last gave it their all. Tyler Agan put it on the pole position in qualifying, as the top-five were within two tenths while the top-12 karts all qualified within a half second of each other. Agan pulled off P1 in Heat #1 and Heat #2. A large wreck in Heat #2 involving much of the field allowed the top-four to pull out to a seven-second lead. In the main, Agan got a bad start from pole position, Cambrian Go-Karts Grayson Browne came away with the win in the main with Kartspeed's Kenny Manchester putting the pressure on the whole race finishing P2. Alieja White fought back to finish right behind Manchester for P3 with Taylor Young fourth and Agan in P5.
World Formula/ Heavy LO206
Due to time/request we ran the two classes together. In World Formula Wayne Bundy took pole in Qualifying. In Heat #1, Ron Carello came from P3 to take the win. Heat 2 Rich Huston was on top. The main ended up the same with Huston taking the win edging out Carello by two seconds.
In Heavy LO206, Mat Kattanek dominated all day taking fast time in qualifying, and sweeping all heats and main. The real race was behind him between Jeff Jorgensen, Robert Eamer, and John Montes where they were putting pressure on each other all night. Jorgensen came out P2, with Eamer P3.
The event was support by kart shops Kartspeed and Cambrian Go-Karts. Tech Director was Dan Pellizzari, one of the best. The moment the day started, he was walking through the pits to meet everyone and answer any question people had on tech. He went as far as helping anyone and everyone out with getting their karts to spec with Briggs & Stratton rules.
Briggs & Stratton Pill Pull was a hit among the eight drivers that got paid out $100 each just for showing up. The lucky classes at this race were the Jr2 LO206 class and the World Formula class.
Round 2 of the KPX Karting Championship powered by Briggs & Stratton will take place August 30 at Blue Max Kart Club. Registration will start at 7am, drivers meeting at 8:45am, practice begins at 9am. August 29 will be open practice. For info about club visit http://www.bluemaxkartclub.com/. For info about the KPX series visit http://kpxracing.com/
Thanks to our sponsors: RLV, Fastech, Kartspeed, Cambrian, Briggs & Stratton, Kart Project X, Track Warrior Photography and our media partner eKartingNews.