Online Registration for Cold Stone United States Rotax Max Challenge Grand Nationals Closes July 30
Event Supplemental Regulations and Schedule posted to MAXSpeedEntertainment.com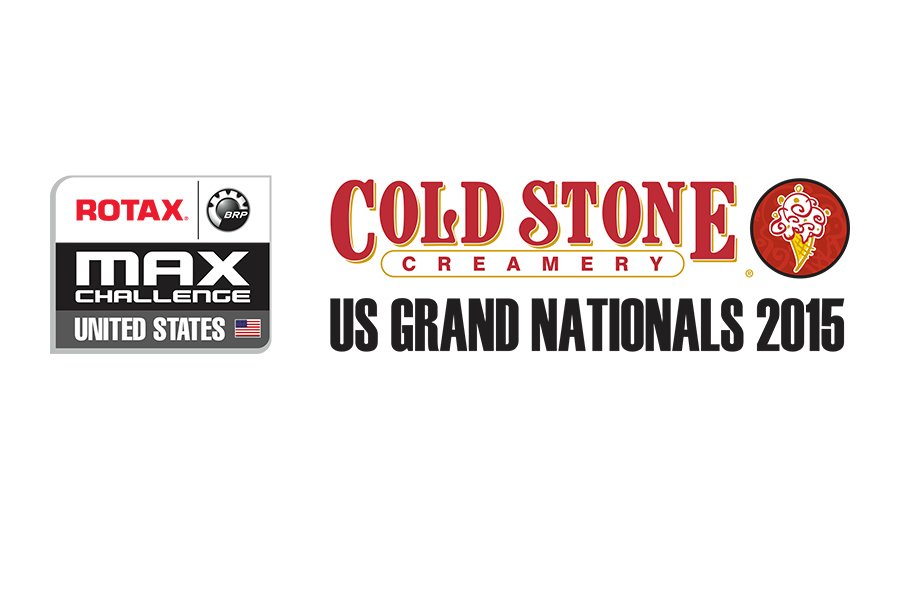 With the 2015 Cold Stone United States Rotax MAX Challenge Grand Nationals fast approaching, MAXSpeed Entertainment would like to remind competitors who have not registered that online registration will close on Thursday, July 30 at midnight EDT.
"The top Rotax talent from all over the country will be on site in Kershaw, and we can't wait to get the event started, " explains Director of Event Promotions Garett Potter. "The annual Rotax Summer Shootout last weekend proved the Carolina Motorsports Park staff and facility are ready for the Grand Nationals, and everything is coming together to make this year's edition a great one!"
Registration can be competed by visiting www.MAXSpeedEntertainment.com or via the direct link HERE. On site registration will also be available at Carolina Motorsports Park August 4-6, with a $200 late registration fee applicable. Online registration questions can be directed to Natalie Galindo at 954-251-0017 or via email to Natalie@gorotax.com.
The 2015 Event Schedule and Event Supplementary Regulations also have been posted to the MAXSpeedEntertainment.com website. Seven practice sessions per class are set for Wednesday, August 5 and Thursday, August 6. Friday, August 7 begins the first official event day, with practice and qualifying.
The Koene USA Super Pole will return to the 2015 Cold Stone United States Rotax MAX Challenge Grand Nationals. This exciting format places the top six from each class after Friday's qualifying into the Super Pole sessions, where each driver will have two timed laps (green, white, checkered) to vie for the overall pole position for the three heat races. The Koene USA Super Pole party will commence at 5:00pm following the on-track action.
Saturday, August 8 will feature three heat races, with everything coming down to Championship Sunday for prefinals and finals. Seven US Rotax National Champions will be crowned, with Junior MAX, Senior MAX, Masters MAX, DD2 and DD2 Masters MAX also awarded an invitation to the Rotax MAX Challenge Grand Finals in Portimao, Portugal this November.
"The 2015 edition of the premier Rotax event in the country is shaping up to be one not to miss! Can you say track time? Get some rest before this weekend because you're going to need it!" adds Potter. "Be sure to complete your online registration today."