2015 F-Series Gearup Challenge presented by Sherwin Williams – Round 5 Information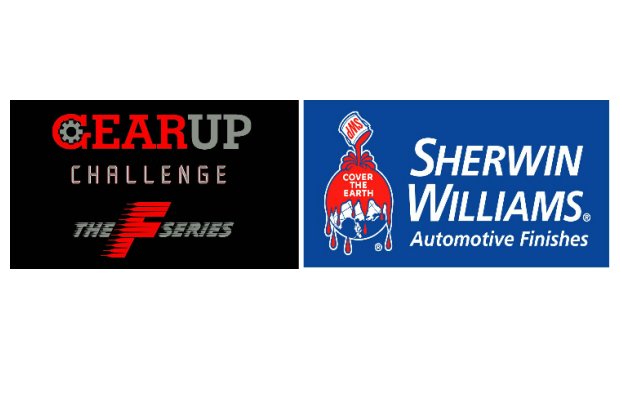 We hear many competitors talking about what track not to miss in the Gearup Challenge, and in most cases the answer is F1 Outdoors as it does not get more elaborate or more exciting. The Daytona layout track is one of the largest in the Northeast with over 1.3 Miles of twisting asphalt that incorporates 17 turns including a huge Monza and if that not enough a pond with a fountain. What a better place for the season to go when the points get close as it does take extra effort to come out on top and move up in the standings. Financial discounts will expire seven days prior to the race weekend please take advantage of Pre Registration info is available at www.thefseries.com. The following information listed is to inform everyone of the details for the coming race weekend.
Official Race day Schedule
http://thefseries.com/Raceday_Schedule_2.html
Important F1 Outdoors Silencers
F1 Outdoors will require sound checks and silencers are mandatory for SR & JR Tag Classes. This noise issue does not affect Micro or Mini Rok classes. SR and JR Tag Classes will require silencers that are available and could be reserved at the F-Series checkout page. Tag Silencers quantities are limited and must be reserved within 14 days prior to event to ensure availability!! Shifter classes will require the larger silencers and Air boxes to pass sound check.For any questions and details feel free to contact us at info@f1series.com
PARKING DETAILS
Sponsored Vendor and Big Rig Parking will be available from the times posted below, all other parking arrangements will be first come first serve. No Parking spot will be confirmed until Thursday  at 11 AM. If teams and racers park trailers early please know they are not confirmed for event!
Thursday 8/13/2015 11AM to 6PM
Friday 8/14/2015 10AM to 7PM
SCRUTINEERING FORM
For your convenience we have created a link for our Pre Tech Scrutineering Sheet on http://thefseries.com/uploads/tech_sheet0002.jpg Please feel free to download the document and fill it out prior to the event. The completed document will have to be presented to our Tech Official prior to your first on track session. Pre Tech sheets and procedures will also be available at the registration tent.
Thursday 8/13/2015 3PM to 5PM
Friday 8/14/2015 10AM to 6PM
Saturday 8/15/2015 7AM to 9AM
Hotel/Camping Info 
Hotel accommodations are available and are accompanied with a group rate discount. Reservations must be made by 8/03/2015 in order to receive the special rate. For all details go to http://thefseries.com/Hotel_Block_Details.html Camping will not be available at F1 Outdoors.
BIRTH CERTIFICATE
Any competitors under the age of 18 years of age must have a birth certificate on file with the series management to be eligible for race entry. Please submit the document via email at info@f1series.com or at registration of any event.
Special Sherwin-Williams F-Series Promo Cards will be available at this coming race if anyone would like to take advantage of the discounts offered by our partners before round #5 use the account code displayed on the card.