MavTV's 'Motorsports Road Trip' Shooting at Rock Island Grand Prix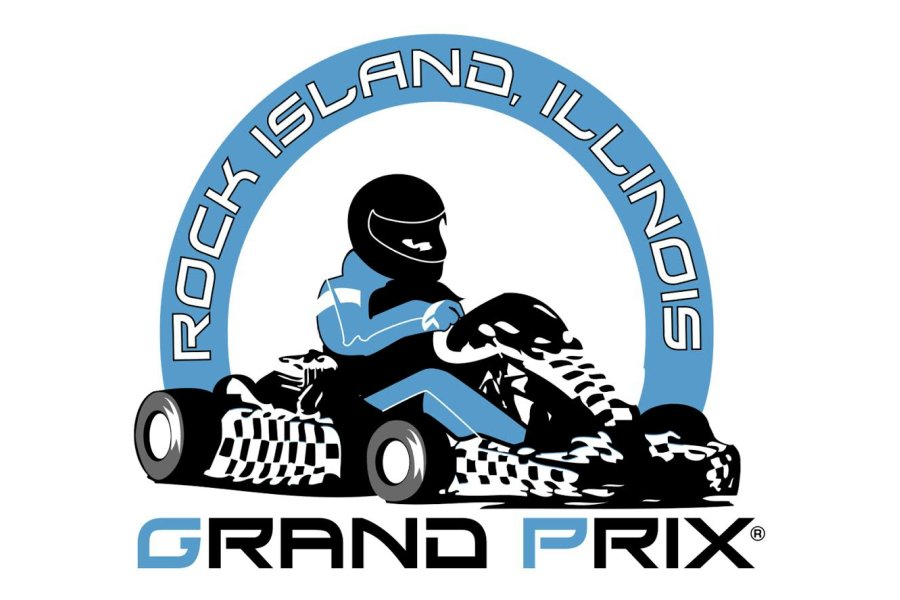 MavTV, the Rock Island Grand Prix, Margay Racing and Aaron Carotta have announced that the Labor Day Weekend race will be televised on MavTV's new "Motorsports Road Trip" series. MavTV is the fast growing motorsport and adventure cable/satellite channel which covers such series as ARCA, world rally, dirt racing, IHRA and others.
"This is an exciting event and we are hoping to add variety to a great season." said Carotta. "The half·-hour show will begin airing in July and be viewed by up to 68 million households in the United States, so be sure to register early for one of the biggest events of the new year."
"Motorsports Road Trip will bring its entire production crew and the MavTV Road Trip Bus to Rock Island," said Carotta, better known as Adventure Aaron. "Our staff will sign autographs, hand out swag and interact with all of the racers as we tape the episode."
This year's Rock Island Grand Prix will be held Sept. 5-6 through the downtown city streets of Rock Island, Illinois. It is the world's largest karting street race featuring racing in 16 classes over the two days. A 30 minute segment will be aired on MavTV later this year. It will also be rebroadcast over the next two years.
'The Rock Island Grand Prix offers one of the few opportunities for kart racers to gain exposure for their teams and sponsors on national TV," said Roger Ruthhart, president of the Rock Island Grand Prix. "We are excited to be able to partner with Margay Racing to provide this opportunity."
The Margay Ignite Shootout, which features great arrive-and-drive opportunities, will be featured on the Mav TV coverage.
MavTV is America's fastest-growing independent cable network with a full schedule of more than 40 programs, ranging from the best motorsports to original programming and classic films. With the rebranding of SPEEDTV to Fox Sports 1, MavTV is now the must-have network for racing and motorsports fans. MavTV offers the widest coverage of grassroots racing end special events.
Race details are available at the Grand Prix website, rockislandgrandprix.com , or ridistrict.com. Online registration is now open.
Margay was founded in 1964 by Elmer Freber and originally known as Mar-Kart. Based in St. Louis, the company's original claim to fame was a patented quick-change gearbox developed for the rapidly growing racing kart market. Mr. Freber purchased the well known King Kart company of Milwaukee, Wis. in 1966 and set about building complete karts. At this time, Mar-Kart evolved into Margay Products, after the nimble member of the cat family that resembles a small Jaguar. In the mid-70's, management of the company passed from Elmer Freber to his son Don. He decided that to be the true leader in the industry Margay should design and build its' own 2-cycle karting engine. The engine, known as the LMR 100, went on to dominate 2-cycle racing in the early 1980's.  In 1990, management of the company was passed to a third generation. Keith Freber began his career racing sprint karts at age 7 and progressed into enduro karts where he has won several national and world titles. Keith served as president of Margay from 1993 through August, 2009 when he acquired the company outright and added 'owner' to his title. (www.margay.com)
Aaron Carotta is known as an adventurer, author, traveler, blogger, foodie, and television personality. In 2008 he had a great awakening, giving new perspective for him to live an action packed life.  He since 'travel hacked' his way through 60 countries, sampling and demonstrating some of the world's most amazing foods.  He continued to knock of a few bucket list adventures while overcoming his dealings with cancer.  All of which has now allowed him to give back to others facing similar challenges. In just 2 years, the 3 different series and 50 plus episodes have aired to an estimate audience of 120 million.  He continues to film world wide. His original series "Catch and Cook! With Adventure Aaron," "Alive! With Adventure Aaron," and "Bucket Wish" adventures are joined this year by "Motorsports Road Trip" where he travels the back roads of America to visit a different racing venue each week. (www.adventureaaron.com)
MavTV was founded in 2002 by four former Showtime Networks executives and was originally geared towards a male dominated audience.  In 2011, MAVTV was purchased by Lucas Oil Products, an automotive lubricant manufacturer with a history in television production. Having grown their company from a single product company into an international powerhouse in the lubricant and motorsports industries, Lucas Oil was eager to employ similar strategies to transform MavTV into a premier cable network. Lucas envisioned a broader scoped network, geared towards the modern American family. (www.mavtv.com)
The Rock Island Grand Prix is hosted by the Downtown Rock Island Arts and Entertainment District which features retail shops, excellent restaurants, live entertainment, dinner theater, art galleries and comedy clubs all within walking distance of the host hotel. Jumer's Casino & Hotel is just a short drive away. Rock Island is located on the Mississippi River three hours west of Chicago in an area known as the Quad-Cities which straddles the river and the Illinois/Iowa border. It is at the intersection of Interstate highways 74, 88 and 80 and is served by Quad City International Airport in Moline, Ill. (www.ridistrict.com)