Registration Information for IKF 2-Cycle and 4-Cycle Sprint Grand Nationals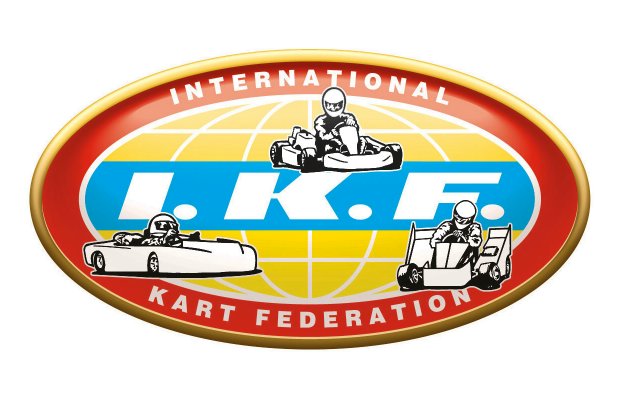 IKF 2-Cycle Sprint Grand Nationals
July 29 – August 1, 2015, Adams Motorsport Park, Riverside, California
Entry Fees are: First Class $140.00 Additional Classes $130.00
Entry Forms are available at: www.motorsportsreg.com
and on the Forms Page of the IKF Website:   www.ikfkarting.com
The 2015 IKF 2 Cycle Sprint Grand National will be held at Adams Motorsports Park in Riverside, CA. Adams Motorsports Park is celebrating their 55th Anniversary this year.
Punches are not required for this Grand National.
Participant must be a current IKF Member.
All Tires must be Hoosier R60.
One set of tires free to first 30 entries – 1 set per driver.
Official Host Hotels
Marriott Riverside 951-784-8000
Courtyard Marriott 951-276-1200
Comfort Inn University 951-683-6000
Pit Spots/RV Spots/Camping Info:
Contact Don Malony at
donmalony@outlook.com
Track Address:
Adams Motorsports Park
5292 24th Street
Riverside CA 92509
IKF 4-Cycle Sprint Grand Nationals
August 20th and 21st, Sim Raceway in Sonoma, California
Registration is open for the 4-Cycle Sprint Grand National on www.motorsportsreg.com
The Entry Form is also available on the IKF website at www.ikfkarting.com
A partnership between Briggs & Stratton, Sim Raceway, and the International Kart Federation was finalized recently resulting in the 4 Cycle Sprint Grand Nationals to be held August 20th and 21st, 2015. Briggs & Stratton is supporting this world-class facility and event, making way for the best Junior and Senior racers in the Briggs classes. The Wauwatosa, Wisconsin based company is also a very proud sponsor of Sim Raceway's Performance Driving School.
"We're glad to be a part of this great event in Sonoma, CA, and the facility's rich tradition," said Dave Klaus, Director of Briggs & Stratton Racing. "Brigg's has a passion for racing so were excited to be a part of this top-level competition as well."
As an organization, IKF is proud to share in Brigg's commitment to affordable racing, along with financial backing at every level that's unmatched in karting. "It's awesome that Brigg's & Stratton will be a part of the biggest 4-Cycle Sprint event on the West Coast in 2015," said K.C. Morrison, IKF's 4-Cycle Sprint Grand Nationals host. "IKF really appreciates their support. Now, the table is set for some great racing in pursuit of the coveted DUFFY.
The International Kart Federation 4-Cycle Sprint Grand Nationals will run August 20th and 21st. The track will be open for testing the week prior.
For more information contact Dan Pellizzari at 530-221-4561.
Briggs & Stratton, a U.S. company based out of Wauwatosa, WI, has a rich history of blazing trails in small engine design and manufacturing since 1908.
www.briggsandstratton.com/engines-racing/
International Kart Federation, based in Ontario, California, has been working for the betterment of karting since 1957. The annual IKF Grand National Championships have long been considered the pinnacle of kart racing, with the prestigious DUFFY being the ultimate prize.
International Kart Federation
1609 South Grove Avenue Suite 105, Ontario California 91761
Phone: 909-923-4999, Fax: 909-923-6940
IKF Website:  www.ikfkarting.com