AKRA Road Race Series Mid-Ohio Report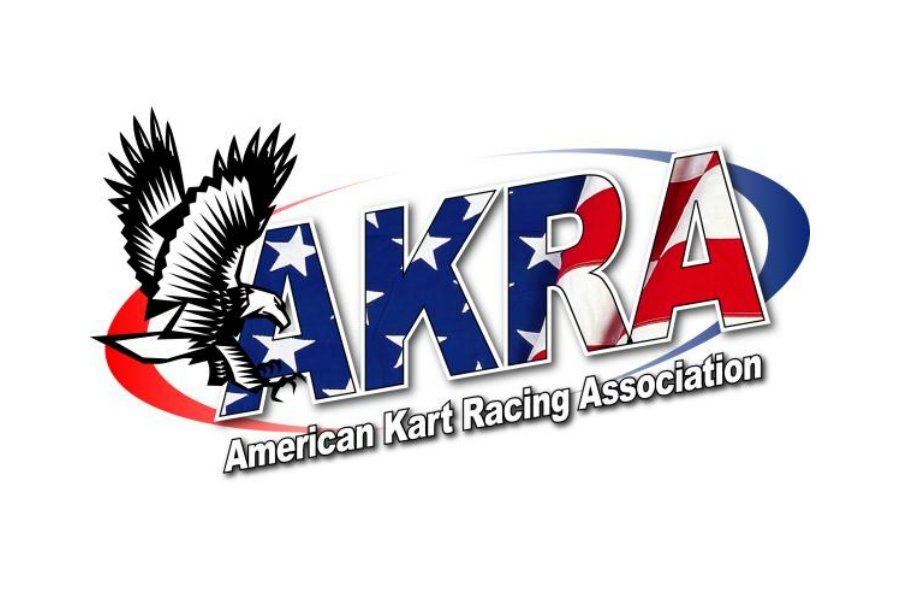 It was a soggy June 19-21 weekend in Lexington, OH for racers in the AKRA/Vega Tires Road Racing Series.  A steady rain fell on the 2.4-mile Mid Ohio road course that Saturday.  Racers were given the option of racing for points or opting out for rain points.  All but a handful chose to slap on rain tires and compete.  Sunday conditions improved.
Ten of more than 300-entries were double winners.  Dan Calk claimed both Stock Honda classes offered and Glen Critchett took the TaG Heavy and Medium classes.  Brian Wilhelm finished first in the Formula 125 Shifter classes and Jack Reall ruled Animal Sprint Medium and Lite.
Mallory D'Augustine captured the Classic Enduro classes and Kyle Cuthbertson claimed Yamaha Junior Sprint Saturday and Sunday.  Likewise, Todd Guiles grabbed both Vintage offerings.
Kassie Cole was pedal to the metal in both Pro Gas races and her dad, Bob Cole, led the Stock Leopard Sprint Classes. Rick Fulks ruled two Sunday classes.  In Sunday's second race he won Formula 100 and in race four he captured Controlled Spec 2.  Sunday's fourth race also saw Kent Vaccaro led Yamaha Junior Enduro racers across the stripe.
Single race winners started with Saturday's second race where three classes competed together from staggered starts, Todd Hayden captured the Controlled Spec classes, Kent Vaccaro claimed Yamaha Sportsman's checkered flag and at the same time Eric Cole was first to the stripe in Yamaha Sportsman Heavy.
Saturday's third race was another triple billing with Andy Kiker showing Super Kart 250 racers across the stripe, Alex Conklin doing the same in 125 Shifter and Roger Lockey leading Unlimited.
Along with a trio of double winners in Saturday's fourth race, James Sorrentino, Sr topped Piston Port and Andy Leighnnger won Yamaha Sportsman Sprint.
In race five veteran Scott Grenier produced the Yamaha Pipe win. Courtney Atkinson captured Controlled and Timothy Koen finished first in Formula100.
Saturday's final race saw three single class winners.  Jerry Revely won Open Sprint, Dennis Cole topped the Yamaha Sprint class, Andy Boyere won Animal Sprint Heavy and Gregg O'Dell dominated Vintage Piston Port.
Sunday's first race included Open Sprint 2 winner Adam Myers.  Sunday's second race also saw Zachary Krause capture Yamaha Sportsman Medium 2.
Three classes competed in Sunday's fifth race.  Chris Hurdzan won Super Kart, Mark Nagy notched the 125 Shifter win and Scott Hodges handled Unlimited 2.
Sundays final race had six classes on the track together.  Alex Frazer produced Piston Port Sprint's win, Andy Leighninger showed Yamaha Sportsman Sprint racers across the stripe.  Also winning in Sunday's final race were Camden Losch in Animal Junior Sprint 2 and Bryce Reall in Animal Sprint Ultra Lite.
Coming up next on the AKRA/Vega Tires Road Racing Series' national schedule is the highly anticipated August 14-16 race on fresh asphalt at the new National Corvette Museum course in Bowling Green, KY that will be hosted by the Dart Kart Club. That Friday will be a practice day.  Features will be raced Saturday and Sunday. For more information on this exciting race visit www.akrainc.com where the event's daily schedule is posted.