Driver News: Cognac to Join J3 Competition
Junior Max Driver to Pilot CompKart at Rotax Summer Shootout and Rotax Grand Nationals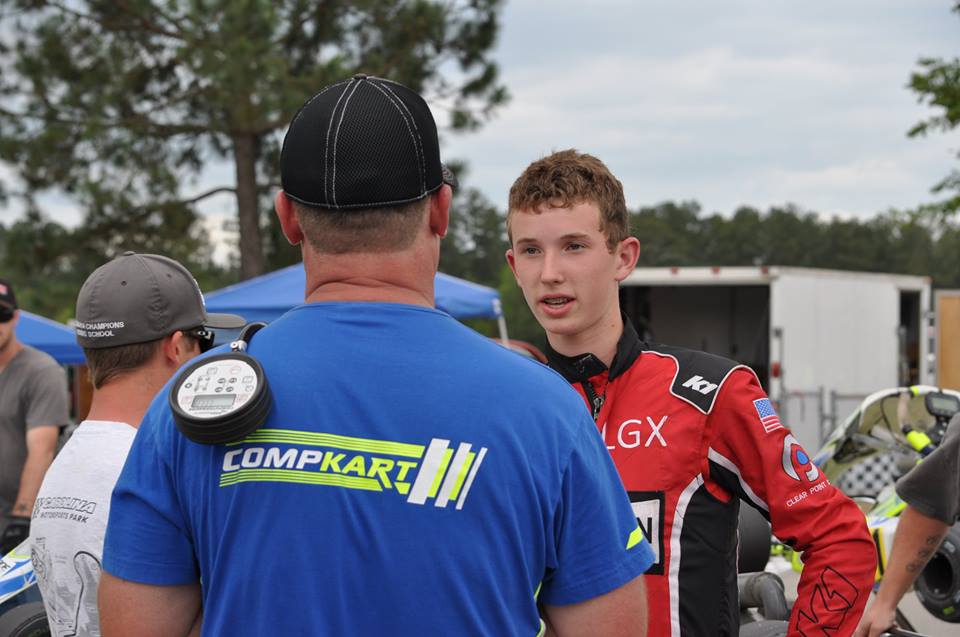 Alex Cognac will join J3 Competition for the Rotax Summer Shootout and Rotax Max Grand Nationals
After a successful test weekend earlier this year at Homestead, Rotax Max Junior pilot, Alex Cognac will join the J3 Competition team for the Rotax Summer Shootout and Rotax Max Grand Nationals, both to be contested over his home track, Carolina Motorsports Park in South Carolina.
Cognac, currently second in the season points at CMP, will join Junior Max drivers Braden Eves, Max Hewitt and David Malukas in the J3 Junior Max stable. "I'm thrilled to be working with the guys at J3" Cognac said, "I took a lot away from the Homestead test and really connected with the race team. I also am really looking forward to being on a CompKart for these races, it's a phenomenal platform that should be very competitive."
"Alex made a lot of progress with us in a short time at Homestead earlier this year" said J3 Race Director Justin Stefani, "we're very happy that he'll be under our tent, and have high hopes for him given the success that he's had at CMP in the past."
Cognac last ran Shootout and Grand Nationals in 2013 at GoPro Motorplex in Mooresville, NC. He was a 2012 and 2014 Honorable Mention winner in Champion Spark Plugs Search for a Champion contest and is proud to be sponsored by K1 RaceGear, Fikse Wheels and LGX Corporation.