d'Orlando Racing Store Open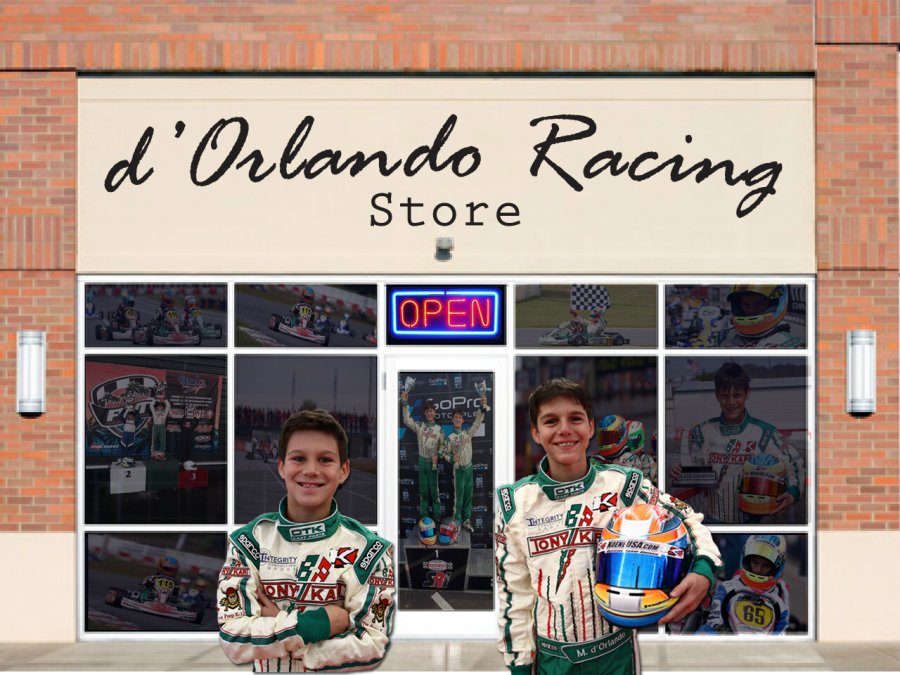 The d'Orlando Brothers, and d'Orlando Racing, are proud to announce the opening of its online store www.dorlandoracingstore.com.  The store will provide fans and racers with the opportunity to purchase adidas motorsports karting merchandise and Kool Nerd merchandise.
"This is such an exciting day for d'Orlando Racing", said Sheri and Michael d'Orlando.  "This is a great opportunity to have great partners in building our d'Orlando Racing brand and having the opportunity to be branding with two great companies such as adidas and Kool Nerd Clothing."
d'Orlando Racing and its partner Kool Nerd Clothing (KNC) an inspirational, logo driven clothing brand for those who aim to pursue their passion in style.  It is more than an apparel brand, KNC is a social movement. D'Orlando Racing is proud to be part of the KNC 4.0 Program which donates $4 from the sale of each product to inner-city S.T.E.A.M. (Science, Technology, Engineering, Art & Math) programs. Go to www.koolnerdclothing.com for more information.
d'Orlando Racing made its partnership announcement with Fyshe Limited, adidas Global Motorsport partner, to promote adidas Motorsport products earlier this 2015 racing season.  It has expanded this relationship with the opening of the d'Orlando Racing Store.
adidas has enjoyed a long and successful involvement in motorsport through the manufacture and supply of performance race boots and racewear for drivers competing at all levels. Performance race boots, like other technical footwear innovations developed by Adi Dassler, came about as a result of a direct collaboration with athletes. Adi developed the very first "fireproof" race boot in 1974 and thereafter the highly successful Monza race boot  became the choice of champions including Mario Andretti, Walter Röhrl, Nigel Mansell, Nelson Piquet and Ayrton Senna. adidas continues to work in cooperation with some of the world's leading drivers to provide them with high quality technically advanced functional race-wear and footwear that exceeds FIA/SFI homologation requirements while incorporating cutting edge design.
Adidas Motorsport
For more information on Adidas Motorsport, please visit www.adidasmotorsport.com. Or via email contact Danilo Oliveira at danilo@fyshe.com or Sherri d'Orlando of d'Orlando Racing at info@dorlandoracing.com.
d'Orlando Racing
For more information on Michael or Nicholas d'Orlando, please visit www.dorlandoracing.com. Be sure to follow Michael and Nicholas on Facebook (Michael d'Orlando Racing or Nicholas d'Orlando Racing), Twitter (@dorlandoracing) and Instagram (@dorlandoracing) to stay up to date on news, information, photos and results. Go to www.dorlandoracingstore.com to get merchandise from adidas and Kool Nerd Clothing.