AKRA New York Dirt Series Report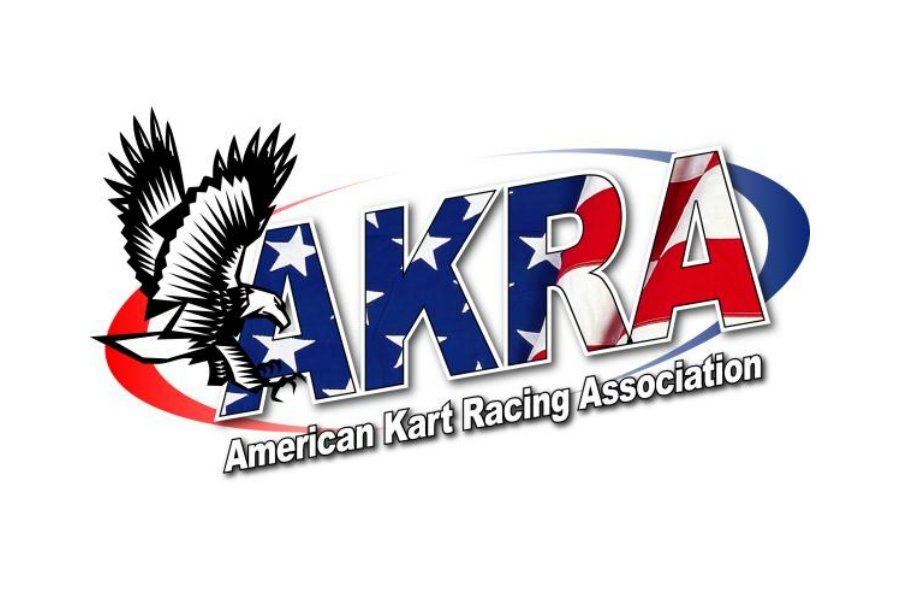 Since the running of the first of 8 races in the Unilli Tire/AKRA/AKTPA New York Dirt Series last month, word has gotten out about how much fun, how fair and how financially profitable this series is.  In fact so many racers heard about this series that round 2, held over the 4th of July holiday weekend, saw more than double the entries of the first race.
Three healthy fields of pro classes competed. Two of those winners, Dustin Prettyleaf and Jason Tiffany, earned $1,000 for their wins. Prettyleaf led the way in Senior Stock Pro Flathead. Lance Yeager pocketed $500.00 for trailing him and Casey Sykes, who turned the race's fastest lap in 15.640 seconds, earned $250.00 for third.  Sam Junkin was fourth across the stripe followed by Jason Tiffiany in fifth.  They earned $150.00 and $100.00 respectively.
Prettyleaf also won AKRA Senior Box Stock Clone earning him $500.00. Colin Spatorico collected $300 for finishing second and Ron Spatorico ran third for a $200.00 payout. Sykes, who spun the fastest lap again this time in 15.736 seconds, was fourth and Tiffany capped the top five again.
Tiffany avenged himself in AKRA Senior Pro Clone taking the win ahead of the Spatorico brothers Ron and Colin. Dustin Prettyleaf and George Curtis, who turned the race's fastest lap time in 15.516 seconds, completed the top five.
Double winner Richard Murtaugh spun AKRA Junior Unrestricted Pro Clone's fastest lap time in 15.358 seconds on his way to winning that class. The win earned him $120.00.  Anthony Rasmussen ran a close second for a $90.00 payday. Following Rasmussen across the stripe in the top five were Dylan Trump, Lacy Shuttleworth and Andy Hartford.  For those finishes they pocketed $70.00, $50.00 and $30.00.
Murtaugh also spun AKRA Junior 3 Clone's fastest lap, 15.652 seconds, on his way to victory lane.  Seth Perrin was his closest pursuer. Murtaugh made $100.00 for his second win.  Perrin pocketed $80.00.  Also earning paydays were Brittney Baum, Justin Pier and Brandon Demling. They earned, $70.00, $50.00 and $20.00.
Nathan Pierce notched AKRA Senior Box Stock Clone Super Heavy's win.  He also turned the race's fastest lap in 15.853 seconds. Pierce pocketed $500.00, Bud Denning got $300.00 for finishing second and Rick Raner ran third for a $200.00 payout. Further back in fourth and fifth were Aaron Whiteman and Rich Kelly who earned $100.00 and $70.00.
Ron Spatorico showed 25 AKRA Senior Box Stock Clone Medium racers across the stripe. Brother Colin was close behind in a tight front pack that included Steve Derrigo, Brandon Grover and Nate Schulzkie.
Derrick McGrew was a triple points race winner.  The youngster topped AKRA Junior 2 Clone, AKRA Junior 1 Clone where he turned the race's fastest lap in 16.486 seconds, and soloed Junior 1 Briggs Flathead.  Winning Junior 2 Clone earned him $90.00. Second place Dylan Trump who turned the race's fastest lap in 16.040 seconds, took home $70.00, Jake Bansmer finished third for a $60 payout.   Finishing fourth earned Tony Bizardi $40.00 and fastest lap turner Joey Borst, who blasted around the track in 16.114 seconds was the fifth place finisher for a $20.00 payout.
Blake Parsons trailed McGrew across AKRA Junior 1 Clone's stripe.  Behind him Camren Clark, Gavin Hotchkin and Justice Mayo made up the remaining top five.
Anthony Rasmussen was the victor in Junior 3 Clone.  With a dominating fastest lap time of 15.821 seconds he beat Andy Hartford to the checker flag.  Brittney Baum Justin Pier and Brandon Demling made third through fifth.
In other junior point's classes Brianna Murtaugh was the racer to beat in Junior 3 Briggs Flathead holding off Colby Fountaine and LeAnn Morgan.  Murtaugh turned the race's fastest lap rounding the ¼-mile clay oval in 16.887 seconds.
Borst beat Colby Fountaine and Murtaugh to Junior 2 Briggs Flathead's checkered flag.  Borst turned the fastest lap of 16.801 seconds.  His younger brother, Jacob turned a 20.632 seconds lap for the Rookie solo win.
Scott Junkin turned Senior Champ Kart's fastest lap time with a 16.065 seconds time for a solo victory that earned him $40.00.
Senior Briggs Flathead Medium brought out the veterans.  George Curtis claimed the checkered flag over Sam Junkin.  Junkin turned the race's fastest lap in 16.909 seconds but couldn't catch Curtis under the checker flag.  Jason Farrell, Cody Marshall and Daniel Herring filled out the top five.
Racers in the AKRA/Unilli Tires New York Series will have little time to rest before their next race scheduled for July 25th.  Races August 8th, September 19th and October 10th will follow.