Update On WKA Gold Cup Contingency Program Post Camden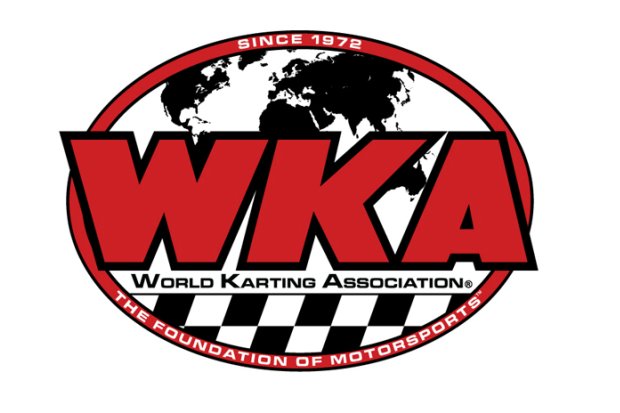 With the third race of the 2015 RLV Tuned Exhaust Products Gold Cup Series in the books, below is a breakdown of the top 3 finishing positions for drivers in their respective classes, as well as the contingencies they are eligible for, based on the contingency stickers they placed on their karts.
As a reminder, the bulk of contingencies available pertain to 1st place only. Streeter Super Stands offers a contingency for the top 3, while Franklin Motorsports offers their contingency to the third place finisher.
Based on that formula, below are the drivers, positions, and coordinating contingencies that are available following Race #3 at Camden.
Kid Karts: Saturday
1 Jax Walker: GT Machine, Franklin Motorsports, Streeter Super Stands
2 Blake Boone: Streeter Super Stands
Senior Pro Gas: Saturday
1 Jacob Heavlow: GT Machine
Animal Medium: Saturday
1 Jacob Heavlow: GT Machine
2 Paul Headley: Streeter Super Stands
Sportsman LO206: Saturday
1 Riley Kelley: MGM Chassis, GT Machine, SMC Vortex Clutches
3 Tanner Carter: Streeter Super Stands
Sportsman Pro Gas Lite: Saturday
1 Aiden Baker Crouse: Baker Racing Engines, Mikim Motorsports, Thor Racing Lubricants
Junior LO206: Saturday
1 Matt Miller: GT Machine, Franklin Motorsports, SMC Vortex Clutches, Streeter Super Stands
2 Jimmy Cole Jackson: Streeter Super Stands
Senior LO206: Saturday
1 Gary Lawson: Kart City Performance
Animal Heavy Mix: Saturday
1 Paul Headley: GT Machine, Van K Wheels, Streeter Super Stands
2 Josh Stiefel: Streeter Super Stands
3 Tim Stiefel: Streeter Super Stands
Junior Pro Gas Heavy: Saturday
1 Alex Vrabel: Ionic Edge Chassis, GT Machine, Streeter Super Stands
2 Matthew Miller: Franklin Motorsports, Streeter Super Stands
3 Brian Van Cleve: Franklin Motorsports
Sportsman Pro Gas Heavy: Saturday
1 Aiden Baker Crouse: Kart City Performance, Mikim Motorsports, Van K Wheels, Thor Racing Lubricants
Junior Pro Gas Lite: Saturday
1 David Kalb Jr: Turner Racing Engines, Mikim Motorsports
2 Matthew Miller: Franklin Motorsports, Streeter Super Stands
Junior Pro Gas Lite: Sunday
2: Cody Hall: Franklin Motorsports
3 Brian Van Cleve: Franklin Motorsports
Junior Pro Gas Heavy: Sunday
1 Cody Hall: Razor Chassis, Baker Racing Engines
2 Brian Van Cleve: Franklin Motorsports
3 Matthew Miller: Franklin Motorsports
Sportsman Pro Gas Heavy: Sunday
1 Riley Kelley: MGM, GT Machine, SMC Vortex Clutches
Animal Medium: Sunday
3 Jim Lipari: Franklin Motorsports, Streeter Super Stands
Kid Karts: Sunday
1 Jax Walker: GT Machine, Van K Wheels, Franklin Motorsports, Streeter Super Stands
2 Blake Boone: Franklin Motorsports
Sportsman Pro Gas Lite: Sunday
1 Riley Kelley: SMC Vortex Clutches
3 Tanner Carter: Streeter Super Stands
Senior Pro Gas: Sunday
1 Jacob Heavlow: Turner Racing Engines, SMC Vortex Clutches
Animal Heavy Mix: Sunday
1 Gary Lawson: Kart City Performance
2 Paul Headley: Streeter Super Stands
3 Josh Stiefel: Streeter Super Stands
Sportsman LO206: Sunday
1 Riley Kelley: MGM, GT Machine
3 Tanner Carter: Streeter Super Stands
Senior LO206: Sunday
1 Dustin Demattia: Ionic Edge Chassis, Turner Racing Engines
Junior LO206: Sunday
1 Matt Miller: GT Machine, Franklin Motorsports, SMC Vortex Clutches
2 Jimmy Cole Jackson: Streeter Super Stands
Please follow and like us: