Sanzaru Games Race #5 – Rotax Masters going for the GoPro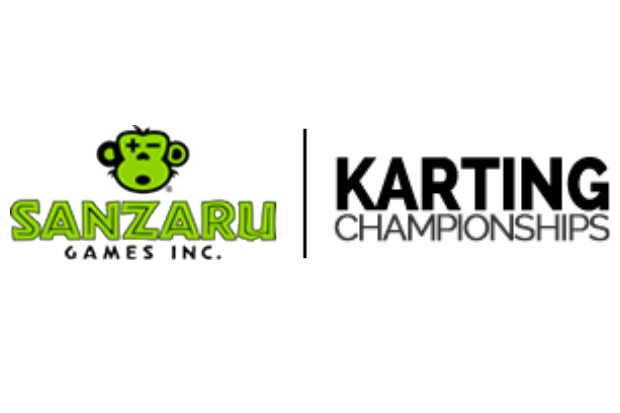 Once again the Sanzaru game karting Championship is offering the 100 Entry Challenge. The Sanzaru Karting Series has seen over 90 entries at every race this year, let's get that MAGIC 100! Call your friends and fellow racers, get them to track. If we make the 100 then EVERY driver at the race will go into a draw for $1000 cash!
Race #5 of the Sanzaru Games Karting Championships will mark the midpoint of the 2015 racing season. The first four races have turned out more entries this year compared to 2014 with increased numbers in the Rotax classes, 80/125/250 shifters, and the EVO electric classes. Molecule Rotax Masters will be the GoPro feature class on the fast National Track layout.
Molecule Rotax Masters has had the largest participation of all the classes in the series this year with 13+ entries per race. The class has been very competitive with 12 different drivers placing in the top 5 in the first four races. Kelly Heil comes into Race #5 with two race wins in a row, but he has had lots of pressure from series newcomer Roman Alexseenkov (winner of Race #1) and series veterans Bob Olson (winner of Race #2), Billy Scott (with two 2nd place finishes) and John Breidinger. These five drivers will make for a great GoPro feature race. A number of new drivers have joined the class this year with several of them showing some good speed early on. Eric Wildt, Tad Chase, Xander Mahony, Jon Persing, Vijay Nagarajan, and Aaron Farris have all scored top 5 finishes or have been in the top 5 during races this year.
The race weekend will start with a Practice day on Saturday, which will also feature two Simraceway Arrive and Drive classes. All Sanzaru Games Series classes will be able to get in as many as eight practice sessions during the day. Practice starts at 8:30 AM and runs to 6:00 PM. Registration will open at 7:30 AM. Practice is open to all drivers who are up to normal racing speeds with a kart that meets current karting safety specifications. Cost is $50.
Sunday's race day begins at 8:10 AM with a quick round of practice for the nine race groups followed by a five lap group Qualifying session, two eight lap Pre-Mains and a 15 lap Main. Registration will open at 6:45 AM. Race Entry is $100, $15 for transponder rental if needed, $10 for all crew and spectators, and kids under 12 years old are $5. Registration is at the administration building on the right side as you enter Sonoma Raceway, look for the Sanzaru Games Registration sign. You can get more information about the Sanzaru Games Karting Championships as well as the weekend schedule by going to www.sanzarukarting.com.
Follow Sanzaru Games Karting on Twitter @NorCalRotax or Facebook.com/NorCalRotax for all the latest news and announcements.