Briggs & Stratton Weekly Racing Series Standings – July 1
Wilson takes over top position to keep GoPro facility at the top of standings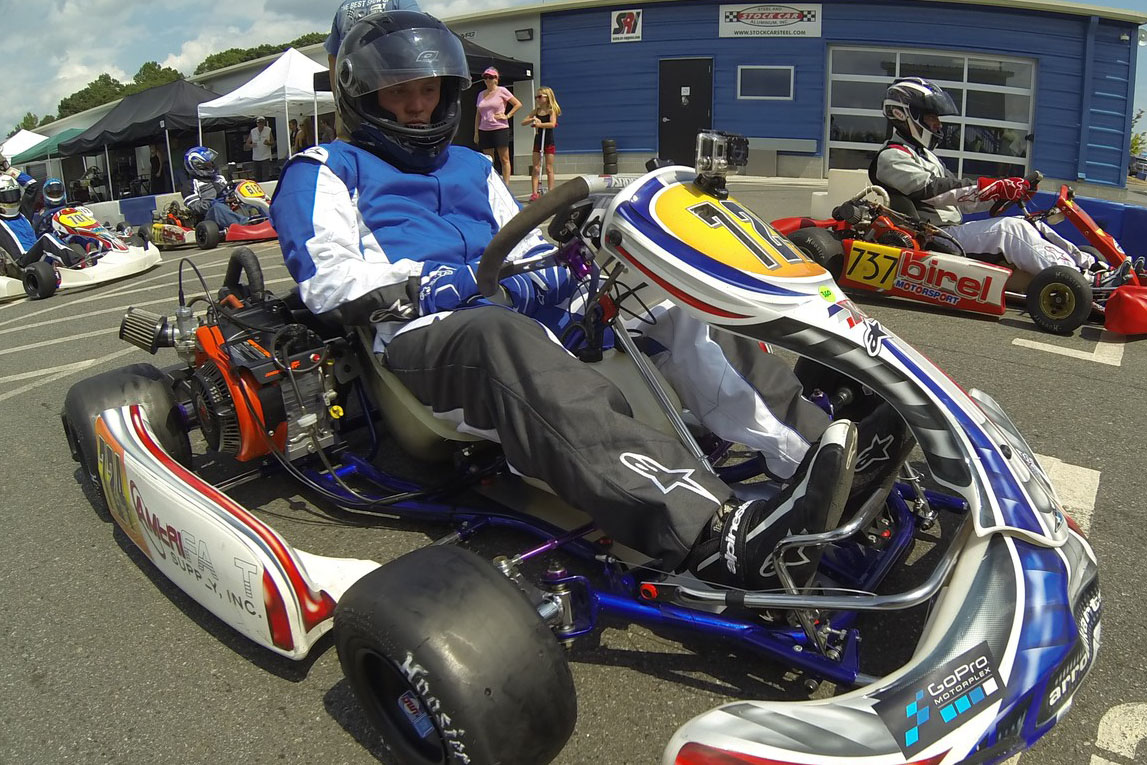 Josh Wilson has taken over the top spot in the Briggs WRS standings as of July 1, 2015 (Photo: GoPro Motorplex)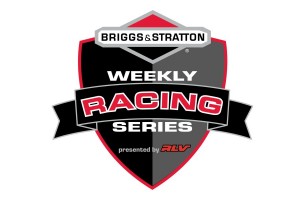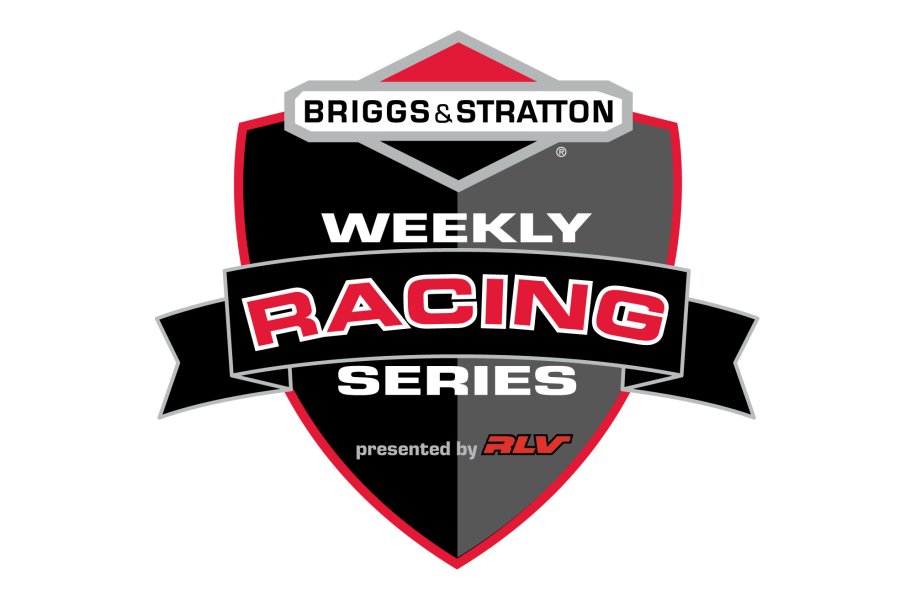 In March, Briggs & Stratton announced the 'Briggs Weekly Racing Series presented by RLV' program for grassroots Briggs LO206 racers across North America. The idea is to match racers against other racers at tracks from the same state, the same region, and the entire continent. While Briggs presented the WRS to tracks all over the country, the ultimate responsibility was put on the racers to have their own track or club series sign up for program, and in return, both the tracks and racers would receive prizes at the end of the season, including many of the great products produced by Briggs & Stratton.
The format is simple. A racer must compete in the Senior or Masters LO206 category at ONE recognized Briggs WRS tracks or series, racing in at least eight events in the calendar year before November 1, all in accordance to the Briggs & Stratton rule set. Each track must be a sanctioned facility in good standing with WKA, IKF, NKA, TAG USA or AKRA. The Senior or Masters LO206 classes must follow the Briggs & Stratton factory rule set in its entirety with no exceptions (in Canada, the official ASN rule set). The track must submit a maximum of 11 race dates (including rain dates), and the final results within one week following said events.
Points are accumulated based on the first eight races attended, with the best seven of eight counted at the end of the season. Both Senior and Masters drivers compete head-to-head in the standings. Points are based on three categories:
Category 1 – Quantity of karts participating in the class. The scale is 1 point to 10 points, based on the number of karts. More than 10 karts is still 10 points.
Category 2 – Finishing position. First place equates to 10 points down to 10th place or above at 1 point.
Category 3 – Number of karts finished ahead of (maximum is 10 karts).
The three US regional winners and one Canadian champion will be crowned at the end of the season. Each champion will be awarded an 8,000-watt Briggs & Stratton Generator (worth $2,400). Second through fifth in each region receive a 3,000-watt PowerSmart Inverter Generator ($1,500 value). Sixth through eighth are awarded a 2,000-watt PowerSmart Inverter Generator ($699 value), while ninth and tenth will earn a 2,300psi Briggs & Stratton Brute Pressure Washer ($350 value).
The Top Track Award is based on the total points added together from the top 75 racers in each region. Each of the Top Track Award recipients in the four regions will be awarded $2,000 worth of Briggs & Stratton powered equipment for their facility. In total, over $50,000 will be awarded at the end of the Briggs & Stratton Weekly Racing Series presented by RLV.
For complete standings and information, visit briggswrs.com.
---
July 1, 2015 – The proof is in the numbers, as the driver total included in the Briggs & Stratton Weekly Racing Series increased to 765 for June, a 38% increase from last month's total. There are 41 tracks that are part of the inaugural Briggs WRS program, but many more facilities are latching on the LO206 concept to help bring in beginners, former racers, and even current racers, thanks to the ease of bolting on the engine, and getting out on the race track.
We have a chance at the top position in the standings, as Josh Wilson has taken over the lead. The GoPro Motorplex driver is among the few to have recorded eight results already, which moves him from second in the May release into the overall lead and the top driver in the East, earning two victories on the season. The other divisional leaders remain the same with Greg LaCoste Jr. up to second overall, still leading in the Mid West. Robert Schneider moved up to sixth overall, still leading in the West, with Chad Campbell up into the top-10 overall, as he leads the Canada region.
---
East (Overall)
Josh Wilson
Points: 181
Track: GoPro Motorplex
Age:23
Hometown: Mooresville, North Carolina
Occupation: Electrical Engineer – Technical Development Corporation
Chassis: 2011 Arrow
Sponsors: Amerifast Fasteners
Years Karting: 2
How did you get started in karting? Began working as a track official at GoPro Motorplex before racing myself.
| R1 | R2 | R3 | R4 | R5 | R6 | R7 | R8 | Avg |
| --- | --- | --- | --- | --- | --- | --- | --- | --- |
| 27 | 27 | 29 | 27 | 25 | 17 | 17 | 29 | 22.6 |
---
West
Robert Schneider
Points: 142
Track: Gulf Coast Karters
Age: 33
Hometown: Houston, Texas
Occupation: Mechanical Engineer, Owner of Schneider Precision
Chassis: 2005 Intrepid Suzuka
Sponsors: Schneider Precision
Years Karting: 1.5
How did you get started in karting? My good friend Patrick bought an old kart a couple years ago. I helped him put it together and I've been hooked ever since.
| R1 | R2 | R3 | R4 | R5 | R6 | Avg |
| --- | --- | --- | --- | --- | --- | --- |
| 18 | 29 | 24 | 17 | 25 | 29 | 23.7 |
---
Mid West
Greg Lacoste Jr.
Points: 169
Track: NOLA Motorsports Park
Age: 30
Hometown: Slidell, LA
Occupation: Gas/Diesel Boat Mechanic
Chassis: Margay Brava 4 (Year 2000 Model)
Sponsor: Commercial Marine Inc.
Years Karting: 26 years
How did I get started in karting: My dad made the mistake to put me in a kart at four years old. I was hooked. I loved it!!!
| R1 | R2 | R3 | R4 | R5 | R6 | Avg |
| --- | --- | --- | --- | --- | --- | --- |
| 29 | 29 | 29 | 29 | 26 | 27 | 28.2 |
---
Canada
Chad Campbell
Points: 127
Track: Goodwood Kartways
Age: 19
Hometown: Belwood, Ontario
Occupation: College Student
Chassis: GP Kart
Sponsors: My family
Years Karting: 6
How did you get started in karting? My father and I were at an automotive expo in Toronto and well, the honest truth was the Innisfil Indy Kart booth was right beside the Hooters booth, so to check out the girls we went and talked to the Launi family. Next thing you know, I'm in the Arrive and Drive series for 2008. I loved it so much I joined the club level racing the year after.
| R1 | R2 | R3 | R4 | R5 | R6 | Avg |
| --- | --- | --- | --- | --- | --- | --- |
| 25 | 21 | 25 | 12 | 19 | 25 | 21.2 |
---
Briggs & Stratton Weekly Racing Series Standings – as of July 1, 2015

| Pos | Driver | Track | Region | State | Total | Avg |
| --- | --- | --- | --- | --- | --- | --- |
| 1. | JOSH WILSON | GOPRO MOTORPLEX | EAST | NC | 181 | 22.6 |
| 2. | GREG LACOSTE JR | NOLA MOTORSPORTS PARK | MID WEST | LA | 169 | 28.2 |
| 3. | RYAN SHATTUCK | GOPRO MOTORPLEX | EAST | NC | 160 | 26.7 |
| 4. | REINALDO MOLOON | GOPRO MOTORPLEX | EAST | NC | 143 | 17.9 |
| 5. | SCOTT GRIFFIN | NOLA MOTORSPORTS PARK | MID WEST | LA | 143 | 23.8 |
| 6. | ROBERT SCHNEIDER | GULF COAST KARTERS | WEST | TX | 142 | 23.7 |
| 7. | BILLY DUFF | GOPRO MOTORPLEX | EAST | NC | 139 | 17.4 |
| 8. | CREIG OLCOTT | NORTHLAND REGION KARTING ASSOCIATION | MIDWEST | MN | 130 | 26 |
| 9. | CHAD CAMPBELL | GOODWOOD KARTWAYS | CANADA | ON | 127 | 21.2 |
| 10. | JUSTIN KRAFT | GOPRO MOTORPLEX | EAST | NC | 120 | 20 |
| 11. | ALEX MURPHY | GOODWOOD KARTWAYS | CANADA | ON | 119 | 19.8 |
| 12. | PETER TUFARO | NOLA MOTORSPORTS PARK | MID WEST | LA | 119 | 23.8 |
| 13. | CHRIS WATTS | GULF COAST KARTERS | WEST | TX | 119 | 23.8 |
| 14. | ERIK GERLOF | WEST COAST KART CLUB | CANADA | BC | 117 | 23.4 |
| 15. | RYAN CASSITY | MIDSTATE KART CLUB | MID WEST | IL | 116 | 29 |
| 16. | JEFF KLINE | NORTHLAND REGION KARTING ASSOCIATION | MIDWEST | MN | 113 | 18.8 |
| 17. | PAUL SHELTON | GOPRO MOTORPLEX | EAST | NC | 110 | 18.3 |
| 18. | JORDAN BERNLOEHR | NORTHLAND REGION KARTING ASSOCIATION | MIDWEST | MN | 108 | 27 |
| 19. | KYLE RENNIE | GOODWOOD KARTWAYS | CANADA | ON | 105 | 17.5 |
| 20. | CHRIS PROIETTO | GOODWOOD KARTWAYS | CANADA | ON | 102 | 17 |
| 21. | MIKE FORGET | LE CIRCUIT QUYON | CANADA | QC | 101 | 25.2 |
| 22. | KEN WILLIAMS | MIDSTATE KART CLUB | MID WEST | IL | 100 | 25 |
| 23. | ANTHONY HARWIN | NOLA MOTORSPORTS PARK | MID WEST | LA | 100 | 16.7 |
| 24. | MATT TATE | GOPRO MOTORPLEX | EAST | NC | 99 | 16.5 |
| 25. | DAVID COX | MIDSTATE KART CLUB | MID WEST | IL | 98 | 24.5 |
| 26. | ELI YANKO | MOSPORT KARTWAYS | CANADA | ON | 96 | 24 |
| 27. | J.T. SWYGERT | CAROLINA MOTORSPORTS PARK | EAST | SC | 96 | 24 |
| 28. | ROD SWENSON | NORTHLAND REGION KARTING ASSOCIATION | MIDWEST | MN | 96 | 19.2 |
| 29. | ZACH BOAM | GOODWOOD KARTWAYS | CANADA | ON | 95 | 19 |
| 30. | ANDY NISH | UTAH KART CHAMPIONSHIP | WEST | UT | 95 | 23.8 |
| 31. | GESSICA RAPONI | GOODWOOD KARTWAYS | CANADA | ON | 94 | 15.7 |
| 32. | JEFF SCOTT | MIDSTATE KART CLUB | MID WEST | IL | 94 | 23.5 |
| 33. | MIKE KRIHA | NORTHLAND REGION KARTING ASSOCIATION | MIDWEST | MN | 92 | 15.3 |
| 34. | PHILLIP EASTMEAD | GOPRO MOTORPLEX | EAST | NC | 90 | 22.5 |
| 35. | KATLYN HENDERSON | WEST COAST KART CLUB | CANADA | BC | 88 | 22 |
| 36. | TED DZIEDZIC | GULF COAST KARTERS | WEST | TX | 88 | 14.7 |
| 37. | GREG JEWELL | NATIONAL CAPITAL KART CLUB | CANADA | ON | 87 | 21.8 |
| 38. | JAMES DUNN | LE CIRCUIT QUYON | CANADA | QC | 87 | 21.8 |
| 39. | SEAN HARTIS | GOPRO MOTORPLEX | EAST | NC | 87 | 14.5 |
| 40. | RYAN GONSOULIN | NOLA MOTORSPORTS PARK | MID WEST | LA | 86 | 14.3 |
| 41. | ANDREW MASSEY | MOSPORT KARTWAYS | CANADA | ON | 85 | 21.2 |
| 42. | MARCO SIGNORETTI | MOSPORT KARTWAYS | CANADA | ON | 85 | 28.3 |
| 43. | TROY SMITH | NOLA MOTORSPORTS PARK | MID WEST | LA | 85 | 17 |
| 44. | EVAN FRASER | WEST COAST KART CLUB | CANADA | BC | 84 | 16.8 |
| 45. | QUINN DEWSBURRY | MOSPORT KARTWAYS | CANADA | ON | 84 | 21 |
| 46. | DAVID WATKINS | RACING THE ROCKIES | WEST | CO | 84 | 16.8 |
| 47. | PAOLO SOLAROLI | MOSPORT KARTWAYS | CANADA | ON | 83 | 20.8 |
| 48. | MATT SKAGGS | TWIN FOUNTAIN RACEWAY | EAST | TN | 83 | 27.7 |
| 49. | STACEY LEWIS | GULF COAST KARTERS | WEST | TX | 83 | 16.6 |
| 50. | JEREMY GHENT | CAROLINA MOTORSPORTS PARK | EAST | SC | 82 | 20.5 |
| 51. | ELI YANKO | GOODWOOD KARTWAYS | CANADA | ON | 81 | 13.5 |
| 52. | KYLE EDGAR | GOODWOOD KARTWAYS | CANADA | ON | 81 | 27 |
| 53. | CRAWFORD KILPATRICK | LE CIRCUIT QUYON | CANADA | QC | 81 | 20.2 |
| 54. | PHIL HALL | LE CIRCUIT QUYON | CANADA | QC | 81 | 20.2 |
| 55. | HANK HEFNER | GOPRO MOTORPLEX | EAST | NC | 81 | 13.5 |
| 56. | STEPHEN GOEBEL | MOSPORT KARTWAYS | CANADA | ON | 80 | 20 |
| 57. | JASON LEE | NOLA MOTORSPORTS PARK | MID WEST | LA | 80 | 16 |
| 58. | STEVEN HEFLEY | TULSA KART CLUB | MID WEST | OK | 79 | 13.2 |
| 59. | TOMBO BOEHLAND | NORTHLAND REGION KARTING ASSOCIATION | MIDWEST | MN | 79 | 26.3 |
| 60. | RYAN POOL | UTAH KART CHAMPIONSHIP | WEST | UT | 79 | 26.3 |
| 61. | BRIAN MCCRACKEN | LE CIRCUIT QUYON | CANADA | QC | 77 | 19.2 |
| 62. | NICHOLAS BERNOS | NOLA MOTORSPORTS PARK | MID WEST | LA | 77 | 15.4 |
| 63. | ALIEJA WHITE | ATWATER KART CLUB | WEST | CA | 77 | 25.7 |
| 64. | TIMOTHY STRAWKAS | MIDSTATE KART CLUB | MID WEST | IL | 76 | 19 |
| 65. | BRANDON ABIDIN | NOLA MOTORSPORTS PARK | MID WEST | LA | 76 | 15.2 |
| 66. | STEVEN HANSON | GULF COAST KARTERS | WEST | TX | 76 | 15.2 |
| 67. | SHANE BURKETT | NOLA MOTORSPORTS PARK | MID WEST | LA | 74 | 24.7 |
| 68. | KYLE MEINKE | NORTHLAND REGION KARTING ASSOCIATION | MIDWEST | MN | 74 | 14.8 |
| 69. | DEREK WANG | WEST COAST KART CLUB | CANADA | BC | 73 | 24.3 |
| 70. | JEREMY DAVIS | RACING THE ROCKIES | WEST | CO | 72 | 14.4 |
| 71. | MICHAEL YANKO | GOODWOOD KARTWAYS | CANADA | ON | 71 | 11.8 |
| 72. | JERRY LANGSTON | TWIN FOUNTAIN RACEWAY | EAST | TN | 71 | 23.7 |
| 73. | GREG LACOSTE | NOLA MOTORSPORTS PARK | MID WEST | LA | 71 | 14.2 |
| 74. | FOWLER KEESLING | RACING THE ROCKIES | WEST | CO | 71 | 17.8 |
| 75. | ANTHONY CASTRO | GOODWOOD KARTWAYS | CANADA | ON | 70 | 14 |
| 76. | JON TREADWELL | GOODWOOD KARTWAYS | CANADA | ON | 70 | 23.3 |
| 77. | JOSEPH HIDALGO | NOLA MOTORSPORTS PARK | MID WEST | LA | 70 | 17.5 |
| 78. | FRANK SHAW | MOSPORT KARTWAYS | CANADA | ON | 69 | 17.2 |
| 79. | SAMMY BURROW | GOPRO MOTORPLEX | EAST | NC | 69 | 17.2 |
| 80. | ZANE LOCKWOOD | TWIN FOUNTAIN RACEWAY | EAST | TN | 68 | 22.7 |
| 81. | TROY MEINKE | NORTHLAND REGION KARTING ASSOCIATION | MIDWEST | MN | 68 | 13.6 |
| 82. | BRANDON HAWKIN | MOSPORT KARTWAYS | CANADA | ON | 67 | 16.8 |
| 83. | JAKE BUSTOS | TWIN FOUNTAIN RACEWAY | EAST | TN | 67 | 22.3 |
| 84. | JOSEPH SKAGGS | TWIN FOUNTAIN RACEWAY | EAST | TN | 67 | 22.3 |
| 85. | TONY WILSON | TWIN FOUNTAIN RACEWAY | EAST | TN | 67 | 22.3 |
| 86. | AL BURKETT | MIDSTATE KART CLUB | MID WEST | IL | 67 | 16.8 |
| 87. | MIKE NESBITT | MIDSTATE KART CLUB | MID WEST | IL | 67 | 22.3 |
| 88. | MICHAEL DEE | TULSA KART CLUB | MID WEST | OK | 67 | 11.2 |
| 89. | ROSS BEATON | MOSPORT KARTWAYS | CANADA | ON | 66 | 16.5 |
| 90. | MICHAEL FORGET | LE CIRCUIT QUYON | CANADA | QC | 66 | 16.5 |
| 91. | SAM SMITH | CAROLINA MOTORSPORTS PARK | EAST | SC | 66 | 16.5 |
| 92. | BILL CHOICE | GULF COAST KARTERS | WEST | TX | 65 | 21.7 |
| 93. | MARTIN RATCHIS | GOODWOOD KARTWAYS | CANADA | ON | 64 | 12.8 |
| 94. | MIKE DE LA PLANTE | LE CIRCUIT QUYON | CANADA | QC | 64 | 16 |
| 95. | MARK GABRIEL | GOPRO MOTORPLEX | EAST | NC | 64 | 16 |
| 96. | RYAN MOHAN | GOODWOOD KARTWAYS | CANADA | ON | 63 | 21 |
| 97. | MATTHEW TURNER | GOPRO MOTORPLEX | EAST | NC | 63 | 15.8 |
| 98. | SHAWN HARDING | TWIN FOUNTAIN RACEWAY | EAST | TN | 63 | 21 |
| 99. | KYLE LITHERLAND | GOODWOOD KARTWAYS | CANADA | ON | 62 | 12.4 |
| 100. | MIKE SMITH | MOSPORT KARTWAYS | CANADA | ON | 62 | 20.7 |
| 101. | JACQUES LAROSE | NATIONAL CAPITAL KART CLUB | CANADA | ON | 62 | 15.5 |
| 102. | SYLVAIN COULOMBE | NATIONAL CAPITAL KART CLUB | CANADA | ON | 62 | 20.7 |
| 103. | RODNEY EBERSOLE | RACING THE ROCKIES | WEST | CO | 62 | 12.4 |
| 104. | STEVEN CHAN | GOODWOOD KARTWAYS | CANADA | ON | 61 | 12.2 |
| 105. | DARREN MALLETTE | LE CIRCUIT QUYON | CANADA | QC | 61 | 15.2 |
| 106. | ANDREW GRASKA | KINSMEN KART CLUB | WEST | CA | 61 | 20.3 |
| 107. | CODY CEFALU | NOLA MOTORSPORTS PARK | MID WEST | LA | 60 | 15 |
| 108. | CHRIS MAYS | LITTLE STOCKTON 99 KART TRACK | WEST | CA | 60 | 15 |
| 109. | DARCI YARDLEY | UTAH KART CHAMPIONSHIP | WEST | UT | 60 | 15 |
| 110. | ADAM TRAN | WEST COAST KART CLUB | CANADA | BC | 59 | 14.8 |
| 111. | LORENZO CONTE | GOODWOOD KARTWAYS | CANADA | ON | 59 | 14.8 |
| 112. | SHAWN HARDING | TWIN FOUNTAIN RACEWAY | EAST | TN | 59 | 19.7 |
| 113. | MIKE CURRAN | TWIN FOUNTAIN RACEWAY | EAST | TN | 59 | 19.7 |
| 114. | VINCENTE GUERRERO SR | ATWATER KART CLUB | WEST | CA | 59 | 19.7 |
| 115. | TODD EDGINGTON | UTAH KART CHAMPIONSHIP | WEST | UT | 59 | 19.7 |
| 116. | KURTIS WILCOX | UTAH KART CHAMPIONSHIP | WEST | UT | 58 | 19.3 |
| 117. | DEL KNYSH | WEST COAST KART CLUB | CANADA | BC | 57 | 11.4 |
| 118. | TYLER BOUILLON | MOSPORT KARTWAYS | CANADA | ON | 57 | 14.2 |
| 119. | CRAIG PYATT | ST. LOUIS KARTING ASSOCIATION | MID WEST | MO | 57 | 19 |
| 120. | ANDRE LAMOTTE | RACING THE ROCKIES | WEST | CO | 57 | 14.2 |
| 121. | MORGAN HARBIN | TWIN FOUNTAIN RACEWAY | EAST | TN | 56 | 18.7 |
| 122. | ANTHONY DOMOTO | ATWATER KART CLUB | WEST | CA | 56 | 18.7 |
| 123. | CRAIG COLLINS | PGP MOTORSPORTS PARK | WEST | WA | 56 | 28 |
| 124. | ADAM MAYES | MOSPORT KARTWAYS | CANADA | ON | 55 | 13.8 |
| 125. | TROY TUNDO | MOSPORT KARTWAYS | CANADA | ON | 55 | 18.3 |
| 126. | MICHEL FILION | LE CIRCUIT QUYON | CANADA | QC | 55 | 18.3 |
| 127. | CHARLOTTE LALONDE | LE CIRCUIT QUYON | CANADA | QC | 55 | 27.5 |
| 128. | JASON AGUIRRE | ATWATER KART CLUB | WEST | CA | 55 | 18.3 |
| 129. | JERRY VAN DEUSEN | ATWATER KART CLUB | WEST | CA | 55 | 27.5 |
| 130. | ALIEJA WHITE | CENTRAL CALIFORNIA KART RACING ASSOCIATION | WEST | CA | 55 | 18.3 |
| 131. | LOGAN KEESLING | RACING THE ROCKIES | WEST | CO | 55 | 13.8 |
| 132. | RILEY VAILLANT | WEST COAST KART CLUB | CANADA | BC | 54 | 18 |
| 133. | DAVE ANDERSON | GOODWOOD KARTWAYS | CANADA | ON | 54 | 27 |
| 134. | ANTHONY CONTY | NATIONAL CAPITAL KART CLUB | CANADA | ON | 54 | 13.5 |
| 135. | RICHARD HENSLEY | RACING THE ROCKIES | WEST | CO | 54 | 10.8 |
| 136. | BJ HODGE | GULF COAST KARTERS | WEST | TX | 54 | 13.5 |
| 137. | JEFF CONTE | GOODWOOD KARTWAYS | CANADA | ON | 53 | 13.2 |
| 138. | JIM CULLEN | ST. LOUIS KARTING ASSOCIATION | MID WEST | MO | 53 | 17.7 |
| 139. | AARON HEATHMAN | CENTRAL CALIFORNIA KART RACING ASSOCIATION | WEST | CA | 53 | 17.7 |
| 140. | MIKE ROGERS | GOODWOOD KARTWAYS | CANADA | ON | 52 | 26 |
| 141. | SEAN MCPHEE | MOSPORT KARTWAYS | CANADA | ON | 52 | 26 |
| 142. | CHAD BUCKENDAHL | RACING THE ROCKIES | WEST | CO | 52 | 10.4 |
| 143. | STRIDER SAUER | RACING THE ROCKIES | WEST | CO | 52 | 17.3 |
| 144. | STEPHANIE SMITH | RACING THE ROCKIES | WEST | CO | 52 | 10.4 |
| 145. | DUSTIN MILLER | UTAH KART CHAMPIONSHIP | WEST | UT | 52 | 17.3 |
| 146. | JUSTIN WILLOUGHBY | CALGARY KART RACING CLUB | CANADA | AB | 51 | 25.5 |
| 147. | DARREN KEARNAN | MOSPORT KARTWAYS | CANADA | ON | 51 | 12.8 |
| 148. | KEVIN CONTY | NATIONAL CAPITAL KART CLUB | CANADA | ON | 51 | 12.8 |
| 149. | ERIC SCHEPER | CAROLINA MOTORSPORTS PARK | EAST | SC | 51 | 17 |
| 150. | KEVIN PRESTON | TWIN FOUNTAIN RACEWAY | EAST | TN | 51 | 17 |
| 151. | ADAM KASICK | RACING THE ROCKIES | WEST | CO | 51 | 17 |
| 152. | SHANNON SCHMIDT | UTAH KART CHAMPIONSHIP | WEST | UT | 51 | 12.8 |
| 153. | STEPHEN MORSILLO | GOPRO MOTORPLEX | EAST | NC | 50 | 25 |
| 154. | ANDREW PIERCE | CAROLINA MOTORSPORTS PARK | EAST | SC | 50 | 12.5 |
| 155. | BARRY PEEL | GULF COAST KARTERS | WEST | TX | 50 | 16.7 |
| 156. | BILLY LOWERY | UTAH KART CHAMPIONSHIP | WEST | UT | 50 | 16.7 |
| 157. | BRETT MILLER | EASTCOAST KARTING | CANADA | NB | 49 | 12.2 |
| 158. | ERIC FURGUSON | MOSPORT KARTWAYS | CANADA | ON | 49 | 12.2 |
| 159. | SEBASTIEN LAVIOLETTE | LE CIRCUIT QUYON | CANADA | QC | 49 | 24.5 |
| 160. | JORGE GONZALEZ | CAROLINA MOTORSPORTS PARK | EAST | SC | 49 | 16.3 |
| 161. | JEREMY FREDIANI | KINSMEN KART CLUB | WEST | CA | 49 | 16.3 |
| 162. | JOHNNY COPE | KINSMEN KART CLUB | WEST | CA | 49 | 16.3 |
| 163. | JULIAN WONG | KINSMEN KART CLUB | WEST | CA | 49 | 16.3 |
| 164. | RANDY FLORES | RACING THE ROCKIES | WEST | CO | 49 | 12.2 |
| 165. | ANDREW RAPP | UTAH KART CHAMPIONSHIP | WEST | UT | 49 | 12.2 |
| 166. | MIKE SMITH | GOODWOOD KARTWAYS | CANADA | ON | 48 | 12 |
| 167. | ROBERT HOLOWZENKO | MOSPORT KARTWAYS | CANADA | ON | 48 | 12 |
| 168. | JONATHAN TREADWELL | MOSPORT KARTWAYS | CANADA | ON | 48 | 24 |
| 169. | MICHAEL YANKO | MOSPORT KARTWAYS | CANADA | ON | 48 | 12 |
| 170. | MARCO DILEO | MOSPORT KARTWAYS | CANADA | ON | 48 | 24 |
| 171. | DAN NEWELL | GOPRO MOTORPLEX | EAST | NC | 48 | 24 |
| 172. | TODD ALLEN | GOPRO MOTORPLEX | EAST | NC | 48 | 12 |
| 173. | DENIS CAMMERATO | CAROLINA MOTORSPORTS PARK | EAST | SC | 48 | 24 |
| 174. | KIRK ALLEN | UTAH KART CHAMPIONSHIP | WEST | UT | 48 | 12 |
| 175. | FRANK JONES | NATIONAL CAPITAL KART CLUB | CANADA | ON | 47 | 15.7 |
| 176. | LEE WILLISCROFT | NATIONAL CAPITAL KART CLUB | CANADA | ON | 47 | 15.7 |
| 177. | KRISTI THOMPSON | TULSA KART CLUB | MID WEST | OK | 47 | 11.8 |
| 178. | DAN ESPARZA | NORTH TEXAS KARTERS | WEST | TX | 47 | 11.8 |
| 179. | STEVE ATTARD | GOODWOOD KARTWAYS | CANADA | ON | 46 | 15.3 |
| 180. | HOSS GIFFORD | MOSPORT KARTWAYS | CANADA | ON | 46 | 15.3 |
| 181. | MIKE HARRIS | NATIONAL CAPITAL KART CLUB | CANADA | ON | 46 | 15.3 |
| 182. | MITCHELL CODY | GOPRO MOTORPLEX | EAST | NC | 46 | 23 |
| 183. | KIRK BENDIX | NORTHLAND REGION KARTING ASSOCIATION | MIDWEST | MN | 46 | 23 |
| 184. | MASON BUCK | PGP MOTORSPORTS PARK | WEST | WA | 46 | 23 |
| 185. | GREGORY MATUSZAK | MOSPORT KARTWAYS | CANADA | ON | 45 | 15 |
| 186. | RUSS KEMPLE | MIDSTATE KART CLUB | MID WEST | IL | 45 | 15 |
| 187. | BERNIE LACOTTA | PHOENIX KART RACING ASSOCIATION | WEST | AZ | 45 | 11.2 |
| 188. | RYAN PERRY | ATWATER KART CLUB | WEST | CA | 45 | 22.5 |
| 189. | JOSH MANALO | WEST COAST KART CLUB | CANADA | BC | 44 | 22 |
| 190. | DAVID MILLER | GOODWOOD KARTWAYS | CANADA | ON | 44 | 14.7 |
| 191. | JOHN WAYNE ROSS | NATIONAL CAPITAL KART CLUB | CANADA | ON | 44 | 14.7 |
| 192. | NATHAN ROSSITER | CONCEPT HAULERS MOTOR SPEEDWAY | MID WEST | IL | 44 | 22 |
| 193. | RANDY RARIDON | CONCEPT HAULERS MOTOR SPEEDWAY | MID WEST | IL | 44 | 22 |
| 194. | ROD LAKE | DALLAS KARTING COMPLEX | WEST | TX | 44 | 22 |
| 195. | VINNIE SURDHAR | CALGARY KART RACING CLUB | CANADA | AB | 43 | 21.5 |
| 196. | JOSEPH NEAIME | WEST COAST KART CLUB | CANADA | BC | 43 | 21.5 |
| 197. | DAVID LAPLANTE | NATIONAL CAPITAL KART CLUB | CANADA | ON | 43 | 21.5 |
| 198. | BRENT HARBIN | TWIN FOUNTAIN RACEWAY | EAST | TN | 43 | 14.3 |
| 199. | TREVOR TERPSTRA | LITTLE STOCKTON 99 KART TRACK | WEST | CA | 43 | 14.3 |
| 200. | BONNIER MOULTON | UTAH KART CHAMPIONSHIP | WEST | UT | 43 | 21.5 |
| 201. | RYAN BRUTZKI | GOODWOOD KARTWAYS | CANADA | ON | 42 | 14 |
| 202. | DAVID LAWRENCE | GOPRO MOTORPLEX | EAST | NC | 42 | 14 |
| 203. | CHRIS ROSSI | KINSMEN KART CLUB | WEST | CA | 42 | 21 |
| 204. | MICHAEL RHODES JR | GULF COAST KARTERS | WEST | TX | 42 | 21 |
| 205. | RUDY AGUIAR | GOODWOOD KARTWAYS | CANADA | ON | 41 | 8.2 |
| 206. | JAMIE HYNES | LE CIRCUIT QUYON | CANADA | QC | 41 | 10.2 |
| 207. | TYLER DEVLIN | LE CIRCUIT QUYON | CANADA | QC | 41 | 13.7 |
| 208. | MIKE COMER | CAROLINA MOTORSPORTS PARK | EAST | SC | 41 | 13.7 |
| 209. | MIKE ANNIS | TWIN FOUNTAIN RACEWAY | EAST | TN | 41 | 13.7 |
| 210. | TONY WILSON | TWIN FOUNTAIN RACEWAY | EAST | TN | 41 | 13.7 |
| 211. | DAN SEAMAN | CONCEPT HAULERS MOTOR SPEEDWAY | MID WEST | IL | 41 | 20.5 |
| 212. | JASON BLACK | ATWATER KART CLUB | WEST | CA | 41 | 13.7 |
| 213. | ERIC PETERSON | RACING THE ROCKIES | WEST | CO | 41 | 10.2 |
| 214. | VERL WEBB | UTAH KART CHAMPIONSHIP | WEST | UT | 41 | 13.7 |
| 215. | HUNTER GIBSON | GOODWOOD KARTWAYS | CANADA | ON | 40 | 13.3 |
| 216. | PAUL RAYMENT | MOSPORT KARTWAYS | CANADA | ON | 40 | 20 |
| 217. | KYLE RENNIE | MOSPORT KARTWAYS | CANADA | ON | 40 | 13.3 |
| 218. | PAUL BOOTH | MOSPORT KARTWAYS | CANADA | ON | 40 | 13.3 |
| 219. | SCOTT ARMSTRONG | NATIONAL CAPITAL KART CLUB | CANADA | ON | 40 | 10 |
| 220. | ERIC LEFEBVRE | LE CIRCUIT QUYON | CANADA | QC | 40 | 13.3 |
| 221. | GENE ELASH | SASKATOON KART RACERS | CANADA | QC | 40 | 13.3 |
| 222. | WES SPENDELOW | SASKATOON KART RACERS | CANADA | QC | 40 | 10 |
| 223. | TONY GRAMS | GOPRO MOTORPLEX | EAST | NC | 40 | 20 |
| 224. | TODD HORTON | CAROLINA MOTORSPORTS PARK | EAST | SC | 40 | 20 |
| 225. | BRIAN MEAD | TWIN FOUNTAIN RACEWAY | EAST | TN | 40 | 20 |
| 226. | NOAH MUELLER | NORTHLAND REGION KARTING ASSOCIATION | MIDWEST | MN | 40 | 13.3 |
| 227. | MARK FELLMAN | PHOENIX KART RACING ASSOCIATION | WEST | AZ | 40 | 13.3 |
| 228. | MARCUS KOTTMAN | CALGARY KART RACING CLUB | CANADA | AB | 39 | 19.5 |
| 229. | MARC STEHLE | GOODWOOD KARTWAYS | CANADA | ON | 39 | 19.5 |
| 230. | MILES SMITH | LE CIRCUIT QUYON | CANADA | QC | 39 | 19.5 |
| 231. | NICK MARTIN | LE CIRCUIT QUYON | CANADA | QC | 39 | 19.5 |
| 232. | MATTHEW PYATT | ST. LOUIS KARTING ASSOCIATION | MID WEST | MO | 39 | 13 |
| 233. | WILEY GILBOY | RACING THE ROCKIES | WEST | CO | 39 | 9.8 |
| 234. | CALVIN HANKINS | RACING THE ROCKIES | WEST | CO | 39 | 9.8 |
| 235. | JOEL SMALL | RACING THE ROCKIES | WEST | CO | 39 | 9.8 |
| 236. | BOYD ATHERTON | NORTH TEXAS KARTERS | WEST | TX | 39 | 7.8 |
| 237. | REG RICHARDSON | NORTH TEXAS KARTERS | WEST | TX | 39 | 13 |
| 238. | KYLE AULENBACK | GOODWOOD KARTWAYS | CANADA | ON | 38 | 19 |
| 239. | MATTHEW RADAELLLI | GOODWOOD KARTWAYS | CANADA | ON | 38 | 12.7 |
| 240. | ALLIE PIERCE | CAROLINA MOTORSPORTS PARK | EAST | SC | 38 | 12.7 |
| 241. | MIKE GRAY | CONCEPT HAULERS MOTOR SPEEDWAY | MID WEST | IL | 38 | 19 |
| 242. | BRANDON WHITE | MIDSTATE KART CLUB | MID WEST | IL | 38 | 12.7 |
| 243. | KEN CAUSEY | NOLA MOTORSPORTS PARK | MID WEST | LA | 38 | 12.7 |
| 244. | NATHAN ARONSON | NOLA MOTORSPORTS PARK | MID WEST | LA | 38 | 12.7 |
| 245. | TYLER ROWAN | ATWATER KART CLUB | WEST | CA | 38 | 12.7 |
| 246. | CLINT MOTTA | KINSMEN KART CLUB | WEST | CA | 38 | 12.7 |
| 247. | AYRTON LITTLE | UTAH KART CHAMPIONSHIP | WEST | UT | 38 | 12.7 |
| 248. | CHRIS NERIA | UTAH KART CHAMPIONSHIP | WEST | UT | 38 | 19 |
| 249. | RANDY YATES | UTAH KART CHAMPIONSHIP | WEST | UT | 38 | 19 |
| 250. | KYLE ADAMS | WEST COAST KART CLUB | CANADA | BC | 37 | 18.5 |
| 251. | PIERRE JUNEAU | WEST COAST KART CLUB | CANADA | BC | 37 | 12.3 |
| 252. | AARON KENNEDY | EASTCOAST KARTING | CANADA | NB | 37 | 12.3 |
| 253. | ALEX DAVISON | EASTCOAST KARTING | CANADA | NB | 37 | 9.2 |
| 254. | JARED MEADE | EASTCOAST KARTING | CANADA | NB | 37 | 9.2 |
| 255. | JIM SAVELSBERG | PHOENIX KART RACING ASSOCIATION | WEST | AZ | 37 | 9.2 |
| 256. | PHYLICIA RIEDEL | NORTH TEXAS KARTERS | WEST | TX | 37 | 9.2 |
| 257. | MCIAHEL DE LA PLANTE | GOODWOOD KARTWAYS | CANADA | ON | 36 | 12 |
| 258. | ALEX WRAY | MOSPORT KARTWAYS | CANADA | ON | 36 | 12 |
| 259. | BRAD BADHAM | MOSPORT KARTWAYS | CANADA | ON | 36 | 12 |
| 260. | DAN SEVERN | MOSPORT KARTWAYS | CANADA | ON | 36 | 12 |
| 261. | NOAH SCOTT | TWIN FOUNTAIN RACEWAY | EAST | TN | 36 | 18 |
| 262. | DAVE HENDRICKS | NORTHLAND REGION KARTING ASSOCIATION | MIDWEST | MN | 36 | 18 |
| 263. | RICH BOWEN | PHOENIX KART RACING ASSOCIATION | WEST | AZ | 36 | 18 |
| 264. | RICHIE YOSTEN | DALLAS KARTING COMPLEX | WEST | TX | 36 | 18 |
| 265. | KORY WOODBURY | UTAH KART CHAMPIONSHIP | WEST | UT | 36 | 9 |
| 266. | AARON MOONEY | CALGARY KART RACING CLUB | CANADA | AB | 35 | 17.5 |
| 267. | ADRIAN JOHNSON | WEST COAST KART CLUB | CANADA | BC | 35 | 17.5 |
| 268. | MARCELLO NALLI | GOODWOOD KARTWAYS | CANADA | ON | 35 | 11.7 |
| 269. | EUGENE DRAKES | MOSPORT KARTWAYS | CANADA | ON | 35 | 11.7 |
| 270. | STEVE ATTARD | MOSPORT KARTWAYS | CANADA | ON | 35 | 17.5 |
| 271. | BRANDON STEPHENS | LE CIRCUIT QUYON | CANADA | QC | 35 | 17.5 |
| 272. | BRYAN SCHIELER | CONCEPT HAULERS MOTOR SPEEDWAY | MID WEST | IL | 35 | 17.5 |
| 273. | TOM VANEYDE | CONCEPT HAULERS MOTOR SPEEDWAY | MID WEST | IL | 35 | 17.5 |
| 274. | DON DIXON | ST. LOUIS KARTING ASSOCIATION | MID WEST | MO | 35 | 11.7 |
| 275. | VICENTE GUERRERO SR | CENTRAL CALIFORNIA KART RACING ASSOCIATION | WEST | CA | 35 | 11.7 |
| 276. | MIKE TERPSTRA | LITTLE STOCKTON 99 KART TRACK | WEST | CA | 35 | 11.7 |
| 277. | AMANDA DOUGLAS | UTAH KART CHAMPIONSHIP | WEST | UT | 35 | 17.5 |
| 278. | VINCE IOZZO | MOSPORT KARTWAYS | CANADA | ON | 34 | 11.3 |
| 279. | JEREMIE FILION | LE CIRCUIT QUYON | CANADA | QC | 34 | 17 |
| 280. | ALAN HAMEL | LE CIRCUIT QUYON | CANADA | QC | 34 | 11.3 |
| 281. | RALPH KRAMER | SASKATOON KART RACERS | CANADA | QC | 34 | 8.5 |
| 282. | ZANE LOCKWOOD | TWIN FOUNTAIN RACEWAY | EAST | TN | 34 | 17 |
| 283. | CHAD KANENGIETER | NORTHLAND REGION KARTING ASSOCIATION | MIDWEST | MN | 34 | 17 |
| 284. | TOM JONES | NORTHLAND REGION KARTING ASSOCIATION | MIDWEST | MN | 34 | 11.3 |
| 285. | BRIAN SORGEN | ROAD AMERICA KARTING CLUB | MIDWEST | WI | 34 | 17 |
| 286. | BOB HURST | KINSMEN KART CLUB | WEST | CA | 34 | 17 |
| 287. | VASSIL TCHIPLAKOV | GOODWOOD KARTWAYS | CANADA | ON | 33 | 16.5 |
| 288. | DAVID MILLER | MOSPORT KARTWAYS | CANADA | ON | 33 | 16.5 |
| 289. | KEVIN MAY | MOSPORT KARTWAYS | CANADA | ON | 33 | 16.5 |
| 290. | DANNY LABONTE | LE CIRCUIT QUYON | CANADA | QC | 33 | 11 |
| 291. | JOSEPH BERNOS | NOLA MOTORSPORTS PARK | MID WEST | LA | 33 | 11 |
| 292. | GERARDO RAMOS | CENTRAL CALIFORNIA KART RACING ASSOCIATION | WEST | CA | 33 | 11 |
| 293. | PETER MIEWSKI | MOSPORT KARTWAYS | CANADA | ON | 32 | 16 |
| 294. | J.T. SWYGERT | GOPRO MOTORPLEX | EAST | NC | 32 | 16 |
| 295. | BILL CRAVEN | MIDSTATE KART CLUB | MID WEST | IL | 32 | 16 |
| 296. | BRENT TRUEBLOOD | ATWATER KART CLUB | WEST | CA | 32 | 16 |
| 297. | EDWIN RUIZ DE VAL | DALLAS KARTING COMPLEX | WEST | TX | 32 | 16 |
| 298. | EDDIE HOVAS | GULF COAST KARTERS | WEST | TX | 32 | 16 |
| 299. | MATEO DELEON | PGP MOTORSPORTS PARK | WEST | WA | 32 | 16 |
| 300. | RYAN BRUTZKI | MOSPORT KARTWAYS | CANADA | ON | 31 | 15.5 |
| 301. | VASSIL TCHIPLAKOV | MOSPORT KARTWAYS | CANADA | ON | 31 | 15.5 |
| 302. | DAN VOLMERT | ST. LOUIS KARTING ASSOCIATION | MID WEST | MO | 31 | 15.5 |
| 303. | JEREMY LAUGHLIN | NORTHLAND REGION KARTING ASSOCIATION | MIDWEST | MN | 31 | 15.5 |
| 304. | BRIAN NELSON | PHOENIX KART RACING ASSOCIATION | WEST | AZ | 31 | 15.5 |
| 305. | BRIAN TERPSTRA | LITTLE STOCKTON 99 KART TRACK | WEST | CA | 31 | 10.3 |
| 306. | NATALIE FOSTER | RACING THE ROCKIES | WEST | CO | 31 | 10.3 |
| 307. | MARK BREUNING | NORTH TEXAS KARTERS | WEST | TX | 31 | 6.2 |
| 308. | JORDAN KETTNER | WEST COAST KART CLUB | CANADA | BC | 30 | 15 |
| 309. | TODD RICARD | GOODWOOD KARTWAYS | CANADA | ON | 30 | 15 |
| 310. | COREY WALSH | GOODWOOD KARTWAYS | CANADA | ON | 30 | 15 |
| 311. | NICK SAUNDERS | NATIONAL CAPITAL KART CLUB | CANADA | ON | 30 | 15 |
| 312. | PHIL STANG | LE CIRCUIT QUYON | CANADA | QC | 30 | 10 |
| 313. | KRISTINA JONES | CAROLINA MOTORSPORTS PARK | EAST | SC | 30 | 10 |
| 314. | JERRY LANGSTON | TWIN FOUNTAIN RACEWAY | EAST | TN | 30 | 15 |
| 315. | GRAYSON BROWNE | LITTLE STOCKTON 99 KART TRACK | WEST | CA | 30 | 15 |
| 316. | COLE LIGGETT | RACING THE ROCKIES | WEST | CO | 30 | 15 |
| 317. | MAX MALLINEN | UTAH KART CHAMPIONSHIP | WEST | UT | 30 | 15 |
| 318. | BLAKE CHOQUER | WEST COAST KART CLUB | CANADA | BC | 29 | 29 |
| 319. | JOHN BUZZA | MANITOBA KARTING ASSOCIATION | CANADA | MB | 29 | 29 |
| 320. | STEVEN MACVOY | GOODWOOD KARTWAYS | CANADA | ON | 29 | 29 |
| 321. | JF LAFONTAINE | GOODWOOD KARTWAYS | CANADA | ON | 29 | 29 |
| 322. | MIKE ROGERS | MOSPORT KARTWAYS | CANADA | ON | 29 | 29 |
| 323. | SHELTON WRIGHT | TWIN FOUNTAIN RACEWAY | EAST | TN | 29 | 29 |
| 324. | TJ NORMAN | RACING THE ROCKIES | WEST | CO | 29 | 7.2 |
| 325. | AUSTIN HUNTER | GULF COAST KARTERS | WEST | TX | 29 | 29 |
| 326. | ERICA WEBB | UTAH KART CHAMPIONSHIP | WEST | UT | 29 | 9.7 |
| 327. | JERRETT CANGIE | PGP MOTORSPORTS PARK | WEST | WA | 29 | 29 |
| 328. | MAX ROY | CALGARY KART RACING CLUB | CANADA | AB | 28 | 14 |
| 329. | ANDREW PAJOT | MOSPORT KARTWAYS | CANADA | ON | 28 | 14 |
| 330. | TY CAMPBELL | SASKATOON KART RACERS | CANADA | QC | 28 | 9.3 |
| 331. | TERRY KLEMM | LITTLE STOCKTON 99 KART TRACK | WEST | CA | 28 | 9.3 |
| 332. | JIM KEESLING | RACING THE ROCKIES | WEST | CO | 28 | 9.3 |
| 333. | TRAVIS HENSON | PGP MOTORSPORTS PARK | WEST | WA | 28 | 14 |
| 334. | NOEL DOWLER | CALGARY KART RACING CLUB | CANADA | AB | 27 | 27 |
| 335. | STEPANOVA NEKEEL | WEST COAST KART CLUB | CANADA | BC | 27 | 27 |
| 336. | STEPHEN BACHALO | MANITOBA KARTING ASSOCIATION | CANADA | MB | 27 | 27 |
| 337. | DAVE ANDERSON | MOSPORT KARTWAYS | CANADA | ON | 27 | 27 |
| 338. | KYLE EDGAR | MOSPORT KARTWAYS | CANADA | ON | 27 | 27 |
| 339. | MIKE VALENTE | NATIONAL CAPITAL KART CLUB | CANADA | ON | 27 | 27 |
| 340. | DAN NEWELL | TWIN FOUNTAIN RACEWAY | EAST | TN | 27 | 27 |
| 341. | KYLE PROKUP | CONCEPT HAULERS MOTOR SPEEDWAY | MID WEST | IL | 27 | 27 |
| 342. | KEVIN ZIELEZINKSI | CONCEPT HAULERS MOTOR SPEEDWAY | MID WEST | IL | 27 | 27 |
| 343. | RON SENSEL | ST. LOUIS KARTING ASSOCIATION | MID WEST | MO | 27 | 13.5 |
| 344. | TYLER BENNETT | UTAH KART CHAMPIONSHIP | WEST | UT | 27 | 27 |
| 345. | KEVIN JANDERS | PGP MOTORSPORTS PARK | WEST | WA | 27 | 27 |
| 346. | ALAN HAGGERTY | CALGARY KART RACING CLUB | CANADA | AB | 26 | 26 |
| 347. | JARRETT LEACH | EASTCOAST KARTING | CANADA | NB | 26 | 8.7 |
| 348. | JEANNE ROBERTS | OHIO VALLEY KARTING ASSOCIATION | EAST | KY | 26 | 5.2 |
| 349. | KERIN BANFIELD | OHIO VALLEY KARTING ASSOCIATION | EAST | KY | 26 | 6.5 |
| 350. | FREDDIE OGBURN | CAROLINA MOTORSPORTS PARK | EAST | SC | 26 | 6.5 |
| 351. | DAVE CYPERT | TULSA KART CLUB | MID WEST | OK | 26 | 8.7 |
| 352. | ROBERT WAUTIER | ROAD AMERICA KARTING CLUB | MIDWEST | WI | 26 | 26 |
| 353. | MICHAEL HOFFMAN | DALLAS KARTING COMPLEX | WEST | TX | 26 | 13 |
| 354. | BRETT MITCHELL | GULF COAST KARTERS | WEST | TX | 26 | 26 |
| 355. | SHANNON WARD | GULF COAST KARTERS | WEST | TX | 26 | 13 |
| 356. | JAY DUNLAP | UTAH KART CHAMPIONSHIP | WEST | UT | 26 | 8.7 |
| 357. | CRAIG FOURIE | WEST COAST KART CLUB | CANADA | BC | 25 | 12.5 |
| 358. | TRAVIS MACDONALD | MANITOBA KARTING ASSOCIATION | CANADA | MB | 25 | 25 |
| 359. | ALESSANDRO DE LUCA | GOODWOOD KARTWAYS | CANADA | ON | 25 | 12.5 |
| 360. | MARC STEHLE | GOODWOOD KARTWAYS | CANADA | ON | 25 | 25 |
| 361. | MARCO DILEO | GOODWOOD KARTWAYS | CANADA | ON | 25 | 25 |
| 362. | KYLE HERDER | GOODWOOD KARTWAYS | CANADA | ON | 25 | 25 |
| 363. | LEIGH CRAIG | LOMBARDY KARTING ASSOCIATION | CANADA | ON | 25 | 12.5 |
| 364. | ROB BROWN | MOSPORT KARTWAYS | CANADA | ON | 25 | 25 |
| 365. | SAL DITTA | MOSPORT KARTWAYS | CANADA | ON | 25 | 25 |
| 366. | RON HENRIE | LE CIRCUIT QUYON | CANADA | QC | 25 | 25 |
| 367. | RANDY LANDES | OHIO VALLEY KARTING ASSOCIATION | EAST | KY | 25 | 8.3 |
| 368. | CHUCK GAFRARAR | CAROLINA MOTORSPORTS PARK | EAST | SC | 25 | 25 |
| 369. | BILL MCDOWELL | TWIN FOUNTAIN RACEWAY | EAST | TN | 25 | 25 |
| 370. | SHELTON WRIGHT | TWIN FOUNTAIN RACEWAY | EAST | TN | 25 | 25 |
| 371. | TURNER BEISER | TWIN FOUNTAIN RACEWAY | EAST | TN | 25 | 25 |
| 372. | DYLAN NORTH | CONCEPT HAULERS MOTOR SPEEDWAY | MID WEST | IL | 25 | 25 |
| 373. | PAUL DYKSTRA | MIDSTATE KART CLUB | MID WEST | IL | 25 | 12.5 |
| 374. | DANIEL BRUCATO | ST. LOUIS KARTING ASSOCIATION | MID WEST | MO | 25 | 12.5 |
| 375. | GRAYSON BROWN | ATWATER KART CLUB | WEST | CA | 25 | 25 |
| 376. | RYAN PERRY | CENTRAL CALIFORNIA KART RACING ASSOCIATION | WEST | CA | 25 | 12.5 |
| 377. | JENSEN KRAGH | CENTRAL CALIFORNIA KART RACING ASSOCIATION | WEST | CA | 25 | 12.5 |
| 378. | KENNY MANCHESTER | KINSMEN KART CLUB | WEST | CA | 25 | 25 |
| 379. | JAY KLEINHEINZ | GULF COAST KARTERS | WEST | TX | 25 | 12.5 |
| 380. | CHUCK CORNWELL | NORTH TEXAS KARTERS | WEST | TX | 25 | 6.2 |
| 381. | ZAK BOTHEL | PGP MOTORSPORTS PARK | WEST | WA | 25 | 25 |
| 382. | BRYAN WILLIAMSON | PGP MOTORSPORTS PARK | WEST | WA | 25 | 25 |
| 383. | DAVE CAMERON | CALGARY KART RACING CLUB | CANADA | AB | 24 | 12 |
| 384. | CHRIS PATTERSON | CALGARY KART RACING CLUB | CANADA | AB | 24 | 24 |
| 385. | JOHN VALERIO | GOODWOOD KARTWAYS | CANADA | ON | 24 | 12 |
| 386. | FRANK SHAW | GOODWOOD KARTWAYS | CANADA | ON | 24 | 12 |
| 387. | MILES SMITH | GOODWOOD KARTWAYS | CANADA | ON | 24 | 12 |
| 388. | GREGORY MATUSZAK | GOODWOOD KARTWAYS | CANADA | ON | 24 | 12 |
| 389. | STEPHEN HARDY | MOSPORT KARTWAYS | CANADA | ON | 24 | 12 |
| 390. | ALEX MURPHY | MOSPORT KARTWAYS | CANADA | ON | 24 | 12 |
| 391. | KATIE SMILOVSKY | MOSPORT KARTWAYS | CANADA | ON | 24 | 12 |
| 392. | PETER MILEWSKI | MOSPORT KARTWAYS | CANADA | ON | 24 | 12 |
| 393. | ZACHARY MILLMAN | MOSPORT KARTWAYS | CANADA | ON | 24 | 12 |
| 394. | MARTIN RATCHIS | MOSPORT KARTWAYS | CANADA | ON | 24 | 12 |
| 395. | CAYCE FOSTER | MOSPORT KARTWAYS | CANADA | ON | 24 | 12 |
| 396. | RON HENRIE | NATIONAL CAPITAL KART CLUB | CANADA | ON | 24 | 24 |
| 397. | ANTONIO FALCONE | NATIONAL CAPITAL KART CLUB | CANADA | ON | 24 | 12 |
| 398. | ROBERT MICROYS R | NATIONAL CAPITAL KART CLUB | CANADA | ON | 24 | 8 |
| 399. | PETER DUNN | LE CIRCUIT QUYON | CANADA | QC | 24 | 12 |
| 400. | CARL LEGASPI | GOPRO MOTORPLEX | EAST | NC | 24 | 12 |
| 401. | JOHN WEHRHEIM | GOPRO MOTORPLEX | EAST | NC | 24 | 12 |
| 402. | JASON HAITIANS | TWIN FOUNTAIN RACEWAY | EAST | TN | 24 | 12 |
| 403. | ROB FAULKNER | TWIN FOUNTAIN RACEWAY | EAST | TN | 24 | 12 |
| 404. | BOB KAMINSKI | CONCEPT HAULERS MOTOR SPEEDWAY | MID WEST | IL | 24 | 12 |
| 405. | LOREN KISLING | MIDSTATE KART CLUB | MID WEST | IL | 24 | 12 |
| 406. | ARIANNA NELSON | PHOENIX KART RACING ASSOCIATION | WEST | AZ | 24 | 12 |
| 407. | ALEX YATES | UTAH KART CHAMPIONSHIP | WEST | UT | 24 | 12 |
| 408. | COLE MANNING | MANITOBA KARTING ASSOCIATION | CANADA | MB | 23 | 23 |
| 409. | ANDREW MASSEY | GOODWOOD KARTWAYS | CANADA | ON | 23 | 11.5 |
| 410. | SEAN MCPHEE | GOODWOOD KARTWAYS | CANADA | ON | 23 | 23 |
| 411. | SIMON BELANGER | GOODWOOD KARTWAYS | CANADA | ON | 23 | 23 |
| 412. | DYLAN GRANSJEAN | MOSPORT KARTWAYS | CANADA | ON | 23 | 11.5 |
| 413. | JEFF FORSEY | MOSPORT KARTWAYS | CANADA | ON | 23 | 23 |
| 414. | TONY SOLIMINE | NATIONAL CAPITAL KART CLUB | CANADA | ON | 23 | 11.5 |
| 415. | JODY COVINGTON | TWIN FOUNTAIN RACEWAY | EAST | TN | 23 | 23 |
| 416. | STEVEN EVERITT | MIDSTATE KART CLUB | MID WEST | IL | 23 | 11.5 |
| 417. | STEVE ALLISON | TULSA KART CLUB | MID WEST | OK | 23 | 7.7 |
| 418. | DAVIS LAUGHLIN | NORTHLAND REGION KARTING ASSOCIATION | MIDWEST | MN | 23 | 23 |
| 419. | RYAN RUTH | PHOENIX KART RACING ASSOCIATION | WEST | AZ | 23 | 23 |
| 420. | HARRISON MILLS | KINSMEN KART CLUB | WEST | CA | 23 | 23 |
| 421. | VINNY CERVELLI | KINSMEN KART CLUB | WEST | CA | 23 | 23 |
| 422. | CASEY BURKHAM | DALLAS KARTING COMPLEX | WEST | TX | 23 | 23 |
| 423. | SCOTT SAWYER | GOPRO MOTORPLEX | EAST | NC | 22 | 11 |
| 424. | BRUCE JONES | CAROLINA MOTORSPORTS PARK | EAST | SC | 22 | 5.5 |
| 425. | MICHAEL WILLIAMS | TWIN FOUNTAIN RACEWAY | EAST | TN | 22 | 11 |
| 426. | JON BORLEE | ROAD AMERICA KARTING CLUB | MIDWEST | WI | 22 | 22 |
| 427. | RICHARD HARPER | KINSMEN KART CLUB | WEST | CA | 22 | 11 |
| 428. | EDDY WYATT | RACING THE ROCKIES | WEST | CO | 22 | 11 |
| 429. | MIGUEL MIER | NORTH TEXAS KARTERS | WEST | TX | 22 | 5.5 |
| 430. | MARK HILLIER | CALGARY KART RACING CLUB | CANADA | AB | 21 | 21 |
| 431. | RYAN MAILHIOT | WEST COAST KART CLUB | CANADA | BC | 21 | 21 |
| 432. | GARRETT GULENCHYN | MANITOBA KARTING ASSOCIATION | CANADA | MB | 21 | 21 |
| 433. | QUINN DEWSBURRY | GOODWOOD KARTWAYS | CANADA | ON | 21 | 21 |
| 434. | MELANIE LASALLE | LOMBARDY KARTING ASSOCIATION | CANADA | ON | 21 | 10.5 |
| 435. | TONY GRAMS | CAROLINA MOTORSPORTS PARK | EAST | SC | 21 | 21 |
| 436. | MICHAEL KWASNIK | CONCEPT HAULERS MOTOR SPEEDWAY | MID WEST | IL | 21 | 21 |
| 437. | BRIAN BERNLOEHR | NORTHLAND REGION KARTING ASSOCIATION | MIDWEST | MN | 21 | 21 |
| 438. | CHRIS BUDAL | KINSMEN KART CLUB | WEST | CA | 21 | 21 |
| 439. | STEVE KRAMER | DALLAS KARTING COMPLEX | WEST | TX | 21 | 21 |
| 440. | BLAIR HOSIE | GULF COAST KARTERS | WEST | TX | 21 | 21 |
| 441. | SAM JONES | NORTH TEXAS KARTERS | WEST | TX | 21 | 10.5 |
| 442. | BRITTNEY CUSACK | PGP MOTORSPORTS PARK | WEST | WA | 21 | 21 |
| 443. | AJ FUGITT | PGP MOTORSPORTS PARK | WEST | WA | 21 | 21 |
| 444. | CAMERN KULP | ST. LOUIS KARTING ASSOCIATION | MID WEST | MO | 20 | 20 |
| 445. | BRANDON HEFLEY | TULSA KART CLUB | MID WEST | OK | 20 | 6.7 |
| 446. | PAUL WAUTIER | ROAD AMERICA KARTING CLUB | MIDWEST | WI | 20 | 20 |
| 447. | CHARLIE CROSBY | PHOENIX KART RACING ASSOCIATION | WEST | AZ | 20 | 20 |
| 448. | JOHN SALVESBERG | PHOENIX KART RACING ASSOCIATION | WEST | AZ | 20 | 10 |
| 449. | KEVIN STRAW | LITTLE STOCKTON 99 KART TRACK | WEST | CA | 20 | 20 |
| 450. | RICHARD FINE | UTAH KART CHAMPIONSHIP | WEST | UT | 20 | 20 |
| 451. | PETER UMINO | PGP MOTORSPORTS PARK | WEST | WA | 20 | 10 |
| 452. | GREG BLONSKI | MANITOBA KARTING ASSOCIATION | CANADA | MB | 19 | 19 |
| 453. | ALEX DI FRANGIA | GOODWOOD KARTWAYS | CANADA | ON | 19 | 19 |
| 454. | TODD RICARD | MOSPORT KARTWAYS | CANADA | ON | 19 | 19 |
| 455. | GUY ROULEAU | LE CIRCUIT QUYON | CANADA | QC | 19 | 19 |
| 456. | JEFF PFEIFER | SASKATOON KART RACERS | CANADA | QC | 19 | 6.3 |
| 457. | JERRY TURNER | CAROLINA MOTORSPORTS PARK | EAST | SC | 19 | 9.5 |
| 458. | COREY JOE WEST | CONCEPT HAULERS MOTOR SPEEDWAY | MID WEST | IL | 19 | 19 |
| 459. | NICK TODTENHAUPT | MIDSTATE KART CLUB | MID WEST | IL | 19 | 19 |
| 460. | RICH CORDOVA | PHOENIX KART RACING ASSOCIATION | WEST | AZ | 19 | 19 |
| 461. | GRAYSON BROWNE | CENTRAL CALIFORNIA KART RACING ASSOCIATION | WEST | CA | 19 | 19 |
| 462. | CHRIS MAYS | KINSMEN KART CLUB | WEST | CA | 19 | 19 |
| 463. | EVAN ROSHAK | RACING THE ROCKIES | WEST | CO | 19 | 19 |
| 464. | PAUL JONES | GULF COAST KARTERS | WEST | TX | 19 | 19 |
| 465. | JEFF JANDERS | PGP MOTORSPORTS PARK | WEST | WA | 19 | 19 |
| 466. | DAVE DUNCAN | WEST COAST KART CLUB | CANADA | BC | 18 | 9 |
| 467. | PAOLO SOLAROLI | GOODWOOD KARTWAYS | CANADA | ON | 18 | 9 |
| 468. | JAMESON CRUM | ST. LOUIS KARTING ASSOCIATION | MID WEST | MO | 18 | 18 |
| 469. | SCOTT SIEGEL | ROAD AMERICA KARTING CLUB | MIDWEST | WI | 18 | 18 |
| 470. | JEFF JORGENSEN | KINSMEN KART CLUB | WEST | CA | 18 | 6 |
| 471. | GEORGE WALLACE | CALGARY KART RACING CLUB | CANADA | AB | 17 | 17 |
| 472. | GLEN MILLARD | WEST COAST KART CLUB | CANADA | BC | 17 | 17 |
| 473. | BRYCE CHOQUER | WEST COAST KART CLUB | CANADA | BC | 17 | 17 |
| 474. | TERRY BAMFORD | MANITOBA KARTING ASSOCIATION | CANADA | MB | 17 | 17 |
| 475. | GERALD CASELEY | EASTCOAST KARTING | CANADA | NB | 17 | 17 |
| 476. | BRUNO SORGIOVANNI | GOODWOOD KARTWAYS | CANADA | ON | 17 | 8.5 |
| 477. | MIKE OAKLEY | LOMBARDY KARTING ASSOCIATION | CANADA | ON | 17 | 8.5 |
| 478. | KYLE AULENBACK | MOSPORT KARTWAYS | CANADA | ON | 17 | 17 |
| 479. | CHRIS PROIETTO | MOSPORT KARTWAYS | CANADA | ON | 17 | 17 |
| 480. | ANTHONY TOLFA | MOSPORT KARTWAYS | CANADA | ON | 17 | 17 |
| 481. | BRANDON PARKER | NATIONAL CAPITAL KART CLUB | CANADA | ON | 17 | 17 |
| 482. | TURNER BEISER | TWIN FOUNTAIN RACEWAY | EAST | TN | 17 | 17 |
| 483. | JASON CARLOCK | TWIN FOUNTAIN RACEWAY | EAST | TN | 17 | 17 |
| 484. | DAVID BROCK | TWIN FOUNTAIN RACEWAY | EAST | TN | 17 | 17 |
| 485. | DUSTIN PRESTON | TWIN FOUNTAIN RACEWAY | EAST | TN | 17 | 17 |
| 486. | ALEX CONGER | CONCEPT HAULERS MOTOR SPEEDWAY | MID WEST | IL | 17 | 17 |
| 487. | KRISTOPHER ROUSSE | NOLA MOTORSPORTS PARK | MID WEST | LA | 17 | 17 |
| 488. | BRYON QUATTROCCHI | PHOENIX KART RACING ASSOCIATION | WEST | AZ | 17 | 17 |
| 489. | BRIAN ODELLO | PHOENIX KART RACING ASSOCIATION | WEST | AZ | 17 | 17 |
| 490. | ERICA ODELLO | PHOENIX KART RACING ASSOCIATION | WEST | AZ | 17 | 17 |
| 491. | GERALDO RAMOS | ATWATER KART CLUB | WEST | CA | 17 | 17 |
| 492. | NICK HIGGS | PGP MOTORSPORTS PARK | WEST | WA | 17 | 17 |
| 493. | STEVE CLARK | LOMBARDY KARTING ASSOCIATION | CANADA | ON | 16 | 8 |
| 494. | BEAU RAMEY | 23 TRACK STOP | MID WEST | OH | 16 | 8 |
| 495. | BILL HOGAN | ROAD AMERICA KARTING CLUB | MIDWEST | WI | 16 | 16 |
| 496. | SCOTT ANDERSON | CENTRAL CALIFORNIA KART RACING ASSOCIATION | WEST | CA | 16 | 16 |
| 497. | CAMERON TERPSTRA | LITTLE STOCKTON 99 KART TRACK | WEST | CA | 16 | 16 |
| 498. | TONY ILLING | CALGARY KART RACING CLUB | CANADA | AB | 15 | 15 |
| 499. | BRUNO KOVACIC | WEST COAST KART CLUB | CANADA | BC | 15 | 15 |
| 500. | DEREK LENZ | WEST COAST KART CLUB | CANADA | BC | 15 | 15 |
| 501. | RICHARD PAETKAU | MANITOBA KARTING ASSOCIATION | CANADA | MB | 15 | 15 |
| 502. | ROBERT CONRAD | EASTCOAST KARTING | CANADA | NB | 15 | 15 |
| 503. | STEPHEN GOEBEL | GOODWOOD KARTWAYS | CANADA | ON | 15 | 15 |
| 504. | ANTHONY CASTRO | GOODWOOD KARTWAYS | CANADA | ON | 15 | 15 |
| 505. | ZACH BOAM | MOSPORT KARTWAYS | CANADA | ON | 15 | 15 |
| 506. | SHANE TREMBLAY | NATIONAL CAPITAL KART CLUB | CANADA | ON | 15 | 15 |
| 507. | TERRY MCGONIGAL | LE CIRCUIT QUYON | CANADA | QC | 15 | 15 |
| 508. | GUY ROULEAU | LE CIRCUIT QUYON | CANADA | QC | 15 | 15 |
| 509. | BLAKE OWENBY | TWIN FOUNTAIN RACEWAY | EAST | TN | 15 | 15 |
| 510. | MAC KWASNIK | CONCEPT HAULERS MOTOR SPEEDWAY | MID WEST | IL | 15 | 15 |
| 511. | RYAN BETTENHAUSEN | MIDSTATE KART CLUB | MID WEST | IL | 15 | 15 |
| 512. | KRISTIN LAUGHLIN | NORTHLAND REGION KARTING ASSOCIATION | MIDWEST | MN | 15 | 15 |
| 513. | RICK HAGGAR | NORTHLAND REGION KARTING ASSOCIATION | MIDWEST | MN | 15 | 15 |
| 514. | TYLER ROWAN | CENTRAL CALIFORNIA KART RACING ASSOCIATION | WEST | CA | 15 | 7.5 |
| 515. | CHRIS WELLS | DALLAS KARTING COMPLEX | WEST | TX | 15 | 15 |
| 516. | MICHAEL YU | DALLAS KARTING COMPLEX | WEST | TX | 15 | 15 |
| 517. | GARY REIF | UTAH KART CHAMPIONSHIP | WEST | UT | 15 | 7.5 |
| 518. | PERRY NEEDHAM | UTAH KART CHAMPIONSHIP | WEST | UT | 15 | 15 |
| 519. | JEFF SILBAUGH | PGP MOTORSPORTS PARK | WEST | WA | 15 | 15 |
| 520. | CHRIS HURST | PGP MOTORSPORTS PARK | WEST | WA | 15 | 15 |
| 521. | MATTHEW OSGOOD | ROAD AMERICA KARTING CLUB | MIDWEST | WI | 14 | 14 |
| 522. | GRANT ZIMMERMAN | ROAD AMERICA KARTING CLUB | MIDWEST | WI | 14 | 14 |
| 523. | KEVIN LONGENECKER | PHOENIX KART RACING ASSOCIATION | WEST | AZ | 14 | 14 |
| 524. | BAILEY FOSTER | ATWATER KART CLUB | WEST | CA | 14 | 14 |
| 525. | KEVIN TERPSTRA | LITTLE STOCKTON 99 KART TRACK | WEST | CA | 14 | 14 |
| 526. | RICKY ARNOLD | PGP MOTORSPORTS PARK | WEST | WA | 14 | 14 |
| 527. | TROY CONRAD | PGP MOTORSPORTS PARK | WEST | WA | 14 | 14 |
| 528. | SHANE MCKINNON | CALGARY KART RACING CLUB | CANADA | AB | 13 | 13 |
| 529. | TOM HOOPER | WEST COAST KART CLUB | CANADA | BC | 13 | 13 |
| 530. | CHRIS EAGLES | WEST COAST KART CLUB | CANADA | BC | 13 | 13 |
| 531. | DAN HOHM | MANITOBA KARTING ASSOCIATION | CANADA | MB | 13 | 13 |
| 532. | SUE TAYLOR | GOODWOOD KARTWAYS | CANADA | ON | 13 | 13 |
| 533. | JOHN CARIATI | GOODWOOD KARTWAYS | CANADA | ON | 13 | 13 |
| 534. | CHRIS CRAIG | LOMBARDY KARTING ASSOCIATION | CANADA | ON | 13 | 6.5 |
| 535. | SUE TAYLOR | MOSPORT KARTWAYS | CANADA | ON | 13 | 13 |
| 536. | RYAN MOHAN | MOSPORT KARTWAYS | CANADA | ON | 13 | 13 |
| 537. | BRIAN SAUNDERS | NATIONAL CAPITAL KART CLUB | CANADA | ON | 13 | 13 |
| 538. | KEVIN HAYES | LE CIRCUIT QUYON | CANADA | QC | 13 | 13 |
| 539. | RANDALL WILCOX | TWIN FOUNTAIN RACEWAY | EAST | TN | 13 | 13 |
| 540. | JOHN BROCK | TWIN FOUNTAIN RACEWAY | EAST | TN | 13 | 13 |
| 541. | MORGAN HARBIN | TWIN FOUNTAIN RACEWAY | EAST | TN | 13 | 13 |
| 542. | CHARLES ASSELL | CONCEPT HAULERS MOTOR SPEEDWAY | MID WEST | IL | 13 | 13 |
| 543. | JOHN MONTES | KINSMEN KART CLUB | WEST | CA | 13 | 13 |
| 544. | ZAC DIETER | RACING THE ROCKIES | WEST | CO | 13 | 13 |
| 545. | CHRISTINA WELLS | DALLAS KARTING COMPLEX | WEST | TX | 13 | 13 |
| 546. | RICHARD MORTENSEN | GULF COAST KARTERS | WEST | TX | 13 | 13 |
| 547. | TRAVIS SHORT | GULF COAST KARTERS | WEST | TX | 13 | 13 |
| 548. | MURRAY GARDNER | UTAH KART CHAMPIONSHIP | WEST | UT | 13 | 13 |
| 549. | RANDY MITCHELL | UTAH KART CHAMPIONSHIP | WEST | UT | 13 | 13 |
| 550. | COLE ANDREWS | PGP MOTORSPORTS PARK | WEST | WA | 13 | 13 |
| 551. | VINCENT PARKINSON | CALGARY KART RACING CLUB | CANADA | AB | 12 | 12 |
| 552. | FABIO DEARCANGELIS | WEST COAST KART CLUB | CANADA | BC | 12 | 12 |
| 553. | JOHN KINE | WEST COAST KART CLUB | CANADA | BC | 12 | 12 |
| 554. | VITALI TCHIKICHEV | WEST COAST KART CLUB | CANADA | BC | 12 | 12 |
| 555. | ROSARIO VERNERANE | WEST COAST KART CLUB | CANADA | BC | 12 | 12 |
| 556. | HOWARD KETTNER | WEST COAST KART CLUB | CANADA | BC | 12 | 12 |
| 557. | KAT DAVY-TRAYNOR | WEST COAST KART CLUB | CANADA | BC | 12 | 12 |
| 558. | DAN BIESENTHAL | WEST COAST KART CLUB | CANADA | BC | 12 | 12 |
| 559. | COLIN CHILIBECK | WEST COAST KART CLUB | CANADA | BC | 12 | 12 |
| 560. | STEPHEN BROOKS | WEST COAST KART CLUB | CANADA | BC | 12 | 12 |
| 561. | JEFF BACHALO | MANITOBA KARTING ASSOCIATION | CANADA | MB | 12 | 12 |
| 562. | ERIC FERGUSON | GOODWOOD KARTWAYS | CANADA | ON | 12 | 12 |
| 563. | ADAM MAYES | GOODWOOD KARTWAYS | CANADA | ON | 12 | 12 |
| 564. | ROBERT HOLOWCZENKO | GOODWOOD KARTWAYS | CANADA | ON | 12 | 12 |
| 565. | ALEX WRAY | GOODWOOD KARTWAYS | CANADA | ON | 12 | 12 |
| 566. | SYLVAIN COLOUMBE | GOODWOOD KARTWAYS | CANADA | ON | 12 | 12 |
| 567. | JAMES DUNN | GOODWOOD KARTWAYS | CANADA | ON | 12 | 12 |
| 568. | JAQUES LAROSE | GOODWOOD KARTWAYS | CANADA | ON | 12 | 12 |
| 569. | RAUL MERCIER | GOODWOOD KARTWAYS | CANADA | ON | 12 | 12 |
| 570. | MICHAEL FORGET | GOODWOOD KARTWAYS | CANADA | ON | 12 | 12 |
| 571. | SCOTT JEFFRIES | GOODWOOD KARTWAYS | CANADA | ON | 12 | 12 |
| 572. | GERARD DANIEL | GOODWOOD KARTWAYS | CANADA | ON | 12 | 12 |
| 573. | KENNETH O'KEEFE | GOODWOOD KARTWAYS | CANADA | ON | 12 | 12 |
| 574. | MARCO BERETTA | GOODWOOD KARTWAYS | CANADA | ON | 12 | 12 |
| 575. | REILLY JACKSON | GOODWOOD KARTWAYS | CANADA | ON | 12 | 12 |
| 576. | STEVE MACVOY | GOODWOOD KARTWAYS | CANADA | ON | 12 | 12 |
| 577. | MATTHEW DEABREU | GOODWOOD KARTWAYS | CANADA | ON | 12 | 12 |
| 578. | KEVIN MAY | GOODWOOD KARTWAYS | CANADA | ON | 12 | 12 |
| 579. | DARREN KEARNON | GOODWOOD KARTWAYS | CANADA | ON | 12 | 12 |
| 580. | BRANDON HAWKIN | GOODWOOD KARTWAYS | CANADA | ON | 12 | 12 |
| 581. | ROSS BEATON | GOODWOOD KARTWAYS | CANADA | ON | 12 | 12 |
| 582. | BRAD BADHAM | GOODWOOD KARTWAYS | CANADA | ON | 12 | 12 |
| 583. | TYLER BOUILLON | GOODWOOD KARTWAYS | CANADA | ON | 12 | 12 |
| 584. | VINCE IOZZO | GOODWOOD KARTWAYS | CANADA | ON | 12 | 12 |
| 585. | CHARLOTTE LALONDE | GOODWOOD KARTWAYS | CANADA | ON | 12 | 12 |
| 586. | MICHAEL FORGET | GOODWOOD KARTWAYS | CANADA | ON | 12 | 12 |
| 587. | TOM CADIEUX | GOODWOOD KARTWAYS | CANADA | ON | 12 | 12 |
| 588. | ALEX COUTURIER | GOODWOOD KARTWAYS | CANADA | ON | 12 | 12 |
| 589. | NICHOLAS MARTIN | GOODWOOD KARTWAYS | CANADA | ON | 12 | 12 |
| 590. | PEAREC HERDER | GOODWOOD KARTWAYS | CANADA | ON | 12 | 12 |
| 591. | BRENT SHAW | MOSPORT KARTWAYS | CANADA | ON | 12 | 12 |
| 592. | PETER CAMPBELL | MOSPORT KARTWAYS | CANADA | ON | 12 | 12 |
| 593. | TYSON VEGTER | MOSPORT KARTWAYS | CANADA | ON | 12 | 12 |
| 594. | ALESSANDRO DE LUCA | MOSPORT KARTWAYS | CANADA | ON | 12 | 12 |
| 595. | RUDY AGUIAR | MOSPORT KARTWAYS | CANADA | ON | 12 | 12 |
| 596. | TIM BLATT | MOSPORT KARTWAYS | CANADA | ON | 12 | 12 |
| 597. | COREY WALSH | MOSPORT KARTWAYS | CANADA | ON | 12 | 12 |
| 598. | RENO ODDI | MOSPORT KARTWAYS | CANADA | ON | 12 | 12 |
| 599. | DINO KURPEIOVIC | MOSPORT KARTWAYS | CANADA | ON | 12 | 12 |
| 600. | JUSTINE TREADWELL | MOSPORT KARTWAYS | CANADA | ON | 12 | 12 |
| 601. | KYLE ATTARD | MOSPORT KARTWAYS | CANADA | ON | 12 | 12 |
| 602. | OWEN BROOKS | MOSPORT KARTWAYS | CANADA | ON | 12 | 12 |
| 603. | JEFF CONTE | MOSPORT KARTWAYS | CANADA | ON | 12 | 12 |
| 604. | MICHAEL DE LA PLANTE | MOSPORT KARTWAYS | CANADA | ON | 12 | 12 |
| 605. | CHAD CAMPBELL | MOSPORT KARTWAYS | CANADA | ON | 12 | 12 |
| 606. | ANTHONY CASTRO | MOSPORT KARTWAYS | CANADA | ON | 12 | 12 |
| 607. | MILES SMITH | MOSPORT KARTWAYS | CANADA | ON | 12 | 12 |
| 608. | GESSICA RAPONI | MOSPORT KARTWAYS | CANADA | ON | 12 | 12 |
| 609. | MARCELLO NALLI | MOSPORT KARTWAYS | CANADA | ON | 12 | 12 |
| 610. | HUNTER GIBSON | MOSPORT KARTWAYS | CANADA | ON | 12 | 12 |
| 611. | STEVEN CHAN | MOSPORT KARTWAYS | CANADA | ON | 12 | 12 |
| 612. | KYLE LITHERLAND | MOSPORT KARTWAYS | CANADA | ON | 12 | 12 |
| 613. | PAYTON TRAICHEFF | MOSPORT KARTWAYS | CANADA | ON | 12 | 12 |
| 614. | JIM STROWD | GOPRO MOTORPLEX | EAST | NC | 12 | 12 |
| 615. | JOHNNY ELLISON | CAROLINA MOTORSPORTS PARK | EAST | SC | 12 | 12 |
| 616. | KEN FRANCE | CAROLINA MOTORSPORTS PARK | EAST | SC | 12 | 12 |
| 617. | JON DAMRATOSKI | TWIN FOUNTAIN RACEWAY | EAST | TN | 12 | 12 |
| 618. | JOHN BROCK | TWIN FOUNTAIN RACEWAY | EAST | TN | 12 | 12 |
| 619. | ROB FAULKNER | TWIN FOUNTAIN RACEWAY | EAST | TN | 12 | 12 |
| 620. | LOGAN SMITH | CONCEPT HAULERS MOTOR SPEEDWAY | MID WEST | IL | 12 | 12 |
| 621. | SETH GORDON | MIDSTATE KART CLUB | MID WEST | IL | 12 | 12 |
| 622. | THOMAS CYPERT | TULSA KART CLUB | MID WEST | OK | 12 | 6 |
| 623. | JIM TRANBY | NORTHLAND REGION KARTING ASSOCIATION | MIDWEST | MN | 12 | 12 |
| 624. | STEVE OSGOOD | ROAD AMERICA KARTING CLUB | MIDWEST | WI | 12 | 12 |
| 625. | LOGAN CHRISTEL | ROAD AMERICA KARTING CLUB | MIDWEST | WI | 12 | 12 |
| 626. | ROBERT EAMER | KINSMEN KART CLUB | WEST | CA | 12 | 4 |
| 627. | CHEYENNE FANTUZZO | GULF COAST KARTERS | WEST | TX | 12 | 12 |
| 628. | CARLOS GARCIA | GULF COAST KARTERS | WEST | TX | 12 | 12 |
| 629. | HAYDEN LANE | GULF COAST KARTERS | WEST | TX | 12 | 12 |
| 630. | WILL VASSER | GULF COAST KARTERS | WEST | TX | 12 | 12 |
| 631. | JOE EMMONS | NORTH TEXAS KARTERS | WEST | TX | 12 | 6 |
| 632. | DENNIS HANNAH | PGP MOTORSPORTS PARK | WEST | WA | 12 | 6 |
| 633. | GEOFF NEWMAN | PGP MOTORSPORTS PARK | WEST | WA | 12 | 12 |
| 634. | ANDREW WILSON | PGP MOTORSPORTS PARK | WEST | WA | 12 | 12 |
| 635. | PAUL ROBERTSON | PGP MOTORSPORTS PARK | WEST | WA | 12 | 12 |
| 636. | VINCENT LANEYRIE | PGP MOTORSPORTS PARK | WEST | WA | 12 | 12 |
| 637. | JOHN KWONG | CALGARY KART RACING CLUB | CANADA | AB | 11 | 11 |
| 638. | JEFF FULHAM | MANITOBA KARTING ASSOCIATION | CANADA | MB | 11 | 11 |
| 639. | TIM BLATT | GOODWOOD KARTWAYS | CANADA | ON | 11 | 11 |
| 640. | ANDREW PAJOT | GOODWOOD KARTWAYS | CANADA | ON | 11 | 11 |
| 641. | JASON ABRAM | MOSPORT KARTWAYS | CANADA | ON | 11 | 11 |
| 642. | SHANE FINDLAY | NATIONAL CAPITAL KART CLUB | CANADA | ON | 11 | 11 |
| 643. | ALEX PACHECO | NATIONAL CAPITAL KART CLUB | CANADA | ON | 11 | 11 |
| 644. | JASON MCCUMBER | SASKATOON KART RACERS | CANADA | QC | 11 | 11 |
| 645. | NOAH SCOTT | TWIN FOUNTAIN RACEWAY | EAST | TN | 11 | 11 |
| 646. | DENNY FREESTON | TWIN FOUNTAIN RACEWAY | EAST | TN | 11 | 11 |
| 647. | MICHAEL BARTLING | CONCEPT HAULERS MOTOR SPEEDWAY | MID WEST | IL | 11 | 11 |
| 648. | TYLER GRAFTON | MIDSTATE KART CLUB | MID WEST | IL | 11 | 11 |
| 649. | YATES GREG | MIDSTATE KART CLUB | MID WEST | IL | 11 | 11 |
| 650. | GREG YATES | MIDSTATE KART CLUB | MID WEST | IL | 11 | 11 |
| 651. | PAUL FODDE | MIDSTATE KART CLUB | MID WEST | IL | 11 | 11 |
| 652. | GREG DINGESS | MIDSTATE KART CLUB | MID WEST | IL | 11 | 11 |
| 653. | JOHNNY STEPHENS | NOLA MOTORSPORTS PARK | MID WEST | LA | 11 | 11 |
| 654. | TYLER GRAAF | NORTHLAND REGION KARTING ASSOCIATION | MIDWEST | MN | 11 | 11 |
| 655. | CHRIS IANNIELLO | INDIAN VALLEY KART CLUB | MIDWEST | OH | 11 | 11 |
| 656. | TROY HEINSETH | BADGER KART CLUB | MIDWEST | WI | 11 | 5.5 |
| 657. | SEAN VELANDIA | ALL STAR KARTING | WEST | CA | 11 | 11 |
| 658. | AARON HEATHMAN | ATWATER KART CLUB | WEST | CA | 11 | 11 |
| 659. | WAYNE BUNDY | ATWATER KART CLUB | WEST | CA | 11 | 11 |
| 660. | ANDREW KEMP | KINSMEN KART CLUB | WEST | CA | 11 | 11 |
| 661. | NATHAN LAVERY | KINSMEN KART CLUB | WEST | CA | 11 | 11 |
| 662. | TYLER AGAN | KINSMEN KART CLUB | WEST | CA | 11 | 11 |
| 663. | GARY FILPULA | LITTLE STOCKTON 99 KART TRACK | WEST | CA | 11 | 2.8 |
| 664. | PAUL KIDD | RACING THE ROCKIES | WEST | CO | 11 | 11 |
| 665. | SHAWN ROSS | GULF COAST KARTERS | WEST | TX | 11 | 11 |
| 666. | KEVIN RIFE | PGP MOTORSPORTS PARK | WEST | WA | 11 | 11 |
| 667. | ERIN STANBURY | PGP MOTORSPORTS PARK | WEST | WA | 11 | 11 |
| 668. | SCOTT MEYER | CALGARY KART RACING CLUB | CANADA | AB | 10 | 10 |
| 669. | ALLEN YOUNG | WEST COAST KART CLUB | CANADA | BC | 10 | 10 |
| 670. | ERNEST PAU | WEST COAST KART CLUB | CANADA | BC | 10 | 10 |
| 671. | LOUIS NEHLENBACHER | GOODWOOD KARTWAYS | CANADA | ON | 10 | 10 |
| 672. | JERRY CHAMBERLAIN | NATIONAL CAPITAL KART CLUB | CANADA | ON | 10 | 10 |
| 673. | FRANK JONES | NATIONAL CAPITAL KART CLUB | CANADA | ON | 10 | 10 |
| 674. | JEFFERY BAKER | NOLA MOTORSPORTS PARK | MID WEST | LA | 10 | 10 |
| 675. | JENNIFER DIXON | ST. LOUIS KARTING ASSOCIATION | MID WEST | MO | 10 | 10 |
| 676. | MARISSA OSGOOD | ROAD AMERICA KARTING CLUB | MIDWEST | WI | 10 | 10 |
| 677. | SCOTT ANDRESEN | ATWATER KART CLUB | WEST | CA | 10 | 10 |
| 678. | KEVIN STRAW JR | LITTLE STOCKTON 99 KART TRACK | WEST | CA | 10 | 10 |
| 679. | MICHAEL SHORT | DALLAS KARTING COMPLEX | WEST | TX | 10 | 10 |
| 680. | MIGUEL MIER | DALLAS KARTING COMPLEX | WEST | TX | 10 | 10 |
| 681. | PAUL WATTS | GULF COAST KARTERS | WEST | TX | 10 | 10 |
| 682. | MATT COLLEDGE | UTAH KART CHAMPIONSHIP | WEST | UT | 10 | 10 |
| 683. | CHRIS HURST | PGP MOTORSPORTS PARK | WEST | WA | 10 | 10 |
| 684. | JACOB JANDERS | PGP MOTORSPORTS PARK | WEST | WA | 10 | 10 |
| 685. | CATHERINE WHITE | EASTCOAST KARTING | CANADA | NB | 9 | 9 |
| 686. | GEORGE STILIADIS | GOODWOOD KARTWAYS | CANADA | ON | 9 | 9 |
| 687. | ANTONIO FALCONE | LOMBARDY KARTING ASSOCIATION | CANADA | ON | 9 | 4.5 |
| 688. | CARTER LALONDE | LOMBARDY KARTING ASSOCIATION | CANADA | ON | 9 | 9 |
| 689. | SHANE FINDLAY | NATIONAL CAPITAL KART CLUB | CANADA | ON | 9 | 9 |
| 690. | CHRIS THEUSCH | ST. LOUIS KARTING ASSOCIATION | MID WEST | MO | 9 | 9 |
| 691. | CHAD WELLS | INDIAN VALLEY KART CLUB | MIDWEST | OH | 9 | 9 |
| 692. | STEVE GRIESBACH | ROAD AMERICA KARTING CLUB | MIDWEST | WI | 9 | 9 |
| 693. | KEVIN BOLAND | PHOENIX KART RACING ASSOCIATION | WEST | AZ | 9 | 9 |
| 694. | MAURICE VELANDIA | ALL STAR KARTING | WEST | CA | 9 | 9 |
| 695. | KEN TALOVICH | LITTLE STOCKTON 99 KART TRACK | WEST | CA | 9 | 9 |
| 696. | CASE PAINE | RACING THE ROCKIES | WEST | CO | 9 | 9 |
| 697. | NORBERT LACZKO | RACING THE ROCKIES | WEST | CO | 9 | 9 |
| 698. | SEAN TEETER | DALLAS KARTING COMPLEX | WEST | TX | 9 | 9 |
| 699. | NATHAN WAINWRIGHT | NORTH TEXAS KARTERS | WEST | TX | 9 | 4.5 |
| 700. | JOHN CAIRNS | WEST COAST KART CLUB | CANADA | BC | 8 | 8 |
| 701. | HUNTER LALONDE | LOMBARDY KARTING ASSOCIATION | CANADA | ON | 8 | 4 |
| 702. | FRANKIE LALONDE | LOMBARDY KARTING ASSOCIATION | CANADA | ON | 8 | 8 |
| 703. | STEVE ROBERTS | ATLANTA MOTORSPORTS PARK | EAST | GA | 8 | 8 |
| 704. | JOSE GARCIA | ATLANTA MOTORSPORTS PARK | EAST | GA | 8 | 8 |
| 705. | CHAD WILLS | OHIO VALLEY KARTING ASSOCIATION | EAST | KY | 8 | 8 |
| 706. | AUSTIN | 23 TRACK STOP | MID WEST | OH | 8 | 8 |
| 707. | JAIME LAUGHLIN | NORTHLAND REGION KARTING ASSOCIATION | MIDWEST | MN | 8 | 8 |
| 708. | CASEY HENTHORNE | BADGER KART CLUB | MIDWEST | WI | 8 | 8 |
| 709. | JON DEMASTER | ROAD AMERICA KARTING CLUB | MIDWEST | WI | 8 | 8 |
| 710. | ALIEJA WHITE | LITTLE STOCKTON 99 KART TRACK | WEST | CA | 8 | 8 |
| 711. | MIKE OLSON | PGP MOTORSPORTS PARK | WEST | WA | 8 | 8 |
| 712. | ADRIAN DONKER | GOODWOOD KARTWAYS | CANADA | ON | 7 | 7 |
| 713. | CHRIS MOODIE | LOMBARDY KARTING ASSOCIATION | CANADA | ON | 7 | 7 |
| 714. | ANTHONY MOONEYHAM | CAROLINA MOTORSPORTS PARK | EAST | SC | 7 | 7 |
| 715. | JUSTIN WELLS | INDIAN VALLEY KART CLUB | MIDWEST | OH | 7 | 7 |
| 716. | JAY BADGLEY | BADGER KART CLUB | MIDWEST | WI | 7 | 3.5 |
| 717. | TOM DARK | ALL STAR KARTING | WEST | CA | 7 | 7 |
| 718. | FINN MALLINEN | UTAH KART CHAMPIONSHIP | WEST | UT | 7 | 7 |
| 719. | MITCHEL WEST | UTAH KART CHAMPIONSHIP | WEST | UT | 7 | 7 |
| 720. | SHARDE' BEMENT | UTAH KART CHAMPIONSHIP | WEST | UT | 7 | 7 |
| 721. | MAC MCLAUGHLIN | SPOKANE KART RACING ASSOCIATION | WEST | WA | 7 | 2.3 |
| 722. | WILL KRASSELT | SPOKANE KART RACING ASSOCIATION | WEST | WA | 7 | 3.5 |
| 723. | TIAGO SANTOS | WEST COAST KART CLUB | CANADA | BC | 6 | 6 |
| 724. | JORDAN KENNEDY | EASTCOAST KARTING | CANADA | NB | 6 | 6 |
| 725. | STEVE LALONDE | LOMBARDY KARTING ASSOCIATION | CANADA | ON | 6 | 6 |
| 726. | MATT KESSINGER | ATLANTA MOTORSPORTS PARK | EAST | GA | 6 | 6 |
| 727. | CHUCK WEST | ATLANTA MOTORSPORTS PARK | EAST | GA | 6 | 6 |
| 728. | ROCKY JOHNSON | 23 TRACK STOP | MID WEST | OH | 6 | 6 |
| 729. | CHRIS IANNIELLO | 23 TRACK STOP | MID WEST | OH | 6 | 6 |
| 730. | MIKE FAGAN | 23 TRACK STOP | MID WEST | OH | 6 | 6 |
| 731. | MIKE HEFLEY | TULSA KART CLUB | MID WEST | OK | 6 | 6 |
| 732. | NATHAN GARRETT | TULSA KART CLUB | MID WEST | OK | 6 | 6 |
| 733. | TERRY SCHOLTEN | ROAD AMERICA KARTING CLUB | MIDWEST | WI | 6 | 6 |
| 734. | KENNY MANCHESTER | LITTLE STOCKTON 99 KART TRACK | WEST | CA | 6 | 6 |
| 735. | SEAN TEETER | NORTH TEXAS KARTERS | WEST | TX | 6 | 6 |
| 736. | ALAN HAGGERTY | CALGARY KART RACING CLUB | CANADA | AB | 5 | 5 |
| 737. | RICHARD BASFORD | WEST COAST KART CLUB | CANADA | BC | 5 | 5 |
| 738. | MERVYN LEMON | EASTCOAST KARTING | CANADA | NB | 5 | 5 |
| 739. | CATHERINE WHITE | ATLANTIC MOTORSPORT KARTERS ASSOCIATION | CANADA | NS | 5 | 5 |
| 740. | MARCO BARETA | GOODWOOD KARTWAYS | CANADA | ON | 5 | 5 |
| 741. | SAMANTHA COOLEY | LOMBARDY KARTING ASSOCIATION | CANADA | ON | 5 | 5 |
| 742. | JAMIE SHEPLER | OHIO VALLEY KARTING ASSOCIATION | EAST | KY | 5 | 5 |
| 743. | DAN WILKINS | CAROLINA MOTORSPORTS PARK | EAST | SC | 5 | 5 |
| 744. | CODY CEFALU | MISSISSIPPI KARTING ASSOCIATION | MID WEST | MS | 5 | 5 |
| 745. | ELIZABETH SNOW | INDIAN VALLEY KART CLUB | MIDWEST | OH | 5 | 5 |
| 746. | JOHN EVANS | ALL STAR KARTING | WEST | CA | 5 | 5 |
| 747. | ANDREW TILSTON | WEST COAST KART CLUB | CANADA | BC | 4 | 4 |
| 748. | DALE HILTON | LOMBARDY KARTING ASSOCIATION | CANADA | ON | 4 | 4 |
| 749. | EDWARD WHITE | ATLANTA MOTORSPORTS PARK | EAST | GA | 4 | 4 |
| 750. | JUSTIN HUNT | ATLANTA MOTORSPORTS PARK | EAST | GA | 4 | 4 |
| 751. | DAN STEMPHY | OHIO VALLEY KARTING ASSOCIATION | EAST | KY | 4 | 4 |
| 752. | WILL TURNER | CAROLINA MOTORSPORTS PARK | EAST | SC | 4 | 4 |
| 753. | GRANT GREGG | 23 TRACK STOP | MID WEST | OH | 4 | 4 |
| 754. | DAVE CREECH | 23 TRACK STOP | MID WEST | OH | 4 | 4 |
| 755. | BOOMER TRAVIS | 23 TRACK STOP | MID WEST | OH | 4 | 4 |
| 756. | JASON COHICK | KINSMEN KART CLUB | WEST | CA | 4 | 4 |
| 757. | DENNIS BAUER | CALGARY KART RACING CLUB | CANADA | AB | 3 | 3 |
| 758. | BOB DOUCETTE | ATLANTIC MOTORSPORT KARTERS ASSOCIATION | CANADA | NS | 3 | 3 |
| 759. | MICHAEL CAUSEY | MISSISSIPPI KARTING ASSOCIATION | MID WEST | MS | 3 | 3 |
| 760. | KEN TALOVICH | LITTLE STOCKTON 99 KART TRACK | WEST | CA | 3 | 3 |
| 761. | PATRICK TOMPKINS | CALGARY KART RACING CLUB | CANADA | AB | 2 | 2 |
| 762. | DON MAYES | WEST COAST KART CLUB | CANADA | BC | 2 | 2 |
| 763. | JONATHAN TEDDER | SANDY HOOK SPEEDWAY | EAST | MD | 2 | 2 |
| 764. | KEN CAUSEY | MISSISSIPPI KARTING ASSOCIATION | MID WEST | MS | 2 | 2 |
| 765. | JOSHUA DAN | SANDY HOOK SPEEDWAY | EAST | MD | 1 | 1 |
Please follow and like us: