Sabré Cook Battles the Best at Second Round of US Open
Cook will look to step it up in Las Vegas and make a run at the title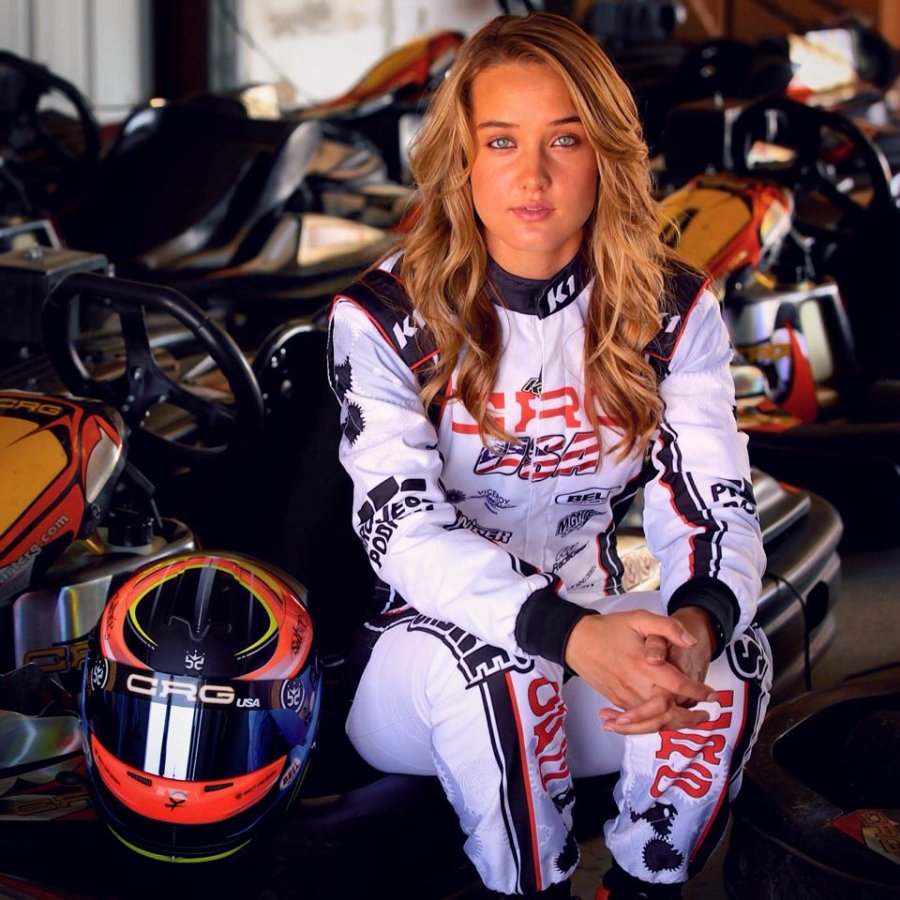 Sabré Cook (Photo: Worldwide Career Management)
With hopes high heading to the second round of the Cold Stone US Open, Elite Shifter point leader Sabré Cook would look to take advantage of track knowledge at her home away from home, the Grand Junction Motor Speedway. Growing up in the Grand Junction, Colorado area and able to sleep in her own bed on this race weekend, Cook would compete in a very competitive field of international gearbox drivers in her quest for the inaugural US Open National Championship.
With a great weekend at the opening round back in Dallas in mid-May that saw her leave with a slim margin in the point standings, the second event in the first year program would not go quite as well for the young female CRG driver. After showing speed throughout the practice, Cook would claim the third quickest time in qualifying that would see her start inside row two for the first of four heat races.
"In larger fields, consistency pays off in the heat races but when the numbers are smaller, every heat race is like a final," explained Sabré Cook. "It is important to take advantage of specific situations and gain the best results as possible. Those results turn into valuable championship points at the end of the season."
Throughout the heat races, Cook had the speed to run at the front of the field posting the second fastest time, but luck would not be on her side this weekend. After a solid second place run in heat one finishing on Fore's rear bumper, she had disappointing DNF results in heats two and four due to contact with another driver, which would be added to her fourth place finish in heat three.
Looking to turn it all around in the main event, Cook charged out of the gate into third and hung onto the leaders slowly losing a little ground as she battled teammate Joey Wimsett to the end, slipping back to fourth with four laps to go and narrowly missing the podium. Cook would relinquish the overall series point lead in Elite Shifter class with one event remaining.
Cook continued, "It wasn't the best weekend of racing I have ever had. We may have lost some points but we are definitely not out. CRG USA and myself will be working hard as the US Open finale approaches and with increased points available, anything can happen."
With the first two rounds of the US Open now complete, Cook will shift her way back to the Rotax engine platform as she begins her preparation for the Rotax MAX Challenge Grand Finals. Garnering the Rotax Challenge of the Americas title back in March, Cook will join some fellow countrymen as they compete for Team USA at the 'Olympics of Karting' in Portugal later this season.
The Cold Stone US Open finale will take place at the Rio All-Suite Hotel and Casino in Las Vegas, Nevada from October 27th to the 31st. Following that event, Cook will jet set her way to Portimao, Portugal for the 2015 Rotax MAX Challenge Grand. Stay tuned for results.
Sabré Cook would like to thank the following for their continued support: CRG USA, CRG Nations, K1, MG Tires, Viceroy Resorts, AIM Sports, SwedeTech Racing Engines, Grand Junction Motor Speedway, New Line Racing, Bell Helmets, Brett King Design, Holeshot Chain Systems, Sniper Alignment Systems, and Tillett Seats. Cook would also like to send an extra special thank you to the prestigious Colorado School of Mines where she studies Mechanical Engineering. Without the support of the school and staff, it would be hard for Sabré to do what she does.
About Sabré Cook:
Sabré Cook is a rising female motorsports star. Completing her eleventh year in karting, the 20-year old earned the Superkarts! USA S2 Semi-Pro Stock Moto championship in 2012. Growing up at the Grand Junction Motor Speedway, Cook has developed up the karting ranks and is nearing the top level. Over the course of her career, she has earned six Colorado State Championships, two TAG World Championships, a SKUSA Mountain Region title, represented USA at the Bruno Grana International Trophy event in France, and competed all across North America while maintaining a 4.1 GPA during her high school career. Sabré is a junior at the prestigious Colorado School of Mines with an impressive 4.0 GPA. Sabré enjoys basketball, golf, acting, singing, volunteering and is a member of the National Honors Society and the Future Business Leaders of America.
Visit www.sabrecook.com to learn more about this promising driver.
For more information on CRG USA, please contact them at 855.TEAM.CRG or via e-mail to Stacey@CRG-USA.com.