Race Report: Cold Stone US Open of Colorado at Grand Junction Motor Speedway
Askew, Estep, and Forè assert their dominance as new faces also arise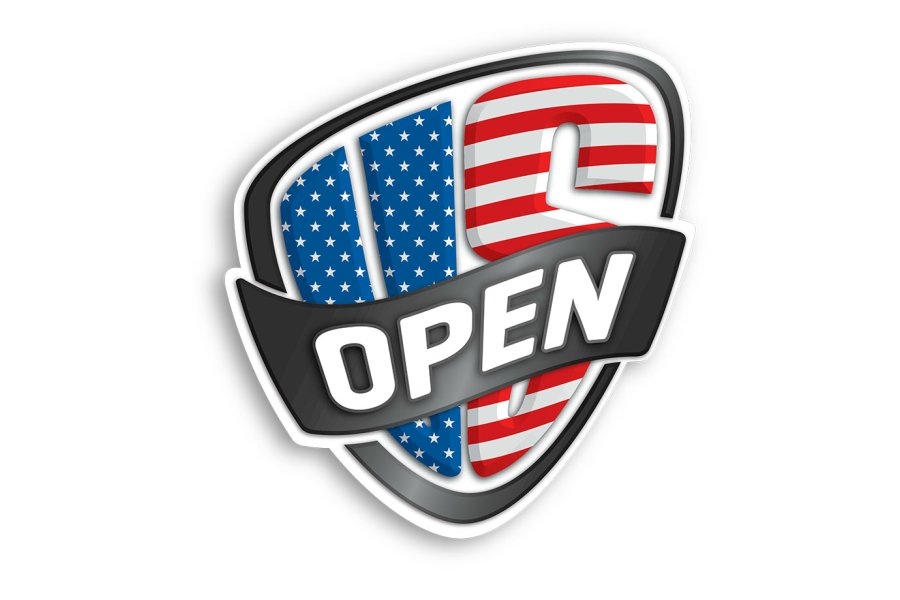 Round number two of MAXSpeed Entertainment's 2015 Cold Stone US Open presented by MG Tires and Chase/Brash Racing stopped at picturesque Grand Junction Motor Speedway in scenic Grand Junction, Colorado. With temperatures nearing 100 degrees Fahrenheit each day, along with a circuit 4,600 feet above sea level, it was a demanding weekend for drivers and their teams.
141 drivers fought for over $49,600 in cash and prizes that ranged from Rotax MAX Challenge Grand Finals tickets to a state-of-the-art GP2 CMR Bell helmet to paid trips for Micro MAX and Mini MAX point leaders to join Team USA in Portugal, as well as cold, hard cash. The pressure was on as soon as official timing started on Friday.
Rolison Performance Group sponsored Rotax Senior MAX had an abundance of drivers who topped the charts in qualifying and heats in Dallas, but this weekend was a full 180°. Floridian Oliver Askew (PSL Karting / BirelART) had his red machine on point the second he stepped off the plane in Grand Junction. Taking the pole and Heat 1 win on Friday, three more heats on Saturday, and a two-second win on Sunday, Askew extended his points lead from Dallas while also earning the Rotax MAX Challenge Grand Finals ticket to Portugal for Team USA.
Rinus Van Kalmthout (Koene USA / Tony Kart) and Christian Brooks (RPG / Tony Kart) had the pace in the early going of Sunday's 22-lap feature to track down Askew to within one second. That's when Askew's pace became unmatched, extending his lead over the final half of the race to cruise to the checkered. Jake Craig (Formula K) climbed five positions to finish fourth, followed by Canadian Gianfranco Mazzaferro (Tony Kart), who had risen as high as second on the opening lap.
Those in attendance got to witness a show for the ages on Sunday in PSL Karting Shifter Elite. Jordon Lennox (PSL Karting / BirelART) had led the way through the heats, followed closely by Davide Forè (CRG USA / CRG). On Sunday, the two exchanged the lead no less than five times with the occasional gamesmanship of defending on certain laps when you normally would not. Neither driver could shake the other, so ultimately it came down to the final lap.
Lennox led down the hill into turn four, moving his kart to the inside lane as far as one could go. Forè chose not to follow, but to go around the outside, carrying much more momentum than his competitor. The five-time World Champion CRG driver held his ground on the outside, snatching the lead from Lennox in the most spectacular way. Forè defended again six corners later, holding back Lennox at the checkered flag to win his second final this US Open season. Joey Wimsett (CRG USA / CRG) and Sabrè Cook (CRG USA / CRG) had a great race themselves, with Wimsett finishing off the podium in third.
CRG USA Rotax Junior Max had the largest class of the weekend with 27 young drivers. Round one winner, Trenton Estep (Koene USA / Tony Kart), made it through the heats as the driver to beat and needed just a fifth place finish on Sunday to earn the Rotax Grand Final ticket in the category. In the Final, the Texan would drop to third in the opening laps, settling in behind Nick Brueckner (Orsolon Racing / TonyKart) and Sting Ray Robb (BBR Karting / Tony Kart). Robb chased down Brueckner and waited for his opportunity to pass, which finally came on lap nine.
After making the pass, Brueckner knew he must try to get the position back in fear Robb could pull away. The two connected in turn four, almost coming to a stop on the outside of the turn. In the fortunate position of third was Estep, who skated past on the inside and set sail at the front. Matthew Latifi (Tony Kart) and Darren Keane (Keane Racing / Tony Kart) now joined the fight for second with Brueckner and Robb. The four changed positions multiple times, until the closing laps when Keane was defending hard into turn ten. Brueckner failed to slow enough before running into the back of him, pushing him off track and out of the race. Brueckner finished third, followed by Latifi, Robb, and Michael d'Orlando (Koene USA / Tony Kart).
Officials deemed Brueckner's actions on track unsportsmanlike and the young Texan would be given a ten-second penalty, bumping him back to fourth. The reed cage of Matthew Latifi would be found to be noncompliant, resulting in a disqualification, thus moving Robb into second followed by d'Orlando. With the win, Estep earned his first trip to the Rotax Grand Finals and will represent Team USA.
What ended in heartbreak for one driver, also ended in cheer for another in Dallas Karting Complex Rotax DD2 MAX. With a Rotax Grand Finals ticket on the line, Jake French (Dallas Karting Complex / Sodi Kart) needed to beat competitor Ferenc Kancsar (PSL Karting / BirelART) in the final after the two were only ten points apart heading into Sunday. A poor start from French in third allowed the BirelART trio of Jeff Kingsley (PSL Karting / BirelART), Kancsar, and Alessandro Bizzotto (PSL Karting / BirelART) to get out to a comfortable lead early on.
French eventually tracked down Bizzotto and got around into third, one spot behind Kancsar. With times very similar to one another and laps winding down, French knew he had to push and that led to an admitted driver error in the chicane that ended his race. Kancsar would come home second behind Kingsley, picking up a Rotax Grand Finals ticket for his home country of Hungary. Bizzotto finished off the podium ahead of Nathan Maul (BirelART) and Ben Shermerhorn (BirelART).
A short but stacked field in Orsolon Racing Rotax Masters MAX saw most of the country's best Masters MAX drivers assemble in Grand Junction. Northwest United State's Derek Wang (BBR Karting / FA) earned the pole on Friday and three heat race wins. Despite all of that, it was Luis Schiavo (Intrepid) whose steadier run in the heats earned him the pole for Sunday's feature race.
After tallying 4-6-4-3 in the heat races, it was a welcomed surprise to see Scott Falcone (RPG / Kosmic) take the point on Sunday and lead for what felt like 20 laps. Wang stayed close, appearing to have the pace to make a pass but never attempting to do so. On the final lap, Wang decided it was his time, giving Falcone a look down the hill into turn four. After a failed attempt, everyone knew it would have to come in the pass-heavy turn ten, and sure enough it did – with fireworks.
Falcone knew this as well, moving to block, but still allowing some room. Wang and Falcone went wheel-to-wheel, colliding in the process, and spinning Falcone. Wang kept it going forward, finishing the race in second and unenergetically crossing the stripe knowing that wasn't the way he wanted to win. Falcone came home second, followed by Schiavo, Billy Cleavelin (CRG USA / CRG), and Mike Jones (DKC / Sodi Kart). For the win, Wang was awarded the Rotax Grand Finals ticket to compete in Rotax DD2 MAX Masters later this year in November.
The largest shifter division of the weekend was Tru Tech Racing Shifter Senior. Just as we saw in Dallas, Luke Shanahan dominated the heat races with a 0-0-0-2 record, putting him on the pole on Sunday. Colby Yardley (CRG USA / CRG) started just to Shanahan's right in second. The two snaked around the course in a great battle for the lead, but it ultimately ended for Yardley on lap 12, retiring early. This promoted Dallas winner Cody Jolly (Trackside Karting Services / CRG) into second, followed by teammate Graig Alvarez (Trackside Karting Services / BirelART) who gained six positions. Harry Gottsacker (Champion Racing / Intrepid) was the mover of the race, climbing 11 positions to fourth, followed by Ryan Rudolph.
For Friday's polesitter Nathan Adds, it was a disappointing end to his weekend when he retired early on lap two with a sprocket issue. Shanahan and Jolly are separated by a mere 26 points, which will make Vegas a very special race for those two.
Ryan Kinnear (Champion Racing / Intrepid) blew away the competition in Dallas, but had some new competition to face in Colorado. Long-time shifter karting star Darren Elliott (CRG USA / CRG) decided to join the competition in the Falcone GP Shifter Masters division. Kinnear had no problem staying with Elliott in the heat races and final, but outside of a few laps, Elliott led everything and took the win. Eddie Olpin had a strong run in the final, hanging with the lead duo until eventually fading over the final half of the race to finish third.
J3 Competition Rotax Mini MAX was led to the green flag by Nicholas d'Orlando (Koene USA / Tony Kart). A rock solid heat race record of 0-0-2-2 allowed him open track for the opening laps of the 16-lap feature. A strong lead for d'Orlando would evaporate at the hands of Jak Crawford (Tony Kart), and by lap 12 the young Texan had passed for the lead. d'Orlando had nothing for Crawford, staying within striking distance but never enough to make a pass. The win helped secure the points lead and a ticket to the Grand Finals to watch Team USA in action.
Third place went to fellow Koene USA driver Payton Durrant, followed by Cash Tiner (Brash Racing / Tony Kart) and Austin Torgerson (Tony Kart). Riley Dickinson (Orsolon Racing / Tony Kart) kicked off Friday by grabbing the pole, but an up and down heat race record put him fifth at the start. After a great drive to finish third in the final, it would be thwarted by a disqualification in post-race tech.
Unlike Dallas, AM Engines Rotax Micro MAX was back to normal with multiple drivers at the front. Ugo Ugochukwu (Koene USA / Tony Kart), Diego LaRoque (Benik Kart), and Noel Jesus Leon (BirelART) all won a heat race with Joshua Pierson (Tony Kart) earning pole on Friday.
In the 16-lap final, Ugochukwu, LaRoque, and Leon all led at least once, setting up for what would be a great final lap. Leon led the trio past the white flag, but left room for LaRoque to take over the point. Leon and Ugochukwu battled hard for second over the final lap, allowing fourth place Pierson to join the fight. Pierson managed to slip between both drivers over the final half of a lap to follow LaRoque to the checkered flag. Ugochukwu finished third, securing his point lead and earning the ticket to watch Team USA at the Grand Finals. Leon finished fourth, followed by Carson Morgan (Tony Kart) who gained five spots.
Dave Conyers (CRG) edged Jet Davis (CRG) in Falcone GP Shifter Veteran by .249, but Davis leaves Colorado with the points lead. Luis Zervigon (PSL Karting / BirelART) picked up the win in PSL Karting Rotax DD2 MAX Masters and is now the clear front-runner in his respective point standings. Luis Alfonso Perez Pena (BirelART) overcame some troubled starts to win the weekend in Champion Racing Shifter Junior, and it's Ryan Lewis (Mad Croc) narrowly over Carson Mueller (CRG) in the point standings.
The final round of the 2015 Cold Stone US Open will take place in exciting Las Vegas, Nevada at the Rio All-Suite Hotel & Casino October 28-31, 2015. For more information on this growing series, head to www.MAXSpeedEntertainment.com