WKA Gold Cup Points Battles Head to Camden for Fourth of July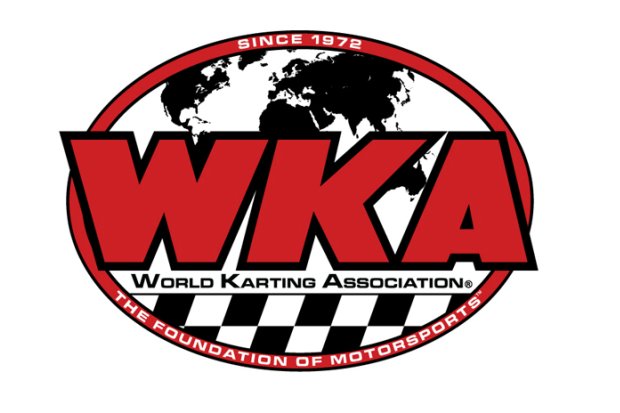 Less than 1 month removed from the heat of Kershaw, South Carolina in the Kart City Performance Nationals, The RLV Tuned Exhaust Products Gold Cup Series hits the track for stop #3 of the season this weekend in Camden, Ohio at G and J Kartway for the Michigan Kart Supply Nationals.
While Mother Nature may give competitors in the rolling corn fields of Ohio a little better break, temperature wise, the hotly contested battles for national titles will continue at the home of the Ohio Valley Karters Association.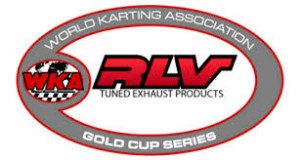 Headlining the battle is the continued dogfight for the top spot in the Coyote Motorsports Senior Pro Gas Animal class, one of the largest classes of the year. Coming into the event. Corey Towles sports a slim 5 point advantage over Sean Meier, with Zach Linsell, Matt Mayes, and Tyler Smith not far behind. Towles grabbed a runnerup spot and a 4th in the 2 days of competition at Kershaw, and looks to pad that points lead this weekend.
While this is clearly the closest battle in the national points, of all classes, 1 weekend slip can tighten things up in any class, as the Camden event serves as the final tune-up before the Grand Nationals in Barnesville, Georgia in September.
Austin Queen brings the points lead in the Briggs and Stratton LO 206 Heavy class, another well attended group in 2015. Queen's consistency has netted him an 80 point lead over his next closest challenger in Eric Fagan, a winner at Kershaw. Also expected to battle are Haley Kummer, Patrick O'Neal, Michael Clark, and Evan Cowen.
Jim Lipari and Paul Headley bring points leads to Camden as well in their respective classes, Animal Medium, and the Power Plus Lubricants Animal Heavy Mix classes. Cayla Chapman and Josh Stiefel have been strong contenders in these respective classes this year, and figure to give the points leaders a run for the money.
Owen Lloyd, a winner on Day 1 at Kershaw in the Tyler Sandmeyer LO206 Kid Kart class, brings a 60 point lead in the standings to Camden over defending series champion Jax Walker.
Meanwhile, Sportsman drivers have had to learn their ABC's all over again, not by choice though, as Aiden Baker Crouse has been lighting things up in the Razor Chassis Sportsman Pro Gas Animal Light, Baker Racing Engines Sportsman Pro Gas Heavy, as well as the Miller Welders Sportsman LO 206 classes, leading the points in all 3 categories, after taking 5 out of a possible 6 national wins in South Carolina. Crouse will be heavily challenged throughout the weekend as Riley Kelley, the only driver to win other than Crouse in Sportsman competition at Kershaw, will be loaded for bear at a run for another few wins. Other drivers set to battle for the 4th of July title include Tanner Carter, Cale Hall, Macon Moore, and Mark Steube to name a few.
Matt Miller brings the points lead in both the Van K Wheels Junior Pro Gas Lite Class, was well as the Brads Heating and Cooling Junior Pro Gas Animal program. Set to challenge Miller this weekend are Jason Alder, Joshua Stark, Jimmy Cole Jackson, Kershaw hot shoe David Kalb Jr, and many others.
Meanwhile Cody Hall leads Alder, Miller, Jackson, and Nash Duyn in the Thor Oil Junior LO 206 class. Hall and Alder swept the main events in Kershaw with 40 points separating the top two point contenders.
Activities for the Michigan Kart Supply Nationals get underway with a full day of practice Friday, beginning at 8:30am. Following practice, the first of 3 Money Race events will be held as Brads Heating and Cooling presents the Sportsman Pro Gas and Junior Pro Gas 10 lap shootouts, each race paying $200 to the winner, $100 for second, and $50 for third, with trophies being awarded to the top 5. Following the Shootout races, the best in Senior competition take to the track for the Senior Pro Gas Money Race.
Saturday and Sunday activities will start at 8:30am both days with practice, followed by qualifying, heat races, and main events.
To view the Michigan Kart Supply Nationals Entry Blank and weekend schedule, click here.