So-Cal Challenge 2 Days – 2 Ways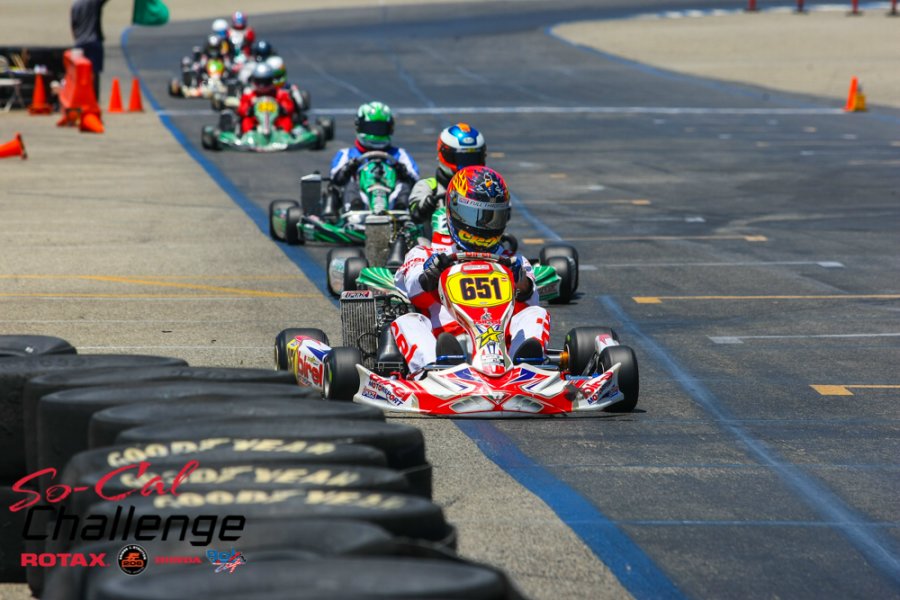 John Crow (Photo: SeanBuur.com)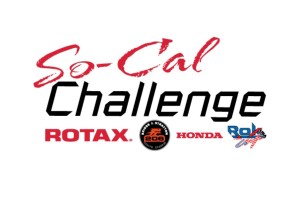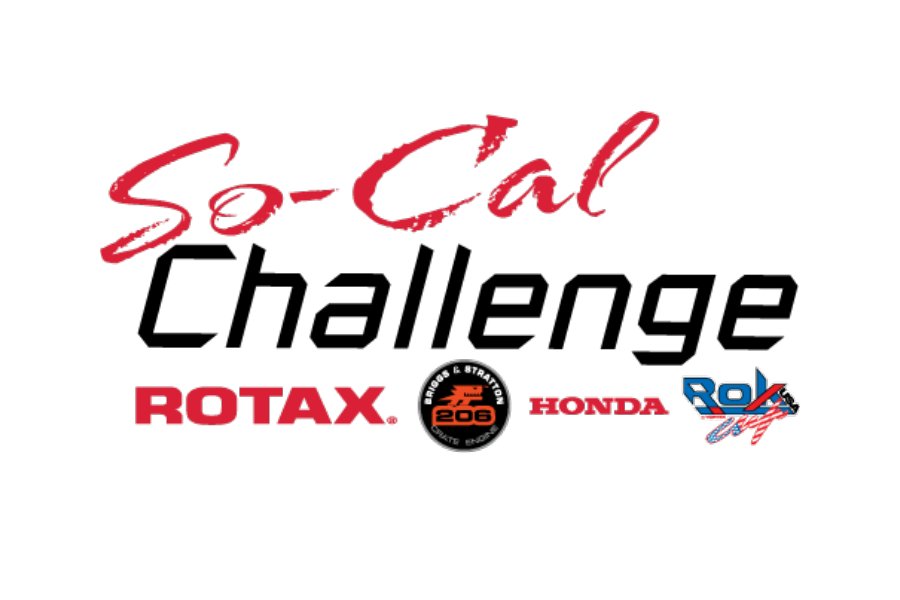 So-Cal Challenge spent Father's Day weekend at the CalSpeed Karting Center for their 2-Days 2-Ways event. All entries were treated to a So-Cal Challenge series hat donated by M2 Sales and the Classico track configuration. Saturday saw drivers run the famed Classico track layout in the anti-clockwise direction before switching it up on Sunday to clockwise. As usual the pea pick, two heats and a main event racing format was in effect both days. The weekend saw great racing with close and unpredictable finishes.
Sr. Max and Jr. Max shared the track for their on track sessions. Dante Yu was the solo Junior driver and turned times consistent to his Sr. competitors all weekend long. Senior Max saw wins divided between two returning series regulars, Andrew Wiener and Breanna Miscione. Wiener is back from college while Miscione just graduated valedictorian at her high school. On Saturday Henry Morse and Wiener split heat race wins before going toe to toe in the final. Morse led early from his pole position before being passed by Wiener on lap 5. Tim DaSilva lurked all race in 3rd waiting for an opportunity to pounce. Wiener led Morse to the finish for the win. Wiener and Morse again split heat race wins on Sunday, but a fantastic drive by Miscione earned her the win. Action was heavy in the early laps before Wiener threw away his chance at his 2nd win of the weekend. With a couple kart advantage over his foes, he clipped an apex tire barrier and ended his day. Miscione was gifted the lead, but luck and skill kept it to the finish line. DaSilva and Morse attacked at every opportunity, but they had to settle for the lesser spots on the podium. Ethan Ho also joined the group on Sunday getting in a few sessions in his Mini Max.
Masters on Saturday was once again Paul Bonilla vs. John Crow and everyone else fighting for the final podium position. Crow earned the pole for the final with Bonilla sitting P2. Bryan Bender and Diego Pelosi made up row two. Crow gained the advantage at the start and spent the next 20 laps holding off Bonilla. Bender slotted into 3rd and ran with the leaders for the opening circuits. Pelosi fought back, eventually making the pass on Bender in turn one. With another near perfect drive from Crow he took the checkered flag. Bonilla was glued to his rear bumper as they crossed the line. Pelosi took a trip to the podium in 3rd. Sunday saw the running order change as the top four drivers couldn't make it back for the second race day. Ed Quinn missed Saturday's racing, but more than made up for it on Sunday. Quinn topped the charts in every session, earning his first career So-Cal Challenge win. Brian Sutherland was running solidly in 2nd place when a mechanical ended his day. This elevated the battle between Branden Bell and Chris Kneevers. Bell led Kneevers to the finish and both of them joined a happy Quinn on the podium.
LO206 had two new guys enjoy the incredibly cost effective arrive and drive program offered by the series. For just $395 Darren Williams and Damon Williams (unrelated) enjoyed a fun and education day of racing. Darren was the quicker on track, but with a 3rd kart available for testing, interested parties shared the seat time. Celebrity drivers included Josh Huff, Branden Bell and Taylor Jocelyn. Jocelyn turned the fastest lap of the weekend in the LO206, showing that even the race director can still get it done. Both Williams were first time drivers, and they got a great intro into the world of karting via the affordable and competitive LO206 package. There were no happier guys on the podium all weekend long.
Ashton Torgerson and Carson Morgan traded Micro Max heat wins on Saturday. After points were tallied Torgerson earned the pole with Morgan P2. Tyson Quach and Dominic Gorden made up row two. Gorden got a great start and led the opening lap over Torgerson and Hunter Hicks. Morgan's run for victory ended with a mechanical early in the 15 lap contest. Once out front Gorden never looked back, distancing himself from the Oregonian Torgerson. Quach rebounded from a slow start to overtake Hicks with only a few laps remaining. His pass earned him the final position on Saturday's podium with Gorden and Torgerson. Morgan came back Sunday with victory on his mind. Gorden struck first with a win in heat #1, but Morgan finished 1st in heat two. Good finishes in both heats put Torgerson on the pole position for the final. At the wave of the green Morgan jumped to the point, dropping Torgerson to 2nd with Gorden slotting in for 3rd. By lap five Gorden had slid past Torgerson for 2nd place and the two drivers remained in contact all the way to the finish. With both hands in the air Morgan brought his #88 kart home in first place. Gorden was 2nd and Torgerson 3rd.
Ethan Ho and Carson Mallett were never separated all weekend long. These two MiniRok drivers stayed glue to each other. They worked traffic all weekend long with skill and finesse beyond their years. Mallett earned the win both days, but it quite easily could have been Ho. Both drivers earned their keep to say the least.
Race number four of the So-Cal Challenge will be under the lights with So-Cal Sprinters on August 22nd at the world famous Adams Motorsports Park. For all things So-Cal Challenge visit www.rotaxchallenge.com and like us on Facebook.