d'Orlando Brothers Head to the Rockies for Round Two of US Open Racing Action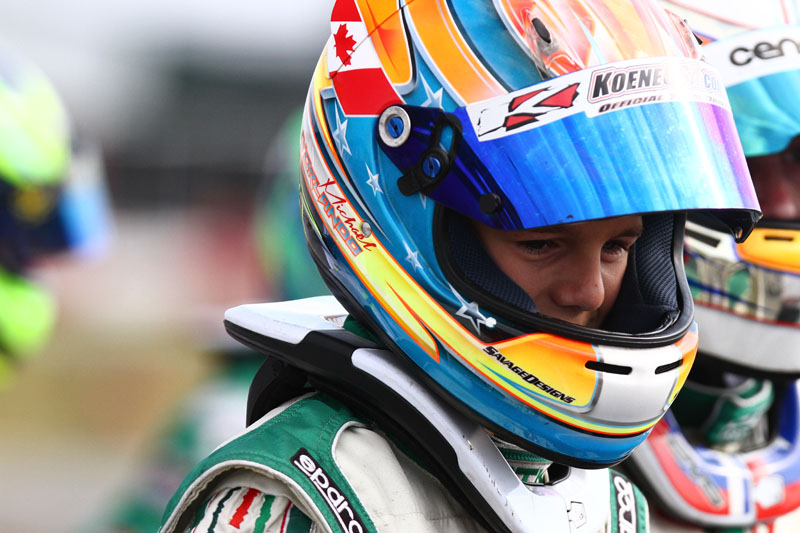 Michael and Nicholas d'Orlando will look to be rockin' Colorado as they head to Grand Junction Motor Speedway in Grand Junction for round two of the Rotax US OPEN Series. This will be the first time both Michael and Nicholas will be racing at Grand Junction. The .9 mile, 32′ wide asphalt sprint track offers fast straights, technical corners, and hairpin turns, which will make for some intense racing.
With a US Open round one podium finish in the Mini Max class in Dallas, TX and currently sitting third in the Championship points, Nicholas is looking to build on his success as he heads into this weekend's racing.
"I am looking forward to racing at Grand Junction Motor Speedway this weekend," said Nicholas. "This will be another new track for me coming from Shawano, WI last weekend. I had a good run in Dallas in the first round last May and I am looking to have another good run here in Colorado."
Michael had very strong round one showing in the Rotax Junior class in Dallas, TX, despite a DNF due to contact while running inside the top-ten in the main event.   After an impressive third place podium finish in the USPKS Junior Leopard class this past weekend, Michael is looking to keep his momentum going into Grand Junction, CO.
"Just like last weekend in Shawano, this is also a new track for me, and we'll be up against some tough experienced competition, said Michael. "But I am looking forward to running here at Grand Junction.    I hear it's a fast & technical track and I like those kind of tracks."
For more information on the Rotax US Open series, lease visit www.maxspeedentertainment.com/us-open/
For more information on Michael or Nicholas d'Orlando, please visit www.dorlandoracing.com. Be sure to follow them on Facebook (Michael d'Orlando Racing or Nicholas d'Orlando Racing), Twitter (@dorlandoracing) and Instagram (@dorlandoracing) to stay up to date on news, information, photos and results.