K&K Kart Back On Top In Canadian Briggs LO206 Classes after ICAR ECKC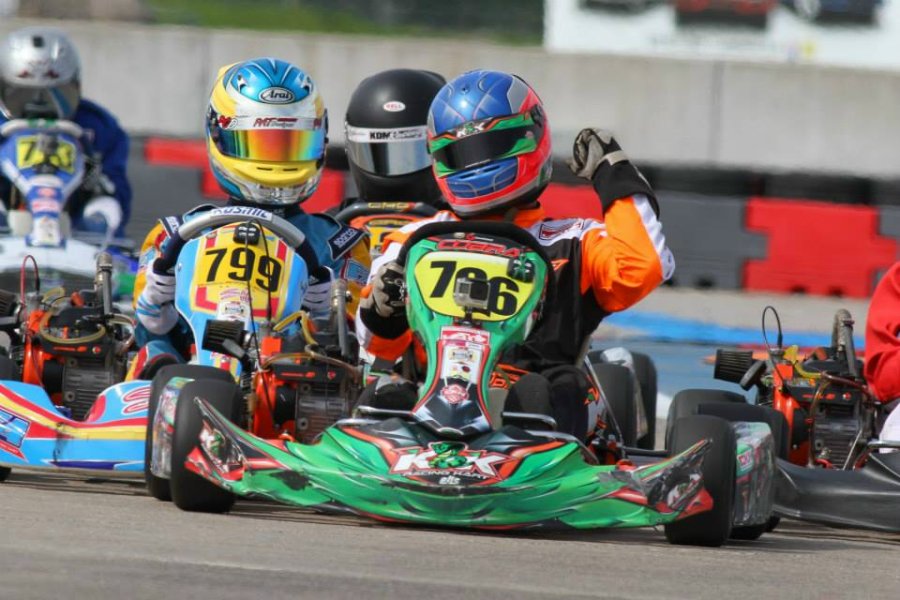 Jon Treadwell
The K&K team returned to the top of the ranks, after an action packed weekend at the 3rd & 4th rounds of the ECKC at the ICAR circuit in Mirabel. The team had some good luck and some bad luck over the course of the weekend. All said though, K&K now leads the Briggs LO206 Junior & Masters classes and is 3rd in Senior points, with the mandatory drop.
Briggs LO206 Junior
Braxton Terry leads the Junior division with team mates Josh Conquer, (newcomer) William Chayer, Keidon Fletcher and Zach Latimer who have had top finishes and are all still very much in contention.
Briggs LO206 Masters
With the win on Saturday, Mike Rogers now leads the Masters class, and team mate Kyle Aulenback is now in the top 5 in points.
Briggs Senior
After breaking a pipe on Saturday and a DNF, defending champion Jon Treadwell's win on Sunday, along with some bad luck for other front runners, has put Treadwell back into 3rd and the hunt for the Championship.  K&K newcomer Mike De LaPlante had an amazing 4th place finish on Saturday.
K&K team owner, Kevin Barrick, would like to express sincere thanks to the K&K dealers DMR (Michaud) & VRS (Treadwell), as well as the great efforts put forth by the K&K drivers.
K&K Is Briggs LO206 Racing
https://www.facebook.com/kandkracingkarts