d'Orlando Brothers Kick Off Their Summer Schedule at US Air Motorsports for Rounds Three and Four of USPKS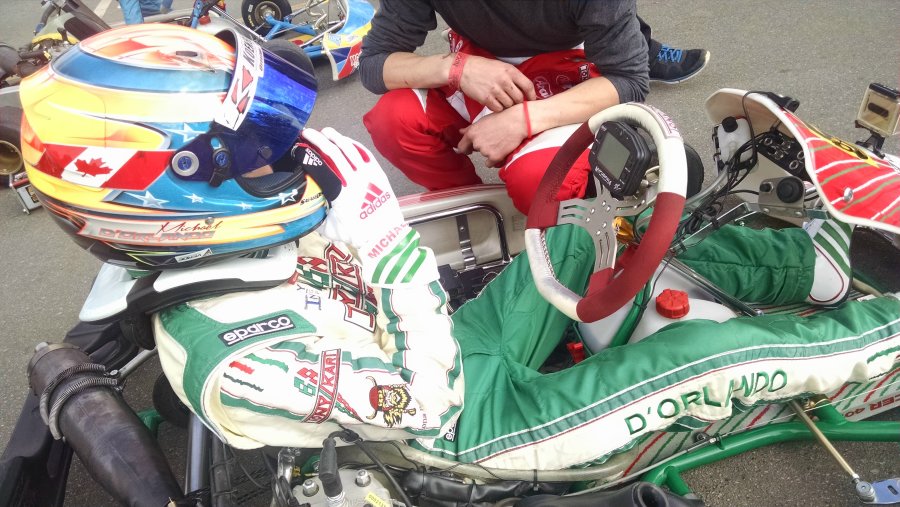 Michael d'Orlando
It's time kick off some summer racing for Michael and Nicholas d'Orlando as they will be looking for big results at US Air Motorsports in Shawano, WI this weekend.  The drivers will take to track for rounds three & four of the United States Pro Karting Series (USPKS) and their first of six scheduled events over the next 11 weeks, with their team KoeneUSA.  This will be the first time Michael & Nicholas will be racing at US Air Motorsports and are looking to bring the momentum and success they had at the GoPro Motorplex in Mooresville, NC with them this weekend to Shawano.
With his impressive USPKS debut sweeping rounds one & two at GoPro Motorplex,, Nicholas knows all eyes will be on him as he heads into this weekend's race. He currently leads the points in the Vortex Mini ROK class and knows he will be the one everyone will be gunning for.
"I feel good heading into this weekend's race in Shawano," said Nicholas. "This being my first time racing here it is going to take a few laps to feel the track out and learn the ins and outs. I like a new challenge. I don't feel too much pressure being the point's leader. Starting off with two wins is always a good way to start any series. We are still in the early rounds of the USPKS and I just want to keep doing what we are doing running up front."
Michael is also coming off an impressive debut in the Leopard Junior class at the GoPro Motorplex. He currently sits seventh in the USPKS points standing and is the leading rookie going into Shawano, WI. He feels really confident going into this weekend also, despite this being a new track that he has not raced at before.
"I am excited to get back to racing," said Michael. "To come to a track I have not raced at is always tough. Running in the Junior classes have been so far a great learning experience and I'm looking forward to continue to progress. I am feeling more and more confident. My goal is to finish in the top-three in this weekend's Junior Leopard class."
The next race for both Michael and Nicholas, and their race team KoeneUSA, will be the Rotax US Open on June 19-21st where they will head directly from Shawano, WI to Grand Junction, CO.
d'Orlando Racing Corp.
For more information on Michael or Nicholas d'Orlando, please visit www.dorlandoracing.com. Be sure to follow Michael and Nicholas on Facebook (Michael d'Orlando Racing or Nicholas d'Orlando Racing), Twitter (@dorlandoracing) and Instagram (@dorlandoracing) to stay up to date on news, information, photos and results.