Streeter Super Stands Increases Product Roster Lineup – Establishes Additional Partnerships in Motorsports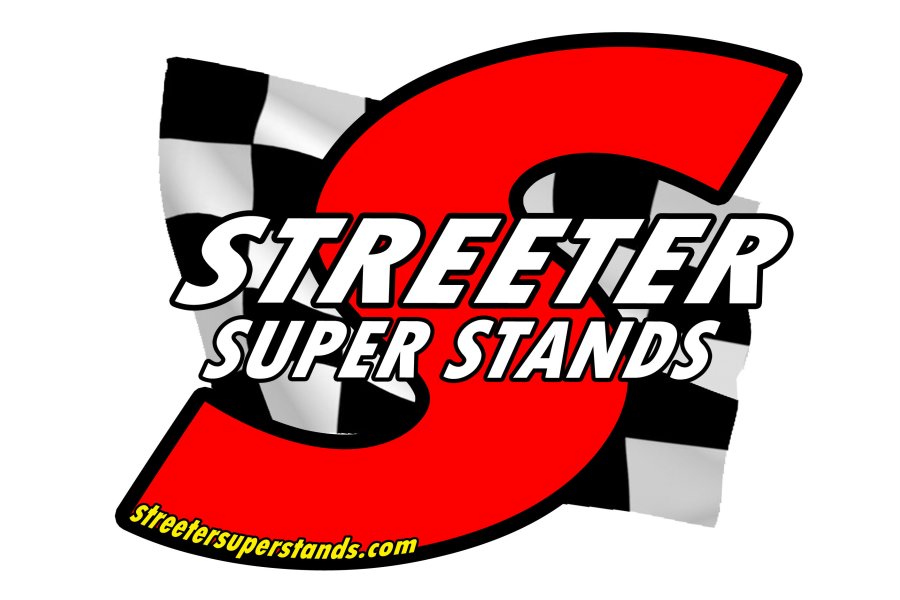 Streeter Super Stands, an industry leader in Kart Stands, Lifts and a full line of Shop & Trailer Accessories by popular demand has added Longacre Racing Products and CoolShirt Systems brands to their already impressive roster of products available for sale both through authorized Streeter Super Stands Dealer locations and online at www.streetersuperstands.com.
Air gauges, scales, platforms, hand tools and setup equipment are just a sample of the items from Longacre now part of the product menu available from Streeter, while the new karting and small car cooling systems are just the beginning of products being added from CoolShirt- with several more items to be offered.  Crew Leaders at Streeter also acknowledged their involvement and partnership with nationally known powersports parts and accessories distributor Western Power Sports, which opens Streeter's future presence and sales into the MotoX, ATV/UTV and Snowmobile markets.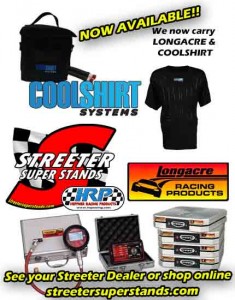 While making this announcement, Director of Operations for Streeter Super Stands, Jeff Wesell stated, "We've been asked to increase our offering of motorsports accessories and powersports items that naturally go together with our existing lineup.  Researching and bringing in these and future product lines and brands helps to meet those requests and solidifies our commitment in providing the best products, accessories and service to our dealers, shops, teams and racers."  Wesell concluded, "Our presence with Western Power Sports  allows us to bring in additional brands and products for our customers and also provides Streeter the opportunity to establish our own products in other genres of racing and powersports recreation while maintaining our strong focus in karting."
Streeter Super Stands, a family owned company located in Hartford, WI conjointly operated with Hepfner Racing Products takes pride in their decades of dedication, tradition, innovation and outstanding customer service.  The Streeter Crew designs and manufactures the industries largest selection of Stands, Lifts and Shop & Trailer Accessories; including the original and genuine Big Foot, Stacker and Upright  Stands available through authorized Streeter Super Stands Dealers and online at www.streetersuperstands.com.