Benik Kart Wins Vortex Micro and Mini Rok at Rok Cup USA Program
Podium sweep for BENIK in Mini ROK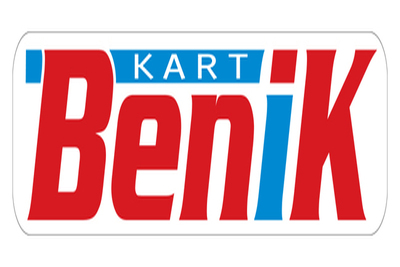 Traveling south to the second round of the 2015 ROK Cup USA program, BENIK Kart would enter a host of hungry and fierce competitors in Vortex Micro and Mini ROK. With the hopes to continue their success in the series, BENIK drivers proved to be the class of the field by sweeping the podium in one division and claiming top honors in the other.
Competing at the Homestead Karting facility in Florida City, Florida, BENIK drivers Lachlan DeFrancesco, Alessandro Famularo and Reece Gold would stand on the blocks come the end of the weekend, as they were able to secure the top three positions in the Vortex Mini ROK division. Flexing their muscles in the premiere ROK division, BENIK driver Tyler Maxson led the prefinal for a long period of time but suffered a tire puncture in the main event due to contact on the opening lap.
"Tyler had a great weekend going and it was a shame to see him be the victim of bad luck," explained Nick Mitchell, Co-Owner of BENIK Kart. Luckily we had several other BENIK Kart's at the front of the field and were able to attain another podium sweep with a trio of competitors that have been with us for various amounts of time. Lachlan was one of the first drivers aboard a BENIK chassis and Alessandro came on board in March. Reece made the switch last week and found instant success. We have a great group of drivers and are looking forward to the rest of the season."
BENIK Kart newcomer Lucas Rodriguez also found success in one of his first weekends with his BENIK Kart as he was able to secure the top step of the podium in Vortex Micro ROK. Showing his speed, Rodriguez will be a threat for more race wins and podium results in future ROK Cup USA events.
For more information on BENIK Kart, please contact Nick Mitchell or Ben Cruttenden via e-mail to Info@Benik-Kart.com or by phone at 754.206.4870. For all West Coast Sales, please contact Nash Motorsportz at 951.233.3431 or via email to nashmotorsportz@yahoo.com or through their Facebook at www.facebook.com/pages/Nash-Motorsportz/302987366497945. BENIK Kart can also be found online at www.BENIK-Kart.com, Facebook at www.facebook.com/kartBENIK and Twitter at @kartBENIK.