High Rev Engineering Does It Again – Multiple Wins and Podiums at SKUSA ProKart Challenge and Pro Tour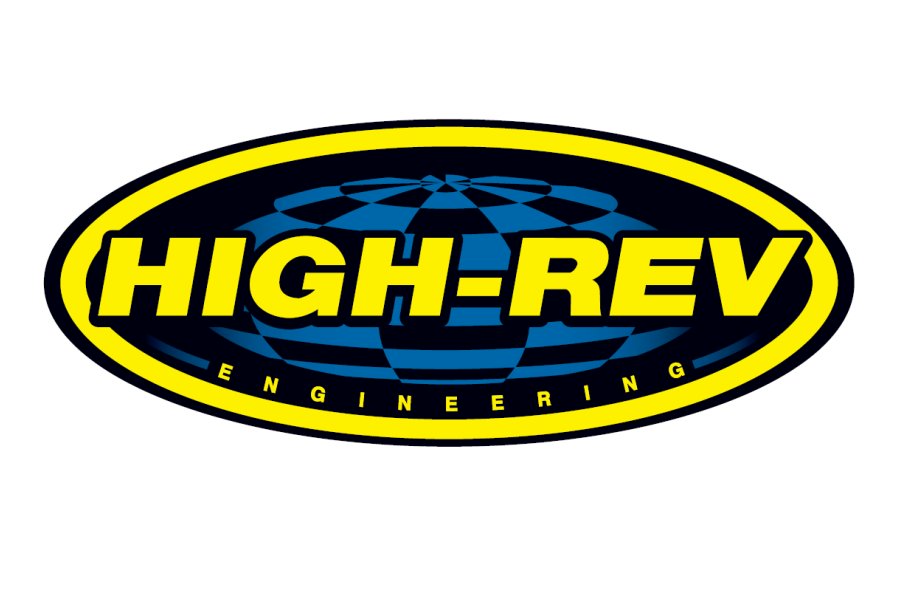 HIGH REV POWERED Drivers showed serious Dominance and captured Top podium results at the SKUSA
California Pro Kart Championship Round 3 at Button Willow. Also the Fiske Wheels Phoenix Pro Tour rounds One and Two,  strolling away with wins and several podiums.
PKC ROUND 3 AT BUTTON WILLOW
TAG LEOPARD JR – Practice on Friday showed total focus and Dominance by Trey Brown and Jagger Jones setting the pace early and toping the charts. Saturdays Qualifying was the same with Trey Brown on Pole and Jagger Jones 3rd. Heat one had Trey and Jagger checking out with a 1 – 2 finish. Heat 2 was a repeat with Trey finishing 1st and Jagger 2nd again leaving the rest of the field.  The final was another all HRE 1 & 2 finish with Trey winning and Jagger finishing 2nd.
TAG SENIOR – Mason Marta showed really good speed on his HRE X-30 in practice and qualified p8. Jess Peterson qualified 11th.  Heat 0ne had Mason going through the field to finish 4th and Jess finished 11th. Heat two Mason got his chassis dialed and he showed how serious his HRE X-30 power was to bring his kart to P1. Jess also had an excellent drive and rolled up to p6.  In the final Mason diced it out for the lead and ended up in second. However he was penalized for not raising his had for a yellow and was moved back 5 positions to 6th position. Jess finished 7th.
TAG CADET MINI SWIFT –  Ryan Sharteau also lead most the practice rounds with his HRE Powered Mini Swift He qualified on the front row in p2. Colin Queen was 8th, Shea Weston p11, Jace Jones p13 and Ethan Ho came in at p21.  Heat one was really competitive and Ryan Sharteau showed his muscle finishing first in a strong performance. Colin moved up to 7th Shea finished 10th Jace in 12th and Ethan p20. Heat 2 had Ryan leading the way again to finish 1st. Colin had a great drive to finish 4th, Jace up to 7th Shea up to 8th and Ethan up to 18th. In the Final Ryan finished 2nd.  Jace finished 4th Colin finished 10, Shea 11th and Ethan ho moved up to 19th.
TAG CADET MINI SWIFT – ROOKIE Had George Diakomopoulis qualifying his HRE Powered Mini Swift p3. Kasey Gillis in 10th and Alexander Diakomopoulis 11th. Heat one was a good race with Kasey moving up to p6. Alexander finished 8th and George was in an altercation and finished 13th. Heat 2 had Kasey remaining in 6th , but George ran through the field finishing a strong 7th IN the Final George moved on to the podium finishing 5th Alex finished 8th and Kasey Unfortunately got taken out in the last lap while in the top pack.
PRO KART CHALLENGE ROUND 1 – FISKE WHEEL PHOENIX AZ
TAG LEOPARD JR. Jagger Jones and Trey Brown showing good pace in practice. Trey went to qualify and was taken out before he got in a full lap and qualified p22. JaggerJones qualified 9th. Heat one had Jagger moved up to 8th and Trey drove through half the field to finish 12th. Heat 2 had Trey moving up to 5th and Jagger had an altercation and drove back up to finish p8.  In the Final Both Jagger and Trey were running a strong race but unfortunately got taken out and didn't finish.
TAG SENIOR Mason Marta also looked strong throughout practice and qualified 9th. Jess Peterson looked good but had issues in qualifying and qualified p32. In the first heat Mason moved up to 7th and Jess came up through the field to 19th.  Heat two Mason moved up to 6th and Jess stayed at 19th. In the Final Mason got shuffled around and finished 8th and Jess was involved in an accident and did not finish.
TAG CADET MINI SWIFT Ryan Sharteaus HRE Mini Swift  showed top pace throughout the weekend. He qualified 4th out of 42.  Jace Jones was 14th Colin Queen 17th and Ethan Ho qualified 22nd In the first heat Ryan raced for the lead and finished 2nd. Jace finished a fantastic 5th Colin stayed at 17th and Ethan DNFd.  Heat two both Jace and Ryan unfortunately were crashed out on the start. Colin moved up to 14th and Ethan moved through the field to 25th . In the final Ryan drove from the back to finish  7th showing incredible pace. Colin did as well to finish 8th behind Ryan. Ethan finished 20th and Jace got into some incidents which left him at 29th
PRO KART CHALLENGE ROUND TWO
TAG LEOPARD JR. Sunday was a better day for Trey. He qualified front row off pole and Jagger a strong 6th.  Heat one saw Trey get into traffic and finished 7th while Jagger moved his position into 5th Heat 2 had Jagger showing pace and finished 4th while Trey finished a strong 7th.  In the final Trey moved up to top 5 and Jagger got crashed and finished 15th.
TAG SENIOR Mason was again Very fast in morning warm up. He qualified 6th and Jess qualified 24th. Heat one had Mason finishing 8th and Jess maintained at 24th. Heat 2 Mason moved up to 5th.  Although Jess began to show better pace. Unfortunately he got crashed and DNFd. In the Final Mason dialed in his chassis and HRE X-30 to finish on the podium in 3rd. Jess drove through many competitors to finish with a respectable 19th.
TAG CADET MINI SWIFT  After posting fast times in the previous final. Ryan qualified 4th on Sunday. In heat one he showed incredible dominance and finished first.  In heat two Ryan  checked out for the win.  In the final he checked out again with one other driver.  At the end of the race, Ryan drove his HRE Powered Mini Swift to claim the victory. Although they easily left the field by 4+ seconds, both drivers were penalized for jumping the start. Ultimately Ryan was awarded 2nd place.
At the closing of the weekend. Marc Zartarian stated… "We always enjoy racing at the highest level. With the last two SKUSA races both the PKC and Pro Tour Events, SKUSA provides not only the competition but the platform to showcase our materials. I feel especially good that our HRE Powered drivers can compete for the W and win races. We are driven and continuously developing. We proved with results that we deliver Excellent Power in all categories – Mini Swift, X30 and TAG JR Leopard engines. Our Goal is to demonstrate and position HIGH REV as the Western States Destination shop for NATIONAL LEVEL TAG POWER PLANTS – from Cadet to Masters.  We come to these events expecting to be challenged! Our High Rev Powered drivers once again showed what they are made of and what our Power Plants delivered each weekend".
We are committed to our customer support! HRE is present at all LAKC, PKC, and SKUSA Pro tour events. Our next stop will be PKC ROUND 4 Sonoma.
For more information regarding High Rev Engines. Check out: www.highrevengineering.com National level engine sales, preparation or leasing of their Race Dept. engines is available. Call Marc Zartarian at 760.212.6052 or email at marc@highrevengineering.com  Also information on upcoming events and results are available.
Please follow and like us: