Sanzaru Games Race #3 – Memorial Day $500
Molecule Micro Max going for the GoPro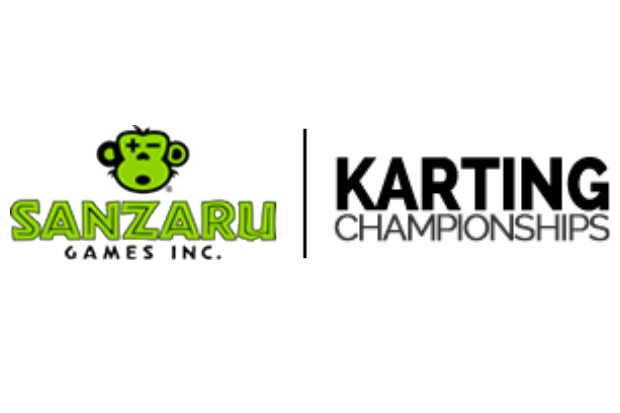 Following strong turnouts during the first two races, the Sanzaru Games Karting Championships Race #3 will celebrate Memorial Day weekend for the third year in a row. The layout will be the very challenging Reverse Sprint Track with Molecule Micro Max as the GoPro feature event.
All main event race winners will be entered into a $500 cash drawing to be held at the end of the day (class must have 6 or more entries to be eligible.) Each event will also feature several valuable and exciting awards for the race winners, making the Sanzaru Games Karting Championship the place to race!
The Molecule Micro Max class has proven to be very strong this year, enjoying high kart counts and fierce competition throughout the field. With a core of five drivers that returned from last year, the class has added some new entries that have come from both Northern and Southern California. 2014 Micro Max Class Champion, Garrette Randolph, Jr. returned for the 2015 looking to repeat as class Champion. But the competition has been intense with good speed coming from Sebastiaan Mulder who has put his kart on pole in each of the first two races. Despite Mulder's qualifying efforts, Garrette has used his experience to sweep the heat races and both Mains to remain the driver to beat this year. Second places finishes from Gino Sandoval and Owen McAllister make it a four kart race at the top of the speed charts going into Race #3. Series newcomer Christian Legaspi also has shown some speed by taking a top five during Race #2. Southern California drivers Skyler Geczi (4th in Race #1) and Tyson Quach are quickly learning the various track layouts and have shown that they will be in the mix at the front once they get into the second half of the season.
This will be the second race where the new Rotax EVO engines and legacy Rotax engines upgraded with the EVO kit will be competing. We expect the competition to get tighter and tighter as tuners get a better handle on the new EVO components, maximizing their potential.
The race weekend will start with a Practice day on Saturday, which will also feature two Simraceway Arrive and Drive classes. All Sanzaru Games Series classes will be able to get in as many as eight practice sessions during the day. Practice starts at 8:30 AM and runs to 6:00 PM. Registration will open at 7:30 AM. Practice is open to all drivers who are up to normal racing speeds with a kart that meets current karting safety specifications. Cost is $50.
Sunday's race day begins at 8:10 AM with a quick round of practice for the nine race groups followed by a five lap group Qualifying session, two eight lap Pre-Mains and a 15 lap Main. Registration will open at 6:45 AM. Race Entry is $100, $15 for transponder rental if needed, $10 for all crew and spectators, and kids under 12 years old are $5. Registration is at the administration building on the right side as you enter Sonoma Raceway, look for the Sanzaru Games Registration sign. You can get more information about the Sanzaru Games Karting Championships as well as the weekend schedule by going to www.sanzarukarting.com