Rock Island Grand Prix Announces 2015 Race Classes
16 categories scheduled for annual Labor Day street race in Quad Cities area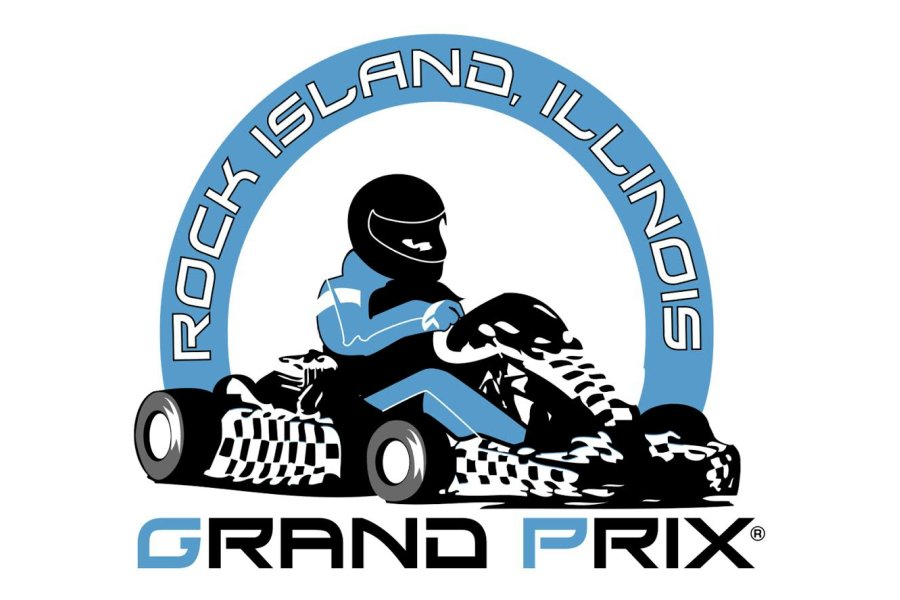 The Rock Island Grand Prix is excited to announce an exciting race program for 2015 as it heads into its third decade as one of the karting's premier festival event race weekends. As in the past, The Rock continues to be the place where all kinds of karts are welcome and showcased.
Registration is now open for 2015 at RockIslandGrandPrix.com. Updated Supplemental Rules can also be found on the website and should be reviewed carefully.
This year, in addition to the previously-announced change in the race format, Rock Island welcomes Vintage karts as a regular part of the racing program after having competed as an exhibition class the three previous years.
Also on tap this year are expanded Briggs LO206 and Yamaha SuperCan programs. Competitors in Yamaha and Briggs LO206 classes will have the opportunity to run two races with competitors using the same tires in both to provide more racing while helping to control costs.
To compete in B&S 206 Heavy 2 and Yamaha SuperCan Heavy 2 classes, a racer must have been entered in either the Heavy 1, Medium or Briggs 206 Masters class and use the same marked tires from those classes.
"Our goal with this new arrangement is to try and respond to the racers' request for more track time and opportunities to win without making them have to also buy another set of tires. With the quality of modern tires, we know that racers leave here with tires that have many laps left in them," said Roger Ruthhart, president of the Rock Island Grand Prix. "This new format allows them to continue to race on them while still being competitive with others in the class."
2015 Rock Island Grand Prix Classes:
Yamaha SuperCan Medium (340 pounds)
Yamaha SuperCan Heavy 1 (360 pounds)
Yamaha SuperCan Heavy 2
B&S 206 Medium (350 pounds)
B&S 206 Heavy 1 (375 pounds)
B&S 206 Heavy 2
B&S 206 Masters (390 pounds)
Margay Ignite Shootout (350 pounds)
Clone Medium (350 pounds)
Clone Heavy (375 pounds)
TAG Senior (350-380 pounds)
TAG Masters (380-400 pounds)
Open shifter/King of Streets (385-400 pounds)
Masters shifter (400-415 pounds)
80cc shifter (360 no front brakes/ 370 w/front brakes)
Vintage – Tentative races are: 1) Open class 100cc foreign, 120cc, 130cc; 2) 100cc/120cc fan-cooled American; 3) Rear engine karts and "participation" drivers (who want to be there but not really race).
Sponsors of this year's Rock Island Grand Prix include AT&T, O'Reilly Auto Parts, Jumer's Casino and Hotel, Jack's Brake & Alignment, MG Tires, Curry's Transportation, Valspar paint, Mediacom, Holiday Inn, ekartingnews.com, CBS4, Fox 18, QC-CW TV, The Dispatch and Rock Island Argus newspapers, Briggs & Stratton Motorsports, TravelOvation, PowerUp Promos, Communication Engineering Co., Courtesy Car City, G&E Credit Union, Margay Racing, McDonald's restaurants, Schurr Power, Verizon IndyCar Series. Advanced Medical Transport, Modern Woodmen Bank, Wolfpack football team, L&W Bedding, Modern Woodmen Financial – Joe Schurr, Sunbelt Rentals, Tennant Trucking, Rogan Scales.
The Rock Island Grand Prix is hosted by the Downtown Rock Island Arts and Entertainment District which features retail shops, excellent restaurants, live entertainment, dinner theater, art galleries and comedy clubs all within walking distance of the host hotel. Jumer's Casino & Hotel is just a short drive away. Rock Island is located on the Mississippi River three hours west of Chicago in an area known as the Quad-Cities which straddles the river and the Illinois/Iowa border. It is at the intersection of Interstate highways 74, 88 and 80 and is served by Quad City International Airport in Moline, Ill. (www.ridistrict.com)
Please follow and like us: