Team Koene USA Dominates at Opening Round of US Open
Eight drivers score three victories, four podiums and seven top-five results in round one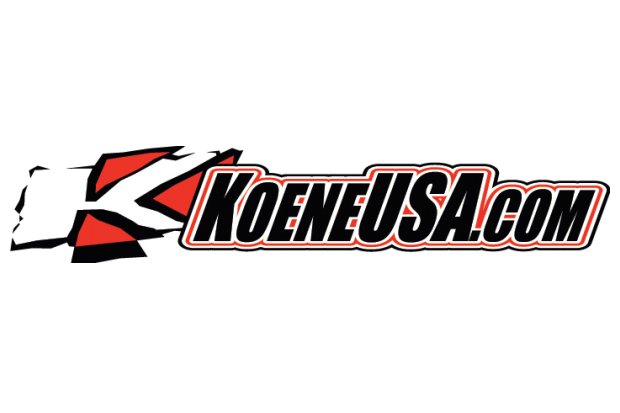 With a new trailer, tent and drivers, Team Koene USA would travel west to Caddo Mills, Texas and the Dallas Karting Complex for the opening round of the new Cold Stone US Open series powered by MAXSpeed Entertainment. When the rain had finally subsided and all on track competition was complete, the Indiana-based squad would have a stellar weekend taking home three main event victories, four podium results and seven top-ten finishes.
"We are proof that hard work does pay off," explained Team Manager Mike Maurini. "This was the first time that we have run more than six drivers and the conditions throughout the week were on and off rain making it very challenging. A few long days and late nights leading up to the main events but after Sunday was over, it was all worth it."
Team Koene USA scored their first of three victories in the Rotax Micro Max class as recently crowned Florida Winter Tour champion Ugo Ugochukwu continued his winning ways. Taking all four heat race wins, Ugochukwu drove to a dominant win in the main event and has a commanding lead in the championship points battle. Fellow Rotax Micro Max competitor and Team Koene USA newcomer Sofia Zanfari impressed and continued to improve throughout the race weekend. Come Sunday's checkered flag, Zanfari found herself well inside the top-ten in crossing the line in a solid eighth position.
Next on track for Team Koene USA was Rotax Junior, as Trenton Estep and Michael d'Orlando would look to find their way to the front of the stout field of competitors. Estep turned his front row starting position into a main event victory as he scored his first major win since joining Team Koene USA less than two months ago. D'Orlando, who started inside row seven, was poised for a top-five result before contact while running in the seventh position relegated him down the running order and eventually out of the event. Both Estep and d'Orlando showed the speed to run inside the top-six throughout the event and will be a threat for the Rotax Junior victory in Grand Junction, Colorado in only six weeks time.
Three Team Koene USA drivers would enter the Rotax Mini Max class, as Payton Durrant would add to the squad's resume. Competing aboard a Karting Community United liveried Koene USA Tony Kart, Durrant took advantage of the opportunities that presented themselves and took the point in the last half of the main event. Never looking back, the Utah resident drove fast and consistent race laps to take the victory, his third major event win in 2015. Nicholas d'Orlando made it two Koene USA drivers on the podium as managed to secure a third place result in the day's main event.
Suleiman Zanfari, older brother of young Sofia, also showed great progress throughout the weekend. Proving his speed in the heat races, Zanfari turned a top-ten starting position into a seventh place finish putting three Team Koene USA drivers in the top-seven when Sunday's Rotax Mini Max main event was complete.
The Netherland's Rinus Van Kalmthout was one of the frontrunners in the Rotax Senior field as he managed to secure Team Koene USA's first Senior win in an on-track session claiming the top honors in heat one. Running in the top-five throughout the weekend, the Dutchman was able to drive forward in Sunday's main event from outside the top-five to finish fourth.
Maurini continued, "We have already begun preparations for the next US Open event. With our results in Dallas, we know that we now have a target on our back and will work hard to keep our competitors at bay."
For more information on Koene USA and their online store, please visit www.TeamKoeneUSA.com or contact company representatives at 317.270.8723 or via e-mail to Info@KoeneUSA.com. Team Koene USA is also very active in social media and can be found on Twitter at @KoeneUSA or on Facebook at www.Facebook.com/KoeneUSA.
Please follow and like us: