Friday Cookout, Cheese Cows Highlight WKA Badger Manufacturers Cup Weekend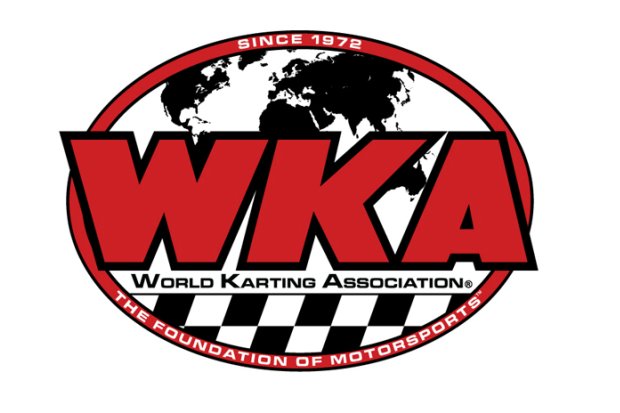 The Memorial Day weekend picnic festivities will receive an extension for many competitors and their families participating in the Spring Nationals 1 weekend later at Briggs and Stratton Raceway Park May 29-31 for the Bridgestone/Mazda Manufacturers Cup Series in Dousman, Wisconsin.
As tradition has dictated for many years, Target Distributing of South Bend, Indiana has graciously provided a barbecue on the front end of Manufacturers Cup weekends of racing in the Midwest. And while our good friend and colleague Norm Deboever is taking care of barbecue in heaven for his departed karting friends, WKA is fortunate to have his son Joe carry on the tradition following a full day of practice Friday evening in Dousman.
A traditional Wisconsin menu will be provided, highlighted by Brats and Corn with all the trimmings. Families will have the chance to relax after a long day of practice and enjoy each others company before the battle for the famed Cheese Cows comes into play.
Another long time tradition, specific to Badger Kart Club, is the awarding of the Cheese Cows to the participants who place in the top 5 of their finals on Sunday. For many years, competitors have been more intense about placing on the podium to get this very iconic award.
For drivers in the 4 Money Classes, the pot just keeps getting sweeter with money payouts to the top 2 in the Tillotson Pro X30 Senior, DRT Racing Pro TaG Sportsman, KartSport North America Pro IAME Junior, and HYTORC of Texas Pro Leopard Senior classes, with a set of Bridgestone Tires going to the third place finishers. Add the cookout, awards and Cheese Cows, and the weekend is about as complete as it can get!!!!
Activities for the Spring Nationals get underway with a full day of practice Friday, beginning at 9am. Practice, Streeter Super Stands Fast Time Qualifying, and 3 sets of heat races highlight the Saturday docket, beginning at 8am, with drivers returning at 8am Sunday morning for Practice, Pre Finals, and Finals.
WKA would like to thank all of their 2015 sponsors on the Manufacturers Cup Series.
Bridgestone
Mazda
Streeter Super Stands
Sunoco
Intercomp
United Trailers
Target Distributing
IAME-USA
McLaughlin Motorsports
Top Kart
Woltjer Racing Engines
Comet Kart Sales
Tillotson
Zero Error Racing
Honda Performance Development
Miller Welders
Simpson Race Products
DRT Racing
New Jersey Sprint Series
CRP Racing
KartSport North America
HYTORC of Texas
Grand Products
Franklinkart.com
To view the Spring Nationals Entry Blank, click here.
Please follow and like us: