CIK-FIA European KZ and KZ2 Championship Back On Track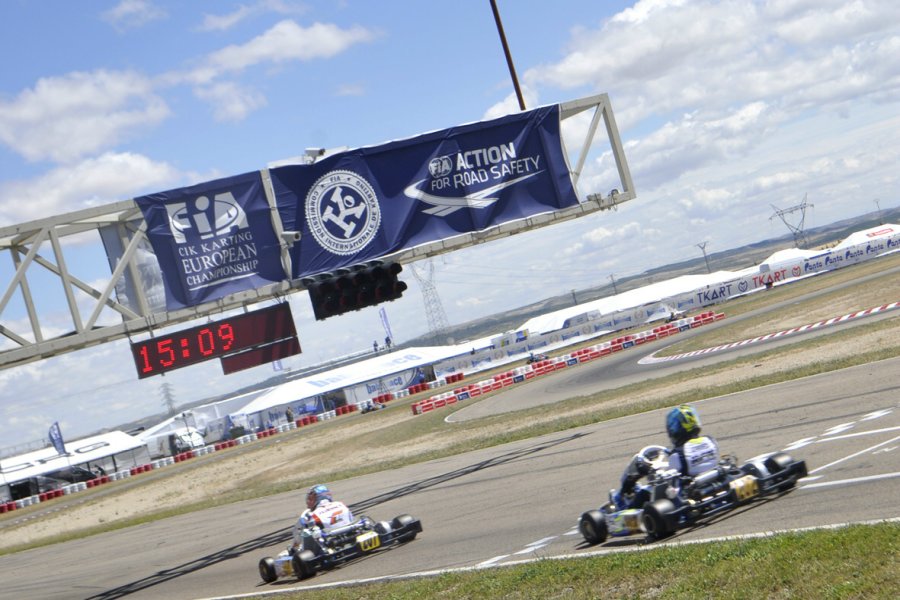 The second round of the European CIK-FIA KZ and KZ2 Championship will be hosted by the Spanish circuit of Zuera. High temperature expected on track, even higher of the one drivers and teams had to cope with a month ago in Sarno, on the track right under Mount Vesuvius. The late spring weather will bring hot climate on the facility set not far from the Pyrenees, near the French border. The round is going to be a turning point of the season. All drivers who want to achieve the top positions in the Championship need to give their prompt reply, after the victory gained in the first round by the Italian Flavio Camponeschi (Tony Kart-Vortex-Bridgestone) and the Danish Andreas Fasberg (Tony Kart-Vortex-Le Cont): they are the drivers to beat in Zuera, as the leaders of the KZ and KZ2 categories. The Spanish facility will also host the first out of three rounds of  the CIK-FIA Karting Academy Trophy, the single-make event reserved to junior drivers, all eager to make themselves conspicuous on the circuit near the city of Zaragoza. The final phase of the event will be available on 24th May live in streaming on cikfia.tv and cikfiachampionship.com. As usual, the recap of the weekend will be broadcast by Motors TV.
The protagonists in Zuera
They arrive in Zuera eager to get their payback: they are the English Ben Hanley (Croc-TM-Bridgestone) and the Italian Marco Ardigò (Tony Kart-Vortex-Bridgestone), the second and third in the KZ Championship behind the leader Camponeschi. Behind these three top drivers, the Czech Patrik Hajek (Praga-Parilla), the French Jeremy Iglesias (Alpha-TM) and the Finnish Simo Puhakka (CRG-Maxter), ready to attack the leaders. In KZ2, the Spanish Pedro Hiltbrand and the Italian Fabian Federer (both on CRG-Maxter-LeCont) aim at taking over the leadership of the category, ousting the current leader Fasberg. Behind them, in close pursuit, the Dutch Marijn Kremers (BirelArt-Parilla), and the Italian Luca Corberi (Tony Kart-Vortex) and Felice Tiene (CRG-Maxter), all eager to close the gap. Finally, in the Academy Trophy the drivers will get on track to put their hands on the title won, in 2014, by the Dutch Richard Verschoor, who has successfully moved to KF this year.
Please follow and like us: