MSKC/Kartplex Track Challenge Inaugural Season Starts May 31 at the Gateway Kartplex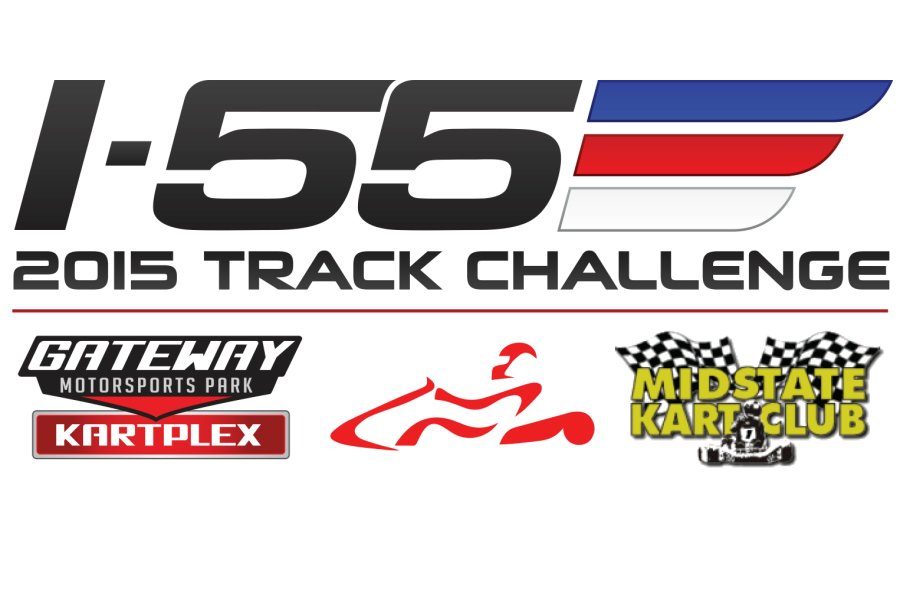 A new four race series has been scheduled for the 2015 season between the historic Mid-State Raceway in Springfield, Illinois and the brand new Gateway Kartplex in St. Louis, Missouri.  The series class structure features a mix of both 4 and 2-cycle classes for all age groups.  The series will provide an opportunity for kart races to explore different tracks in their area and will challenge them with bigger fields and new competitors.  All four races are schedule on existing club race dates to ensure that racers have the maximum amount of competition at each event.
2015 MSKC/Kartplex Track Challenge Schedule
May 31 – Gateway Kartplex
June 20 – Mid-State Kart Club (night race)
July 12 – Gateway Kartplex
August 22 – Mid-State Kart Club (night race)
The series will utilize a two heat and final format to ensure races are getting the maximum amount of track time.  The series will utilize a "pea-pick" line up system to assign drivers their starting positions in heats 1 and 2. Races for the Rookie, Sportsman, Junior and Senior classes will run 10 lap heats and a 15 lap feature.  The kid kart class will run 8 lap heats and a 12 lap feature.  All classes will receive two rounds of practice before their first heat race.
Each class will adopt the weight and carb slide (LO206 only) rules of the track where the event is being held as noted in the class structure layout below.  Both tracks utilize the Briggs LO206 and WKA rule packages.
Spec fuel for the first round will be 87 octane from the Pilot station across the street from the Kartplex for the 4-cycles and VP MSL98L-96 for the 2-cycles (sold in the pro shop at the Kartplex).  2-cycle engines must use only Redline or Burris oils.
The Kartplex is open for practice Monday through Thursday from 12pm-8pm, Friday and Saturday from 12pm-9pm and Sunday from 12pm-5pm.
2015 Class Structure
2015 Gateway Kartplex/MSKC Track Challenge Class Structure
Class
Age
Engine
Weight Kartplex/MSKC
Other
Kid Kart
5-9
Comer/Honda
150
Briggs Rookie
8-12
Briggs LO206
250/265
Kartplex-Red slide, MSKC-Green slide
Briggs Junior
12-15
Briggs LO206
320/320
Yellow Slide
Briggs Senior
15+
Briggs LO206
360/375
Black slide, open bodywork
Clone Junior
12-15
Clone
320
open bodywork
Clone Senior
15+
Clone
375
open bodywork
Yamaha Cadet
8-12
KT100
250
WA55B Carb, RLV SSX 7548 Exhaust
Yamaha Junior
12-15
KT100
310
RLV SSX 7548 Exhaust
Yamaha Senior
15+
KT100
350/360
RLV SRY Exhaust, 9.5″ minimum lgth
TaG Cadet
9-12
Mini-Swift
250
TaG Junior
12-16
Various
330
TaG Senior
15+
Various
Leop-360, X30-360, PRD-350, Rotax-365
For more information about Mid-State Raceway visit www.MidStateKartClub.com
For more information about the Gateway Kartplex visit www.gatewaykartplex.com
Please follow and like us: