WKA Gold Cup Awards Presentation Getting Close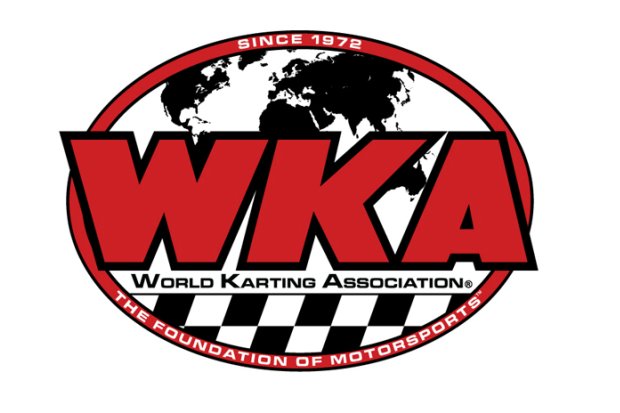 Preparations continue for the annual Awards Presentation for the RLV Tuned Exhaust Products Gold Cup Series Friday June 5 at the Palmetto Club at Carolina Motorsports Park in Kershaw, South Carolina, all part of the Kart City Performance Nationals weekend, stop #2 for the series.
Prior to the awards presentation, guests will have the chance to partake in a menu consisting of Pulled Pork, Chicken, Baked Beans, Salad, and Bread, with Lemonade also being made available.
Following the dinner, the 2014 champions will be honored, as well as many drivers who finished high up in the season ending standings. Additionally, Special Awards will be presented to individuals in the following categories:
Manufacturer's Championship Trophy
Ann Kugler Award
Family of the Year
Sportsmanship Award
Most Improved Junior Driver
Most Improved Senior Driver
On top of that, door prizes will be available, including the chance for 1 lucky guest to win a Miller Welder. And everyone will have a little fun in a remake of the Let's Make a Deal Show, affording individuals the chance to go home with either an awesome prize, or possibly nothing, depending on their choice.
Cost for the awards presentation is $6 per person. The doors for the function will open at 6:30, with opening remarks and the annual awards presentation starting at 7:30.
To make reservations for the awards presentation, contact Marie Borsuk at the WKA Office at (704) 455-1606, extension 111.
Tier 1 For Camden Gold Cup Extended
With the third event for the RLV Tuned Exhaust Products Gold Cup Series just 1 month behind Race #2, World Karting Officials have extended the deadline for Tier 1 of the Michigan Kart Supply Nationals in Camden, Ohio for competitors to June 11, a week following the June 5-7 Kart City Performance Nationals at Carolina Motorsports Park in Kershaw, South Carolina.
While competitors on the Gold Cup Series are accustomed to their 4 race schedule being a little more spread out over the racing season, a change of venues last year in the 2015 schedule also created a change in available dates, thus making the gap between the June 5-7 Kershaw event and the July 3-5 Michigan Kart Supply Nationals in Camden, Ohio much tighter.
Recognizing that, the extension allows competitors to not have to worry about paying for Tier 1 until after the second race is complete. The second tier of the Camden event will remain the same, with drivers having June 12-19 to pay for their entry in advance.
While the 2015 season is just underway, plans are already being made for the 2016 schedule, which will once again spread the Gold Cup schedule back out, as in the past.
To view the Michigan Kart Supply Nationals entry blank, click here.
http://worldkarting.com/downloads/eb-2015/camden.gc.2015.pdf
Please follow and like us: