Challenge Between Generations in Portimao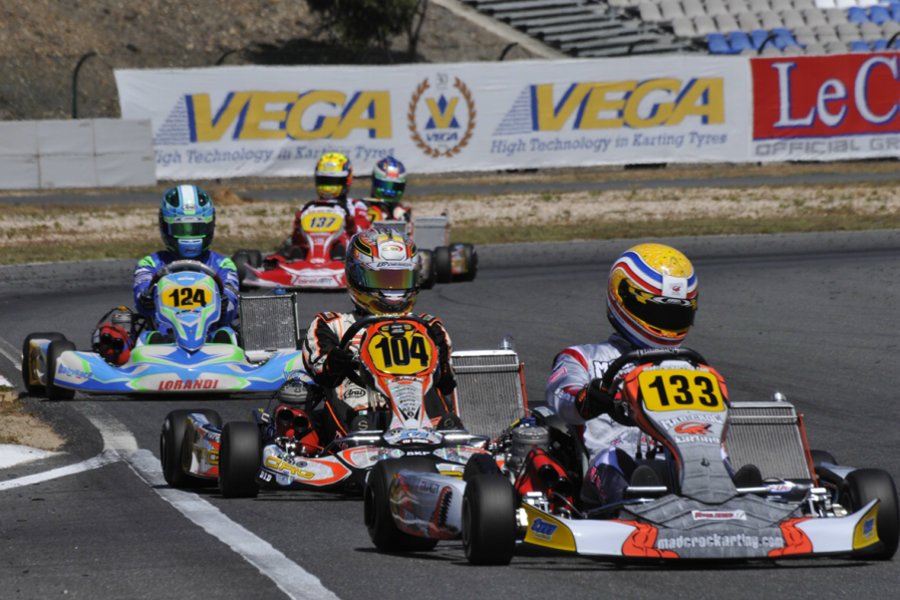 Ben Hanley (Photo: Press.net Images)
The challenge between experienced drivers and the new generation of talented drivers is the leitmotif of kart-racing. The first round of the CIK-FIA European KF & KFJ Championship, hosted by the circuit in Portimao (P), is no exception. The first positions of today's qualifying heats were occupied by the most experienced drivers, but there are many outsiders eager to take over. This happens especially in KF, while in KF Junior there are many interesting rookies. Tomorrow's races, in both the categories , are going to be absolutely gripping and uncertain. The crucial moments of this first round of the 2015 European Championship will be broadcast by the webchannels cikfia.tv and cikfiachampionship.com. The broadcast will start at 10.40 am with the Drivers' Parade; next week, the special TV report on Motors TV with the recap of the weekend in Portimao.
Pole for Hanley in KF
The English Ben Hanley (Croc-TM-Vega) and the Italian Felice Tiene (CRG-Parilla-Vega) dominated today's heats in KF. They won three each but it was Hanley who finally grabbed the pole. In fact, the Brit won his fourth heat and that's why he will be the pole-sitter of tomorrow's Prefinal. The remaining heat was won by the Russian Alexander Vartanyan (Tony Kart-Vortex-Vega): he will start from the second row of the Prefinal, ready to battle with his more experienced rivals. Next to him, the British Tom Joyner (Zanardi-TM-Vega).
Roosens is the pacesetter in KF Junior
Many new names among the winners of today's heats in KFJ. Eventually, the best was the Belgian Kevin Roosens (Kosmic-Parilla-LeCont) thanks to his four wins. He will be the pole sitter tomorrow. Next to him, thanks to a victory and several good placings, the Danish Christian Lungaard (Tony Kart-Vortex-LeCont). Two wins and second row for the British Teddy Wilson (Tony Kart-Vortex-LeCont); next to him the Spanish Sami Worship (FA Kart-Vortex-LeCont). The other  winners of today's Heats are the Brazilian Caio Collet (Kosmic-Vortex-LeCont), the Indian Kush Maini (Tony Kart-Vortex-LeCont) and the Dutch Bent Viscaal (Tony Kart-Parilla-LeCont).
Please follow and like us: