Green Flag at the European CIK-FIA in Portimao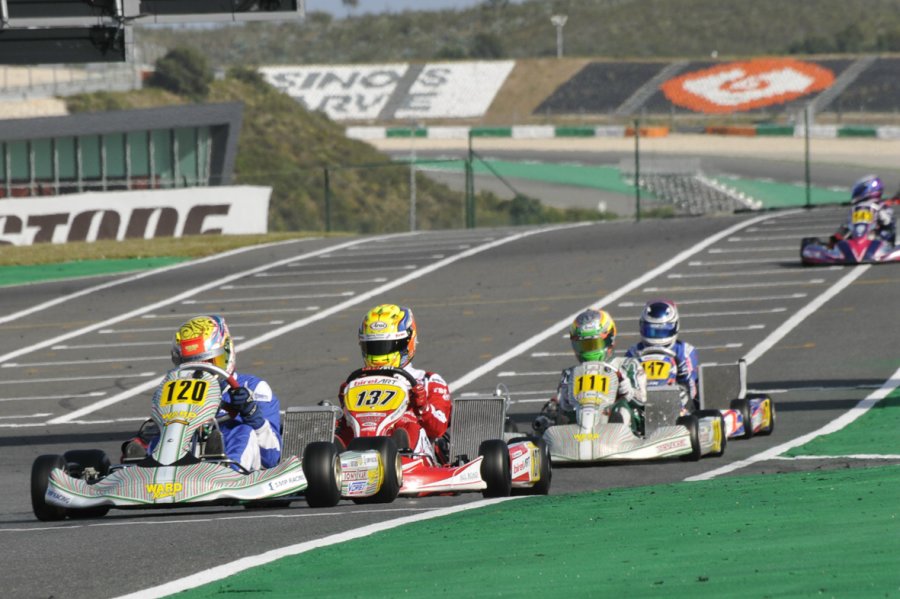 Alexander Vartanyan (Photo: Press.net Images)
Green flag out in Portimaio (P) to start the European CIK-FIA Championship for KF and KF Junior. The qualifying session began this afternoon, after free practice officially opened the event at the Kartodromo Internacional do Algarve. The positions on the starting grids of tomorrow's heats were decided in today's qualifying: there are going to be lots of surprises in tomorrow's races. There are 110 scrutineered drivers coming from 34 different countries taking part in the event and, in the qualifying run this afternoon, top results were achieved not only by those drivers who have already made themselves conspicuous during the season, but also by some new names, especially in KF Junior. So, the rest of the event hosted by the facility in the south of Portugal is going to be absolutely thrilling: don't miss the live timing of the qualifying heats on the official website www.cikfia.com. Then, on Sunday 10th, the live streaming on the web channels cikfia.tv and cikfiachampionship.com, which begins at 10:40 am with the drivers' parade. Finally, next week, don't forget the appointment with the special TV report on Motors TV featuring the recap of the whole weekend in Portimao.
Vartanyan beats all in KF
The three sessions of qualifying had three different leaders but, eventually, it was the Russian Alexander Vartanyan (Tony Kart-Vortex-Vega) who set the fastest time on the 1,531 metres of the Portuguese track. He stopped the clock at 56"545, beating into second position the English Tom Joyner (Zanardi-TM-Vega), only 24 milliseconds slower than the pole-sitter. Behind them, with a gap of nearly one tenth of a second, the Italian Felice Tiene (CRG-Parilla-Vega) and the English Ben Hanley (Croc-TM-Vega).
Worship is the surprise in KF Junior
He was the pacemaker and set the best time with 58"118: the Spanish Sami Worship (FA Kart-Vortex-LeCont) grabbed the pole ahead of the Belgian Kevin Roosens (Kosmic-Parilla-LeCont) and Ulysse De Pauw (BirelArt-Parilla-LeCont), 7 tenths of a second behind. Excellent performance also for the Swedish Sebastian Presson (Tony Kart-Vortex-LeCont), who set the fourth time and bid for victory.
Please follow and like us: