Alpine Restyle New Jersey Spring Series Update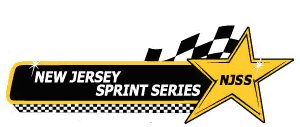 The 2015 Alpine Restyle New Jersey Sprint Series is fast approaching. Round 1 is set for May 15-17, 2015 @ New Jersey Motorsports Park.  This year is sure to bring some exciting changes to the series.  We welcome our title sponsor Alpine Restyle.  The relationship between NJSS and Alpine Restyle will attract many more people to the sport of karting through the Alpine Restyle social media presence.  Be sure to stay connected for the announcement in the near future for the details of the Alpine Restyle prize package.
What else is new?
Transponders will be used at all times, bonus season points will be awarded for reaching defined milestones.  Starting with qualifying, fast time in qualifying will receive 10 bonus points towards the season championship. In heat races, the top five will collect season bonus points.  In the pre-final, each driver will receive the standard finish order points plus # of entries.   In the Final, finishing order points plus double the # of entries will be earned toward year end points.  The 2015 race format will be different from years past, with qualifying and heat races on Saturday followed by pre-final and final on Sunday.  Your starting position for each heat race is determined from qualifying.  At the end of Saturday, your heat race points will be tabulated to determine your pre-final starting position on Sunday.  At the conclusion of the pre-final, all event points will be re-tabulated to determine your starting position for the final event.  The final event on Sunday will determine the podiums for the weekend – creating one class winner for the weekend and one podium presentation.  This new format makes every on track session important for the weekend outcome; however, a bad finish in one race does not ruin your season championship possibilities.  Strategy will also play a role in this new format as all classes, except for Sportsman & Kid Kart divisions, will be allowed two sets of tires.  When to make that switch to the fresh set is up to each racer and its crew.
Save money with pre-entry for race events and discounts on Bridgestone race tires.  Pre-entry will receive a substantial savings and discounted tire pricing with all pre-orders of tires.  Complete sets of 4.50's, 6.00's, and 7.10's can be purchased and delivered to the track for $195 per set.
WKA new Super-Divisional June 26, 27, & 28
The Super-Divisional is part of the New Jersey Sprint Series and will be held at PITT race complex as a joint race with the Great Lakes Sprint Series.  This WKA Super-Divisional will award each racer 100 bonus transfer points towards their national standings for every class entered.  This is sure to bring out the best in the area and will be an event that you do not want to miss.
What is Alpine Restyle?
Alpine Restyle transforms the driver's experience in the cockpit of trucks and SUVs. Alpine Restyle products are Alpine engineered for full size trucks and SUVs and take into consideration the needs of these drivers and the lifestyles in which they use their vehicles for work and leisure.
The centerpiece of Alpine Restyle is the X009, a multi-function system with audio, video, navigation and Bluetooth features and a distinctive 9-inch touch screen, which is the largest full-system screen in the North American aftermarket.  The X009 works with vehicle-specific dash kits that integrate with the Ford F-150, Ram trucks, Toyota Tundra, Jeep Wrangler and full size GM trucks/SUVs.  Later this spring, Alpine Restyle will be expanded to include truck-specific sound systems and driver assist products. Visit www.alpine-usa.com for more information about the Alpine Restyle Products.
Please follow and like us: