Rock Island Grand Prix Changes Format Heading Into Third Decade
Two heat races to replace qualifying session for Labor Day weekend event, Vintage classes added to regular program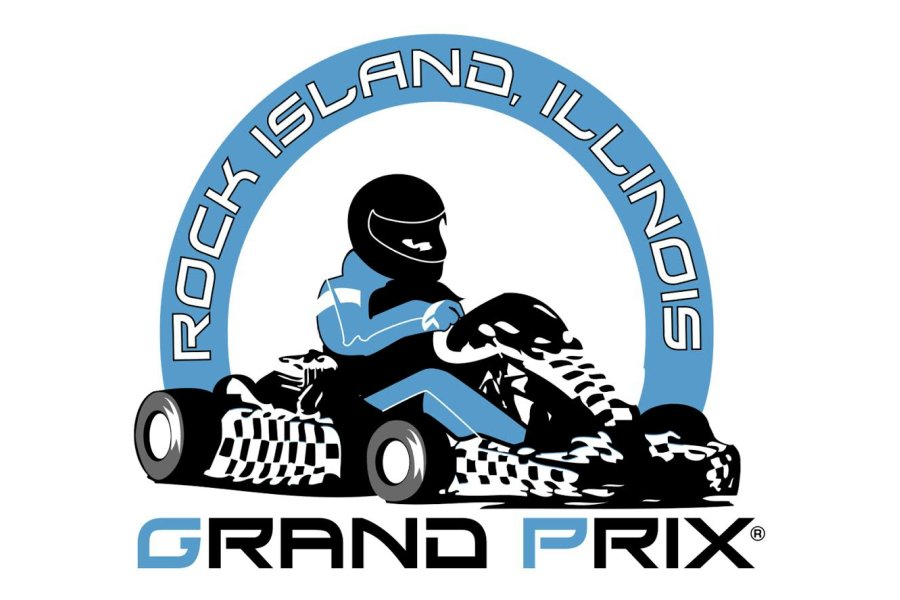 As it heads into its third decade as one of North America's premier karting events, the Rock Island Grand Prix is changing its format and going back to its roots for the 21st running of the world's largest karting street race.
This year's event, September 5-6 in Rock Island, Illinois, will scrap timed qualifying in favor of more racing. Teams will draw for starting positions at registration, compete in 10-lap Heat Races and gain points to determine starting position in Sunday's Feature race. Heat races will award points for finishing position as well as "Passing Points" for positions gained during the heat race. Ties will be broken by starting position. There will still be two practice sessions on Saturday morning and another on Sunday morning.
Classes which surpass 30 entries will run a Last Chance Qualifier on Sunday morning to qualify into the Feature. There are no caps on any classes in 2015.
"This format puts more emphasis on rewarding drivers with well-rounded racing skills, not just the ability to go fast," said Rock Island Grand Prix president Roger Ruthhart.
"We may find some fast drivers starting in the back and having to race through the field during the Heat Race, but that's where racing skills come into play. Other drivers starting near the front may not be the fastest in the field, but will be rewarded if they demonstrate other racing skills," he said. "The best drivers will end up in front."
"Most importantly, we think this will level the playing field for many mid-pack racers who may not have come to Rock Island because they didn't feel they had the speed to win under the old format. Now any driver has the chance to lead laps and even win at one of the nation's most prestigious races. We have talked with a number of racers, both front-runners and mid-pack, who support this change. It also provides a much more exciting program on Saturday for our thousands of spectators and hopefully will encourage even more to come down."
"In the end, our goal is to offer a great experience and we believe this format will do that, as well as allowing for different race strategies," said Ruthhart. "It's more proof that the Rock Island Grand Prix is the most fun karters will have in karting – on and off the track."
Another change to this year's format is that race classes that feature the LeMans-style start from the curb will now start from both sides of the street. Racing skills will again be challenged as the field must merge for the first corner, but it also means that a kart that might have previously started a half-block from the pole sitter will now be no more than 15 rows back instead of 30.
"Again, we feel this will level the playing field while testing and rewarding the drivers' race craft," said Ruthhart. "It will also provide for more exciting racing for race fans.
Another change for 2015 is with the purse. Instead of designating payouts by class, the check amounts and number of places will be the same for each class and only vary based on entries. Every class has the chance to vie for $500 to win, a Rock trophy and checks for the top five places. But enough drivers must participate in the event and support the class in order for the full payout to be made.
"We think this is much fairer than arbitrarily saying one class has more prestige than another," said Ruthhart. "Few kart races pay out the amount of money we do and we are proud of that fact. But that support can't continue without support from the racing community. This new format rewards classes that are well supported and not those with less entries. It challenges the racing community to support the event. Racers need to encourage their friends to race here since the more entries there are, the greater the payouts will be. Now it's really all up to the racers."
"We think this year's Rock Island Grand Prix will be a more meaningful racing experience for participating karters with a broad range of racing skills being tested and rewarded beyond just the ability to go fast. We are sure it will also deliver a better weekend experience for our many race fans as well."
This year,  the Rock Island Grand Prix welcomes Vintage karts as a regular part of the racing program after having competed as an exhibition class the three previous years.
Tentative Vintage classes are:
1) Open class 100cc foreign, 120cc, 130cc
2) 100cc/120cc fan-cooled American
3) Rear engine karts and "participation" drivers (who want to be there but not really race)
Groups may be adjusted based on registrations by vintage races. Every effort will be made to find a group for anyone who wants to race this classic American street course. Vintage classes will race for trophies only and have a reduced $75 entry fee.
"The Rock has always prided itself on being the one race in karting where all forms of karts race together. For the past several years we have featured Vintage karts and an exhibition race and they proved to be very popular with spectators and racers," said Roger Ruthhart, president of the Rock Island Grand Prix. "When the Vintage racers asked for more track time and to be able to compete as part of the regular race program, it seemed to make perfect sense and we are happy to have them.
"This sport started out with these karts racing on temporary parking lot and street courses like the Rock Island Grand Prix. It's fun to bring the two back together again," he said.
Additional information on classes as well as, course diagram, hotel information, rules and entry information can be found at rockislandgrandprix.com. Registration will open soon at the website.
You can also email grandprix@qconline.com or call 309-292-8133 for information.
Sponsors of this year's Rock Island Grand Prix include AT&T, O'Reilly Auto Parts, Jumer's Casino and Hotel, Jack's Brake & Alignment, MG Tires, Curry's Transportation, Valspar paint, Mediacom, Holiday Inn, ekartingnews.com, CBS4, Fox 18, QC-CW TV, The Dispatch and Rock Island Argus newspapers, Briggs & Stratton Motorsports, TravelOvation, PowerUp Promos, Communication Engineering Co., Courtesy Car City, G&E Credit Union, Margay Racing, McDonald's restaurants, Schurr Power, Verizon IndyCar Series. Advanced Medical Transport, Modern Woodmen Bank, International Trophy Cup Series, L&W Bedding, Modern Woodmen Financial – Joe Schurr, Sunbelt Rentals, Tennant Trucking, Rogan Scales.
Please follow and like us: