WKA Gold Cup Shoot Out Races to Pay $200 to Winner, Top 3 Positions to Receive Payouts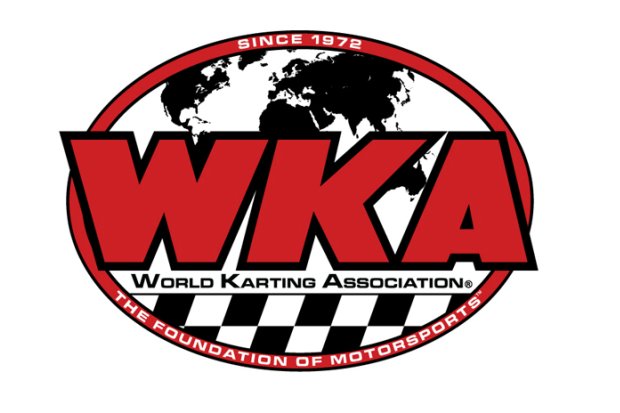 Following great success in the 1st round of the RLV Tuned Exhaust Products Gold Cup Series at 103rd Street Sports Complex in Jacksonville, Florida, World Karting Officials have been busy, finding ways to increase the energy and excitement for round #2.
On the heels of the announcement that Rob Smith and Kart City Performance has signed on as the race sponsor for the June event at Carolina Motorsports Park in Kershaw, South Carolina, officials are now proud to announce the addition of Brads Heating and Cooling as a purse sponsor for the Sportsman Pro Gas and Junior Pro Gas Shootout races on Friday evening.
The winner of each race will receive $200 for the 10 lap Shootout victory, as well as a trophy for the top spot. Additionally, drivers in 2nd and 3rd will be rewarded, with the runnerup getting $100, and third place receiving $50, as well as awards. 4th and 5th will also be receiving awards.
With the entry fee just $25 for the shootout races, drivers will not only redeem their entry fee quickly, but also gain added track time in what should be some fierce competition!!!!!
With the Senior Pro Gas Money Race a legendary race in its own right, the addition of purses to the 2 Shootout Classes, combined with the 2014 Year End Awards Presentation following later that evening, has just made Friday an explosive night for action!!!!
Activities begin on Thursday with parking for the Kart City Performance Nationals beginning at 11am with sponsor parking. Competitor Parking will take place at noon. Friday will feature a full day of Practice beginning at 8:30am, going to 4:30pm. The Shootout races and Senior Pro Gas Money race will follow approximately at 4:45 with the Year End Awards Presentation slated for a 7:30pm start. Doors will open at 6:30pm.
Race Day #1 for the Kart City Performance Nationals will start Saturday with practice at 8:30am, followed by qualifying, heat races, and main events, with Sunday activities starting at the same time.
For more information on the Kart City Performance Nationals, click here.
Reservations Being Accepted For Year End Gold Cup Awards Presentation
While the weekend of June 5-7 marks the second race of the 2015 season for the RLV Tuned Exhaust Products Gold Cup Series at Carolina Motorsports Park in Kershaw, South Carolina, that same weekend will also serve as the crowning moment for the 2014 Champions, as well as many other high ranking drivers from the previous year.
Reservations are now being accepted for the 2014 Awards Presentation to be held Friday evening June 5 at 7:30pm at the Palmetto Club, on the property of Carolina Motorsports Park.
In addition to the national champions and several high-ranking points drivers, special awards will be presented in the following categories:
Manufacturer's Championship Trophy: Most Chassis wins
Family of the Year
Ann Kugler Award: Outstanding contributions by a female in our sport
Sportsmanship Award
Most Improved Junior Driver
Most Improved Senior Driver
Door Prizes will also be made available, including the opportunity for participants to win a Miller Welder.
People wishing to attend the awards ceremony should finalize their reservations by contacting Marie Borsuk at (704) 455-1606, extension 111.
Please follow and like us: