Sanzaru Games Race #2 – 80 Masters Going For The GoPro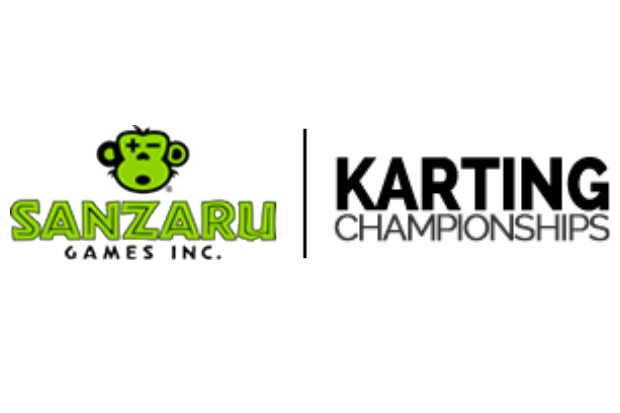 Molecule Motorsports returns to the series with their great products and will become the primary sponsor of the NorCal Rotax championship, look for more announcements on this exciting partnership with the Sanzaru Games karting championship. Race winners and others to receive more HPD and Sanzaru Bucks at this race.
After a strong turnout at Race #1, the Sanzaru Games Karting Championships Race two will add a class to the lineup and the new Rotax EVO engine rules. The tight Sprint track configuration will challenge the drivers and the GoPro class will be the 80 Masters.
The new Honda supported Honda CRF 250 class will be making its first official appearance in the Sanzaru Games Series. This new 4 cycle engine class has a strong class support package from Honda Performance Department and will run combined with the 125 Stock Honda Masters class. The added support from Honda for the CRF250 will be $500 in Honda Bucks for 1st Place and $300 and $200 in Honda Bucks for 2nd and 3rd. For the specs on this sealed engine class can be found at www.sanzarukarting.com.
Tom Nelson started out the year in Race #1 with a solid 80 Masters win over 2014 champ Charles Hastings. But to win the GoPro feature, he will need to put in his second solid race in a row. Patrick O'Neill's win in Stock Honda Masters was his first ever feature win at Race #1, but he will have a tough time holding off David Arnstein, Jim Inglebright and 2014 champ Rene Martinelli.
The new Rotax EVO engine will also be making its first official appearance in the SGKC. The new complete 2015 EVO engine along with the EVO upgraded kit 2014 engines will run alongside the 2014 spec Rotax engines. See Driver Notes for more information.
Race #1 had one of the largest Rotax turnouts in the NorCal series history with double digit entries in all of the Rotax classes except the DD2 class. Based on the fields in Race #1, Senior Rotax may be the class to watch this year with six top drivers doing battle in Race #1. In Micro Max, Garrette Randolph will have his hands full defending his class crown with competition coming from Owen McAllister, veteran Gino Sandoval, Sebastiaan Mulder and Southern California's Skyler Geczi. Michael Michoff found defending his Junior Rotax class crown difficult in Race #1. Junior Rotax still has the deepest field of talent in the series. Rotax Masters having a 15 kart entry at Race #1 clearly should be a tough class to win this year with newcomer Roman Alekseenkov winning the first race ahead of some class veterans. Even though Mini Max had its lowest class entry in over a year, the talent is strong and Dustin Salaverria, Oliver Reed and newcomer Bianca Bustamante showed how strong the front runners are in this class.
The weekend will start with the Practice day on Saturday which will also feature two Simraceway Arrive and Drive classes. All Sanzaru Games Series classes will be able to get in as many as 8 practice sessions during the day. Practice starts at 8:30 AM and runs to 6:00 PM. Registration will open at 7:30 AM. Practice is open to all drivers who have a kart that meets current karting safety specs and the drivers are up to normal racing speeds. Cost is $50.
The Sunday Race Day begins at 8:10 AM with a quick round of practice for the 9 race groups followed by a 5 lap group Qualify, two 8 lap Pre-Mains and a 15 lap Main. Registration will open at 6:45 AM. Race Entry is $100, $15 for transponder rental, if needed, $10 for all crew and spectators, kids under 12 years old is $5. All sign-ins are at the admin building on the right side as you enter Sonoma Raceway, look for the Sanzaru Games Registration sign. You can get more info about the SGKC as well as a weekend schedule by going to www.sanzarukarting.com
Please follow and like us: