EKN Trackside: 2015 United States Pro Kart Series – GoPro Motorplex – Preview Part 3
Pro divisions set to battle for cash and prestige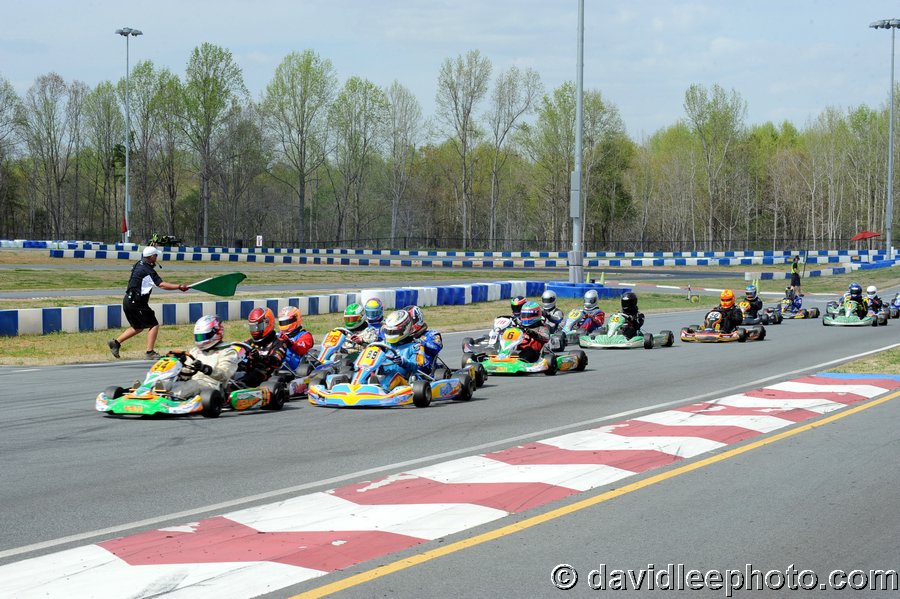 (Photo: DavidLeePhoto.com)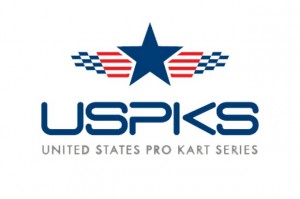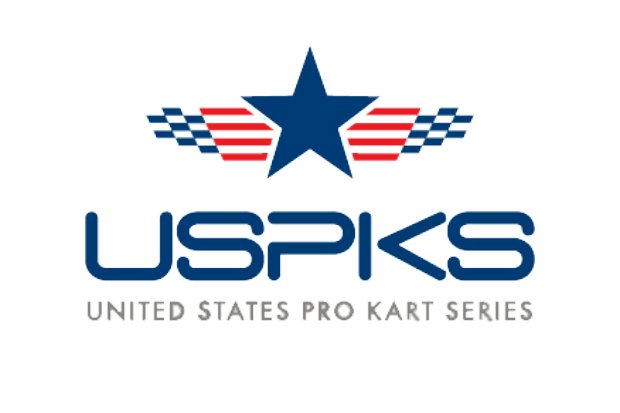 The 2015 United States Pro Kart Series will commence on April 24-26 at the GoPro Motorplex in Mooresville, North Carolina. This event begins the third season for the program, promoted by Mark Coats, aimed at providing an elite series for TaG and Yamaha competitors along the eastern half of the United States. The entry total for the weekend is reaching the record mark of 169 entries per day, set last year at the season opener at GoPro Motorplex.
This will be the third straight year the Mooresville, NC facility has hosted the opening rounds of the United States Pro Kart Series. The inaugural event saw torential rains greet the first event, which was followed up with perfect weather in 2014. Sticking with the month of April to begin the new season, the USPKS is back to GoPro Motorplex for another exciting weekend of racing. The 7/10-mile course is a replica of the Kartodromo Parma circuit in Italy – which hosted five world championships during its time. Updates have been made to the facility over the last 12 months, including run-off sections at certain points around the course, including an updated turn 2 complex.
eKartingNews.com is once again working with the USPKS to provide EKN Live coverage. Race fans and family members who are unable to attend can tune into ekartingnews.com/live for live audio with USPKS announcer Randy Kugler and live timing from Race-Monitor.com. Daily race reports will be published daily on the site's home page, updates posted to the Official Discussion Thread, along with breaking news, photos and other links on the EKN Facebook, Twitter and Instagram accounts.
Tuesday, the three Cadet divisions (Mini Rok Cadet, Yamaha Cadet and Yamaha Rookie) were looked at. Wednesday was a review of the Junior categories (Leopard Junior and Yamaha Junior), with today the headline categories of Leopard Pro and Yamaha Pro.
---
Leopard Pro
The first two champions in the Leopard Pro division are making way for a third different driver to put his name on the championship list at the USPKS. Inaugural champion Kyle Kalish came just 100 points away from defending his crown in 2014, with Florida pilot AJ Myers moving in for the title. Kalish is focused on shifterkart racing for 2015 and will not compete for the title this year, while Myers has schedule conflicts on the season as he will race with Scuderia PCR factory team in Europe this summer. Myers will be with the Checkered Motorsports team here in the United States, and is scheduled to compete at the opening weekend in Mooresville.
A stacked field of 37 drivers aboard 13 different chassis brands have pre-entered, which is just two short of the all-time record set at the inaugural event in 2013 with 39 drivers taking part in the opening rounds. Among them are some returning challengers in last year's championship chase. KartSport North America has a strong contingent this year, led by Derek Dignan and Roger Ralston Jr. Dignan (FA Kart) finished third in 2013, and fourth last year, still looking for that elusive first USPKS victory. Ralston (Arrow) did that twice last year at GoPro Motorplex, winning both main events and taking home the bonus check. The Florida driver ended up ninth in the standings after disappointing results in the final three weekends. Add in Jacob Donald (Arrow), a multi-time podium finisher and vice-champion in 2013. Rejoining them is Virginia driver Gresham Wagner (Arrow), who was out of the sport after reconstructive surgery on his back, now recovered and ready to get back behind the wheel.
Not yet entered but committed to the series for 2015 is Florida driver Dustin Stross. He finished third in the standings last year, and is ready for the new season with Top Kart USA. Returning faces to TaG racing are coming to USPKS. Shawn Sharkey spent last season in Yamaha Pro, before subbing for Kyle Kalish in Pittsburgh reignited the drive to race TaG again. He will fly the Merlin Nation flag in Leopard Pro with Franklin Motorsport. Wisconsin driver Tommy Andersen return to his roots, spending time at the local and regional level last season. A championship at the Route 66 Sprint Series with Innovative Performance sparked their move to challenge for the USPKS title in 2015.
Familiar faces on the national scene will make their USPKS debut this weekend in Mooresville. Daniel Roeper has found success at the GoPro Motorplex in the past, and will take on the Leopard Pro field this weekend aboard his BirelART machine. Phillippe Denes is set to make the trip from California to North Carolina, joining the Checkered Motorsports operation aboard a PCR kart. The Leopard Pro championship winning team also has Andrew Bujdoso returning, with Ryan Norberg set to make his USPKS Senior debut after a stellar 2014 Junior campaign.
Last year featured five different race winners, with one a piece coming from Elliot Finlayson (Koene USA/Tony Kart) and Michael Geringer (Franklin Motorsports/Tony Kart). Finlayson ended the season as the last driver to stand on top of the podium at the 2014 finale. Geringer won at South Bend, but is moving over to a new brand. The stepping stone was not much, as the Illinois driver won at the opening event of the Route 66 Sprint Series just two weeks ago.
Provisional Leopard Pro Entry List

| No. | Driver | Chassis | Engine | Hometown |
| --- | --- | --- | --- | --- |
| 8 | Tommy Andersen | Tony Kart | Innovative | Big Bend, WI |
| 55 | Brandon Basela | Birel | Stoney Creek | Ortonville, MI |
| 86 | Jarett Belge | Fullerton | Adkins | Jamesville, NY |
| 51 | Julia Boos | Tony Kart | Woltjer | New Hope, PA |
| 172 | Mark Boos | Tony Kart | Woltjer | New Hope, PA |
| 81 | Joseph Budzinski | Praga | Woltjer | Ann Arbor, M |
| 27 | Andrew Bujdoso | PCR | BBS | Girard, OH |
| 61 | Armin Cavkusic | FA Kart | Franklin | Chicago, IL |
| 98 | Phillippe Denes | PCR | Checkered | Monterey, CA |
| 42 | Derek Dignan | FA Kart | Comet | Rochester Hills, MI |
| 10 | Jacob Donald | Arrow | Comet | Jeannette, PA |
| 59 | Elliot Finlayson | Tony Kart | Comet | Yorkville, IL |
| 23 | Mick Gabriel | Tony Kart | Franklin | Crown Point, IN |
| 3 | Michael Geringer | Tony Kart | Franklin | Elburn, IL |
| 72 | Olivia Horn | Tony Kart | BBS | Dayton, OH |
| 108 | Brandon Jarsocrak | iKart | Woltjer | Shillington, PA |
| 30 | Austin Jordan | PCR | BBS | Indian Rocks Beach, FL |
| 26 | Nick Landi | FA Kart | Comet | Old Bridge, NJ |
| 564 | Nick Losito | Fullerton | Adkins | Charlotte, NC |
| 6 | Darin Marcus | Fullerton | Adkins | Northbrook, IL |
| 25 | Nick Martin | Parolin | Russell | Overland Park, KS |
| 6 | Austin McCusker | Deadly Kart | Woltjer | Glen Head, NY |
| 31 | Tyler Meyers | Tony Kart | Comet | Greenwood, IN |
| 4 | Calvin Ming | Praga | Comet | Miramar, FL |
| 575 | Justin Neu | Praga | KartSport | Mooresville, NC |
| 348 | Ryan Norberg | PCR | BBS | Orlando, FL |
| 45 | Patrick Olsen | Tony Kart | Innovative | Carol Stream, IL |
| 501 | Roger Ralston Jr. | Arrow | KartSport | Boca Raton, FL |
| 388 | Colton Ramsey | Tony Kart | Franklin | Springfield, IL |
| 1 | Daniel Roeper | BirelART | BN | New Hyde Park, Ny |
| 21 | Jim Russell Jr. | Parolin | Russell | Raymore, MO |
| 75 | Alex Salsbury | GGR | Franklin | Rochester, NY |
| 94 | Shawn Sharkey | Merlin | Franklin | Middletown, NJ |
| 369 | Cameron Spek | Tony Kart | P1 Engines | Suwanee, GA |
| 355 | Lane Vacala | Birel | Comet | Des Plaines, IL |
| 5 | Gresham Wagner | Arrow | Comet | Williamsburg, VA |
| 42B | Brandon Worthington | Tony Kart | Comet | Lincoln, MI |
---
Yamaha Pro
The 2014 season Yamaha Pro was all Brandon Jarsocrak, taking home the $1,000 pay day each weekend as the top point scorer, going on to earn the series championship. Jarsocrak was top-three in all eight main events last year, including three victories. A title defense for the Pennsylvania driver will be on a new chassis, with Brandon moving over to the iKart brand for 2015. He will also contend both the Yamaha and Leopard championships, just as he did in 2014.
His lead challenger in the standings was veteran Tony Jump. Moving over to KartSport North America and Arrow for 2014, the new combination earned victory in South Bend. Jump added two more top-three finishes to propel himself to second in the standings. In terms of wins, Top Kart USA driver Dakota Pesek was the top challenger. The Ohio driver won twice in 2014, coming 10 points short of the vice-championship. Added to the veteran list is TJ Koyen. A longtime top contender in TaG competition, the Wisconsin driver is moving back to his roots and racing Yamaha in 2015 with Innovative Performance. Some of the young guns looking to spoil the party of the regulars include Jacob McWhirter (Tony Kart), making a return to Yamaha, along with Senior rookie Mike McAndrews (Birel). The Illinois driver won the Leopard Semi-Pro championship in 2013, and added a few wins in 2014 during his last Junior season.
Provisional Yamaha Pro Entry List

| No. | Driver | Chassis | Engine | Hometown |
| --- | --- | --- | --- | --- |
| 14 | Steven Arens | Arrow | Adkins | Davisburg, MI |
| 36 | Xander Clements | Arrow | Comet | Woodstock, GA |
| 56 | Trevor DeLong | DeLong Kart | Woltjer | Brighton, MI |
| 46 | Joey Eppink | Tony Kart | Comet | Noblesville, IN |
| 9 | Mike Gnad | Praga | Comet | Pittsburgh, PA |
| 108 | Brandon Jarsocrak | iKart | Woltker | Shillington, PA |
| 22 | Tony Jump | Arrow | Switch | Maple Park, IL |
| 68 | T.J. Koyen | Tony Kart | Innovative | Sun Prairie, WI |
| 26 | Nick Landi | FA Kart | Comet | Old Bridge, NJ |
| 1 | Mike McAndrews | Birel | Switch | West Bend, WI |
| 7 | Jake McWhirter | Tony Kart | Comet | Tallmadge, OH |
| 11 | Kevin Nelson | Tony Kart | Switch | Cedarburg, WI |
| 139 | Michael Rutter | Tony Kart | CKT | Downers Grove, IL |
| 3 | Chuck Tate | Parolin | Switch | Davidson, NC |
| 74 | Francis Wilson | Arrow | Woltjer | Holly, MI |
Please follow and like us: