WKA Extends Thanks To All Manufacturers Cup Competitors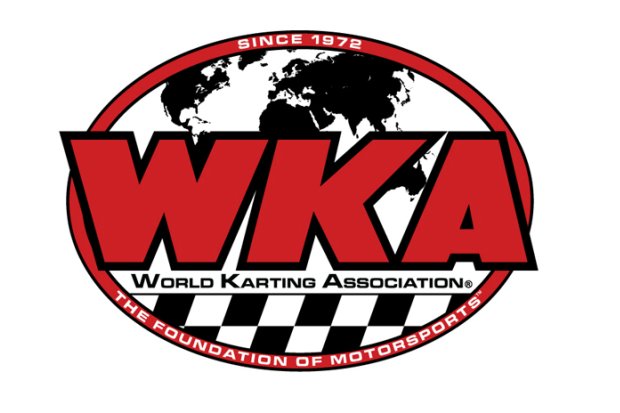 On behalf of WKA President John Ferris, the WKA Board of Trustees, Office Staff, and Race Officials, a huge Thank You goes out to all competitors, crewmembers, Moms and Dads, Sponsors, as well as the management of Go Pro Motorplex, for helping to pull together on a mainly rain soaked weekend and make this past weekends IAME USA Nationals for the Bridgestone/Mazda Manufacturers a great success in many ways!!!
The rain greeted competitors on Thursday for Parking Day, thus making everyone aware that Mother Nature was going to play a huge part in the weekends activities. However, thanks to joint efforts by Dan Kraus of Go Pro Motorplex, as well as the WKA organization, parking, pre entry pickup, and tech, started well before their published times on Thursday, primarily in an effort to accommodate competitors in the midst of unpleasant weather circumstances.
With a bleak weather outlook on Sunday, the WKA organization assembled key race officials, members of the Mfg Cup Competition Committee, as well as many families in the pit area early Saturday morning, notifying them of their intentions for a revised program, allowing everyone to be a part of the decision making process, again letting the pit area know their input is greatly valued and appreciated. The results of the meeting were then expressed in the Drivers Meeting, which was met with great approval.
The end result of those discussions, given the occasional torrential downpours on Sunday, turned out to be a success, as drivers still were afforded the opportunity to run their pre finals AND finals, thus putting smiles on faces of competitors, strong in the knowledge that the WKA organization cares very deeply for their membership, and will continue to involve them in the decision making process in all areas moving forward.
While a recap of the weekends activities will be forthcoming, don't forget the next event for the Bridgestone/Mazda Manufacturers Cup Series will be a return to Briggs and Stratton Raceway Park in Dousman, Wisconsin May 29-31 for the Spring Nationals. Pre Entry information for the event is now available online.
To view the Briggs and Stratton Raceway Park Entry Blank, click here.
Please follow and like us: