PSL / BirelART Florida Winter Tour Ocala Report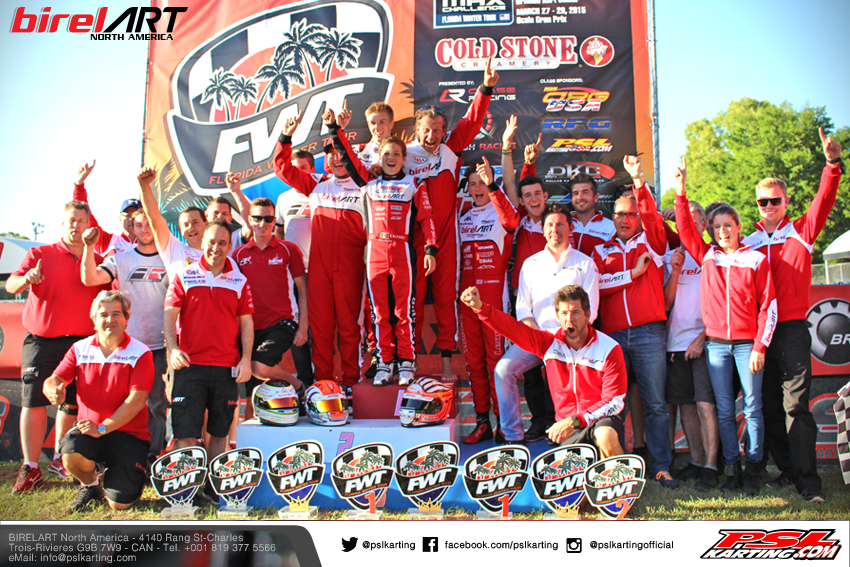 A historical moment for PSL and Birel ART as we embarked on our first event on the new red chassis. With success in all categories of competition, working in partnership with the other Birel ART teams, we were able to demonstrate the efficiency and adaptability of the 2015 chassis's and Freeline components. With win's in multiple heats, prefinals and finals, a successful weekend for all drivers was accomplished. Most importantly, Birel ART claimed the DD2 Championship and Vice Championship, DD2-Master's Championship as well as Vice Champion's in Rotax Senior.
"I'm very happy for a very positive weekend for Birel ART with victories and many podiums. Together with the debut of the new important partner PSL, and all the the teams who already support our brand like KMS, Andersen & Montoya, I'm very proud to collaborate with these individuals" – Ronni Sala, President Birel ART.
Now, we move on to the next series which include MaxSpeed US Open, Rok Cup, USPKS, SKUSA Pro-Tour, ECKC and Coupe Du Quebec.
For more information, contact sales@pslkartingusa.com