NASCAR Stars Return for GoPro Motorplex's 2nd Annual Valvoline Little 600, May 19
The Valvoline Little 600 free fan event on May 19, featuring popular NASCAR drivers competing in rental karts is quickly becoming a fan-favorite during May Speed Weeks in Charlotte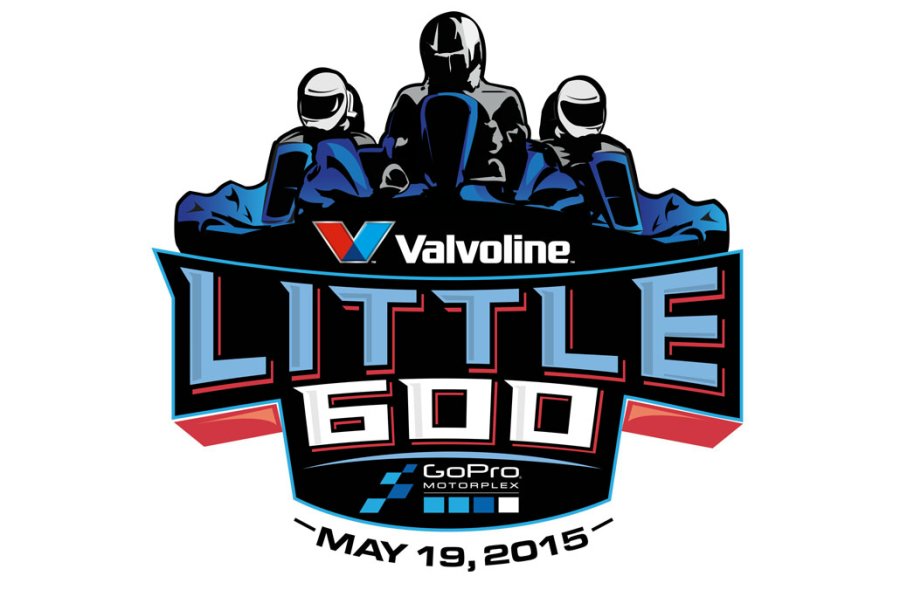 GoPro Motorplex is excited to announce the return of the Valvoline Little 600 free fan event, Tuesday, May 19, featuring a full-field of 20 NASCAR drivers competing in the facility's fleet of rental karts. Conveniently scheduled between the NASCAR All-Star Race and Coca-Cola 600 at Charlotte Motor Speedway, the Valvoline Little 600 is quickly becoming a BIG part of May Speed Weeks in Charlotte.
This year, the Little 600 adds Valvoline, the official karting oil of GoPro Motorplex, as title sponsor and will once again partner with the 600 Festival Association as a proud part of their May event lineup that includes the popular Speed Street presented by Coca-Cola event in Uptown Charlotte.
In the inaugural Little 600 last year, the driver entry list boasted NASCAR drivers, Kasey Kahne, Denny Hamlin, Kyle Larson, Ricky Stenhouse, Jr., Joey Logano, Michael McDowell, Justin Allgaier, Ryan Blaney, Darrell Wallace, Jr. and many more!
Watch 2014 Little 600 Runner-Up, Joey Logano's GoPro helmet cam video as he threads his way through the field from 14th to 2nd place in last year's race: (https://www.youtube.com/watch?v=zPDiBQEH_Z8)
The Valvoline Little 600, May 19
WHEN: Tuesday, May 19. Rain or shine!
Event Schedule: (http://www.gopromotorplex.com/assets/Little600EventSchedule.pdf)
WHERE: GoPro Motorplex outdoor kart track, 130 Motorplex Drive Mooresville, NC
WHAT: A full-field of 20 NASCAR drivers will compete in GoPro Motorplex's fleet of 55 mph, Arrive-and-Drive Rental Karts during a night of FREE entertainment for fans and fun for the drivers! With a family-friendly, casual atmosphere, trackside seating, delicious food and unprecedented access to drivers, it will feel like being in the infield at any major NASCAR race without the price!
FORMAT: Includes a fan-friendly race format, giving spectators the opportunity to watch their favorite drivers in several heat races that will set the starting grid for the final 15-lap event under the lights. NEW for 2015, the event will also include a 10-lap rental kart race, featuring the "eyes in the sky," NASCAR drivers' spotters! In addition, the IAME Mini Swift karting division of 8-12 year olds competing in their own karts will have a chance in the spotlight during the Future Stars 8-lap race.
COST: FREE Admission, Parking Fee: $10/per car load; carpooling with friends and family is encouraged!
EVENT INFO: (http://www.gopromotorplex.com/little600/)
About Valvoline:
Valvoline, a business of Ashland Inc. (NYSE: ASH), has been serving American motorists for over 140 years. In addition to commercial and industrial lubricants, the Valvoline family of products includes Eagle OneTM appearance products, Car BriteTM car restoration products, ZerexTM antifreeze, SynPowerTM performance products, MaxLifeTM products created for higher-mileage engines and NextGenTM, created with 50-percent recycled oil. With approximately 930 locations throughout the United States, Valvoline Instant Oil ChangeSM service centers are a leader in serving the quick lube market. For more information, please visit valvoline.com.
About 600 Festival Association:
The 600 Festival Association is a nonprofit that has been commemorating the May races at Charlotte Motor Speedway with spectacular, family-oriented events for more than 30 years. This year's lineup of fun, family-friendly events includes Movies on the Campus in conjunction with Jiggy with the Piggy in Kannapolis (May 8); Haulers on Union in Concord (May 14); Valvoline Little 600 at GoPro Motorplex in Mooresville (May 19); Speed Street presented by Coca-Cola in uptown Charlotte (May 21-23); and the inaugural Speed Street 5K and Kids 600 Yard Fun Run (May 23). For more information on the five 2015 600 Festival Association events, visit www.600festival.com or follow us on Facebook, Twitter @600festival and Instagram @600festival.
About GoPro Motorplex:
GoPro Motorplex is a world class, state-of-the-art, 0.7-mile, 11-turn kart track and racing facility in Mooresville, NC. By integrating an on-site karts, parts and service retail center, as well as a diverse schedule accommodating seasoned karters, 55 mph arrive-and-drive rental racing (16+years old), corporate/group events and national touring series races, GoPro Motorplex is the premier source for all things karting at every level of the sport. The facility is open to the public 7 days a week, year-round. For more information on GoPro Motorplex, please visit gopromotorplex.com