WKA Daytona Leather Jackets Available Soon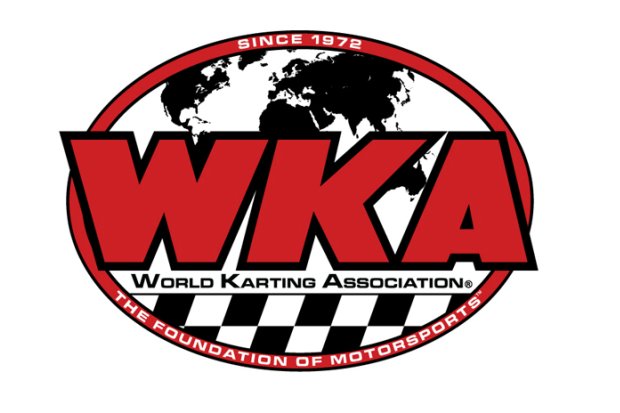 Officials from Unilli Tires have stated the winners who were eligible for leather jackets at this past years Daytona Dirt World Championship at Daytona International Speedway should be receiving their jackets within the next month.
The jackets are currently in production and will be delivered as soon as they are completed.
Jax Gold Cup Pre Entries Already Surpassing 2014 Numbers!!!!!
Race Monitor Available This Weekend
So much positive energy has been floating around in anticipation of a brand new season for the RLV Tuned Exhaust Products Gold Cup Series. And that energy just received another huge boost as pre entry numbers for this years edition of the Ionic Edge Chassis Nationals March 27-29 at 103rd Street Sports Complex in Jacksonville, Florida have equaled, and now surpassed those of last years TOTAL ENTRIES!!!
With the continued buildup of over $170,000 in contingencies from many fine sponsors, not to mention the incentive for any classes with 10 or more entries netting $100 to the overall weekends winner for those individual classes, many will be smiling in the North Florida sunshine all weekend long.
Included in those numbers are defending champions in every class from 2014.
Headlining the competitors in action this weekend will be Triple Class Champion Zach Wells, the defending titlist in Junior Pro Gas Animal, Junior Medium, and Junior Heavy Mix. Defending Senior Pro Gas Animal Champion Sean Meier will also look to defend his title with heavy competition from series runnerup Dustin Demattia and Tyler Sandmeyer. Also returning this year is 2014 Animal Medium Champion Jim Lipari, along with Animal Heavy Mix top dog Paul Headley.
The Sportsman Pro Gas Animal classes will be packed this season, all looking to unseat Lite and Heavy Champion Cody Hall, while LO206 Kid Kart Champ Jax Walker makes a return again this season as well. And while Sportsman Methanol may be gone from last year, that is not stopping last years champion Jason Alder from returning to challenge for another class title, this year in Junior Pro Gas Lite and Heavy, as well as Junior LO206 both days. And finally, Matt Skaggs will return to defend his crown in the Senior LO206 classes.
Other drivers to watch out for include Matt Miller, Cayla Chapman, Blake Boon, Matthew Darden, Mike Greiner, David Kalb Jr, Tyler and Aren Smith, Joshua Stark, Jason Yarbrough, and tons of other top flight competitors!!!!
Also returning to the Gold Cup weekend is the return of Race Monitor. For those not able to attend the event, you can follow along with the weekends action on the WKA website. The app will also be available for people to download as well, allowing them to not miss a minutes action.
Activities begin on Friday with a full day of practice, beginning at 8:30am. At roughly 4:45pm, the first of three special races will take to the track, as competitors in Sportsman Pro Gas Animal and Junior Pro Gas Animal will have 10 lap shootouts, the top 5 receiving awards. Then it's time for the Pro Gas Animal Money Race, featuring a 75% pay back to the top 5, based on entry count.
Action for Saturday and Sunday begins both days with a round of practice starting at 8:30am, followed by qualifying, heat races, and the main events!!!
To view the Ionic Edge Chassis Nationals Entry Blank, click here.