Altezza Drive Resort Set to Open Near Denver This Year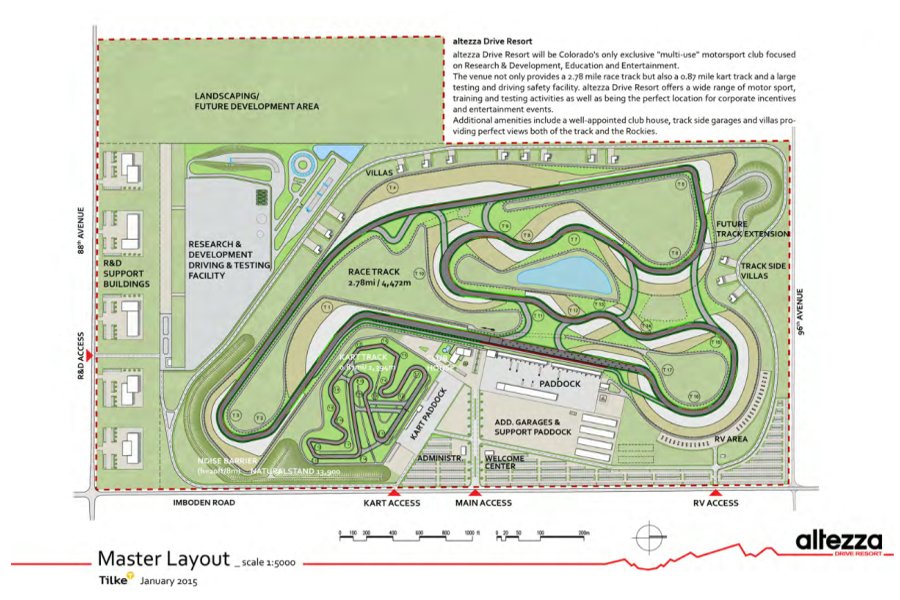 From Racer.com
Al Unser Jr. and Tony George were among the invited guests for the official launch celebration on Saturday for the Altezza Drive Resort, the latest addition to America's growing number of private club circuits.
Located on the outskirts of Denver, Colorado, and designed by F1 track designer Hermann Tilke, the venue will feature a 2.78-mile road circuit, a 0.87-mile kart track and large testing and driver safety facilities. Additional amenities will include a clubhouse, trackside garages and villas.
Watch the video below for more details. For more information on the facility, visit www.drivealtezza.com.